Why work at outsourced?
As well as providing Outsourced staff with a fantastic working environment, generous salaries and health cards (among other incentives) we also organise regular fun team events to ensure they are happy and feel rewarded for their hard work.
Fun, friendly environment
Opportunities for growth
Opportunities to give back
Work-life balance
Share your passion
Work with talented professionals
Outstanding company culture
Outsourced are recognised as one of the Best Places to Work and have achieved Great Place to Work Certification. The Great Place to Work Certification recognises employers who create an outstanding employee experience and offer a great company culture.
Our happy staff
Richard Feraro
Lead Developer
I am Employee #18. Now we are more than 300+ employees which is a testament to how the company is able to identify good talent regardless of where you are. New acquisitions and offshore offices plus top-notch development tools and devices are provided to get the job done (I have an all-Apple dev environment setup, just so you know). PS. Did I mention that I was in our Sydney office just two weeks ago? All expenses paid. Love it!
Juvy Anne Cabana
Quality Assurance Specialist
Working with Outsourced is definitely the highlight of my career. The staff have been inspired by annual increases, team building, parties and events. The company culture and people are great to work with. My client allows flexible working time which makes life easier in the office letting everyone work during their most productive time. With great benefits, the experience I earned, and best of all, the friends I found, Outsourced has been a fantastic place to work.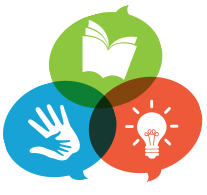 Pay it forward
Outsourced is committed to giving back to the community through various outreach activities. Our "Pay it Forward" program aims to "Share, Equip, Inspire" and encourage employees to donate either their time or resources to those less fortunate and to spread the spirit of giving. The Outsourced Outreach program has included widening the library of Bagumbayan Elementary School and giving Christmas hampers to the children. The program has also provided equipment and activities at Tahanang Walang Hagdan, a rehabilitation and workshop centre with the aim of uplifting the lives of orthopedically handicapped people.