Remote Teams For The Legal Industry
Quality Dedicated Offshore Legal Services Staffing
Firms in the legal services industry provide the services of lawyers and other legal practitioners to individuals, businesses, government agencies, and nonprofits. Outsourced provide offshore legal staff outsourcing services in the Philippines.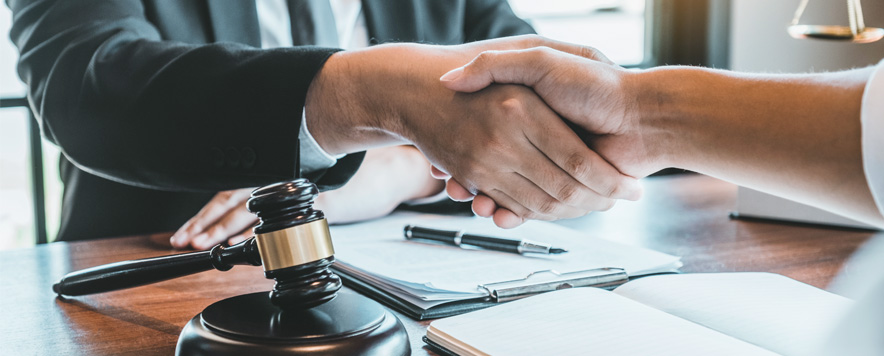 Whether you need a remote home-based Legal Assistant or an office-based Paralegal, look no further than Outsourced.
If you need an offshore Legal Secretary to assist with your workload, or a Corporate Lawyer or CPA, Outsourced will help build your legal team in the Philippines. Save up to 75% compared to hiring locally with Outsourced.
Is your firm looking at offshoring a Virtual Legal Executive Assistant or Legal Personal Assistant? Want to hire a Lawyer or Paraplanner in the Philippines? Simply contact us to build your quality remote team.
---
---
Building Offshore Legal Services Teams
Building offshore legal services teams isn't an unusual practice and it's becoming far more popular than you may realise. That's because it's a very cost-effective way to grow and expand your practice, whether you specialise in family law, corporate law, contract law or general legal matters.
Finding the right professionals to hire for your practice can be both time-consuming and frustrating. That's why many legal practices turn to recruitment companies to build their legal services teams. However, if you're hiring locally this can be prohibitively expensive and still not provide you with the expertise you demand.
The ideal solution is to build offshore legal teams by partnering with one of the leading providers of outsourced professionals in the Philippines. We can build you a team of paralegals, legal assistants, legal secretaries and lawyers who are based in the Philippines. All members of your legal services team are highly qualified and experienced as well as fluent in English, both written and spoken.
We handle all the recruitment, hiring and onboarding processes, as well as provide state-of-the-art facilities in the Philippines where your offshore legal services team works full-time for your practice. We also manage their HR, payroll, sick leave, annual leave and taxes, as well as all the paperwork involved in hiring overseas employees.
Benefits of Remote Teams In The Legal Industry
The considerable benefits of remote teams in the legal industry help lawyers start their own practices as well as grow and expand their existing practices. Given that you can access an extensive network of highly qualified and experienced professionals in the Philippines, hiring a remote legal team is a very workable solution to a frustrating problem.
The problem is that it takes time to identify, recruit and hire the right people for your practice, time which is expensive. There are also the costs of onboarding and training, as well as providing all the resources they need to fulfil their role within your practice.
All of these problems are instantly resolved when you outsource to the Philippines. That's not just because of the numerous benefits of hiring remote teams who are experts within the legal industry but also because of the cost savings. We manage all the recruitment and onboarding of your offshore legal team, as well as provide all the resources and infrastructure they need.
Whether you want to save time and money or simply require access to a large pool of talented professionals, you have plenty of options when you hire offshore legal teams in the Philippines.
Contact us today to find out more about legal services outsourcing in the Philippines.