Offshore Teams For The Retail & eCommerce Industry
Quality Dedicated Offshore Retail Support Staffing
Offshore staffing to the Philippines to support the retail sector is booming with the growth of online sales and the requirement for 24/7 support. International retailers are looking to improve their customer service, digital marketing, and ecommerce site maintenance by outsourcing these roles to the Philippines and grow online and offline revenues for their brand or retail store.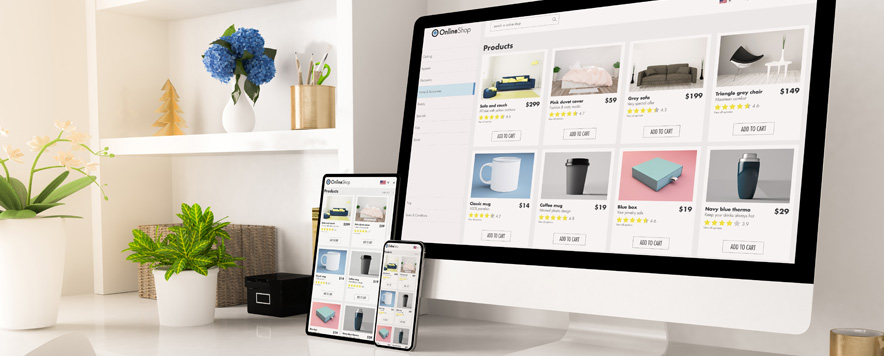 There are a plethora of offshore staffing roles in the Philippines that can support both Bricks & Mortar retailers and eCommerce businesses around the world. Our founder and CEO Mike Larcher ran an award-winning digital commerce agency in Australia for 2 decades specialising in the retail sector and has experience servicing some of the worlds largest brands and retailers such as Olympus, HP, Guess, Woolworths, Yamaha and many more.
Whether you are looking for a remote home-based customer service representative or an office-based e-commerce specialists, any role that can be done remotely can be serviced by Outsourced.
From offshore sales consultants and technical support specialists to accounts payable or receivable specialists you can build a quality team of remote staff in the Philippines with Outsourced to support your retail or ecommerce business.
---
---
Building Outsourced Retail Industry Support Teams
Building outsourced retail industry support teams is one of the best ways to increase your customer base and maximise revenue. With access to an extensive range of highly experienced and qualified professionals in the Philippines, it's easy to cut costs by building offshore retail industry support teams.
All you need to do is provide us with your criteria and we'll search our database for the most suitable candidates and manage all the recruitment processes. Once you've made your selection, we'll also manage the onboarding of your new retail industry support teams.
We provide several state-of-the-art facilities in the Philippines with high-speed internet, high-tech computers, individual workstations and meeting rooms. We also manage all the HR, payroll, annual leave, sick leave and taxes for your support teams, as well as complete all the paperwork involved when hiring overseas employees.
With access to thousands of talented professionals in the Philippines, building outsourced retail industry support teams is a sensible strategy that helps to grow and expand your business. It's an amazingly simple way to save money whilst quickly increasing your productivity without the stress of an expensive and time-consuming recruitment drive.
Benefits of Offshore Teams In The Retail Industry
If you've invested in an e-commerce store for your business or are considering selling online, the benefits of offshore teams in the retail industry will be of interest. These benefits include the ability to quickly put in place remote teams that are experienced in the retail industry. If you're an established online store these support teams can help to boost your sales and revenue whilst start-ups can quickly start growing their market share and getting sales.
Whether you want a customer service team, digital marketers, e-commerce specialists, sales consultants or accounts personnel, remote-based teams are a great way to boost your retail and e-commerce business. It's all about saving time and money whilst having easy access to talented professionals who are happy to work full-time for your business.
Located at one of our state-of-the-art facilities in the Philippines, we provide all the infrastructure and resources for your offshore support team. This means that you save even more time and money by not managing their HR, payroll, taxes and leave entitlements. You also don't need to provide them with high-speed internet access or high-tech computers. We provide all this and much more at each of our facilities in the Philippines.
Contact us today to find out more about retail or ecommerce support services outsourcing in the Philippines.