Remote Administrative Assistants
Remote Admin Assistant Outsourcing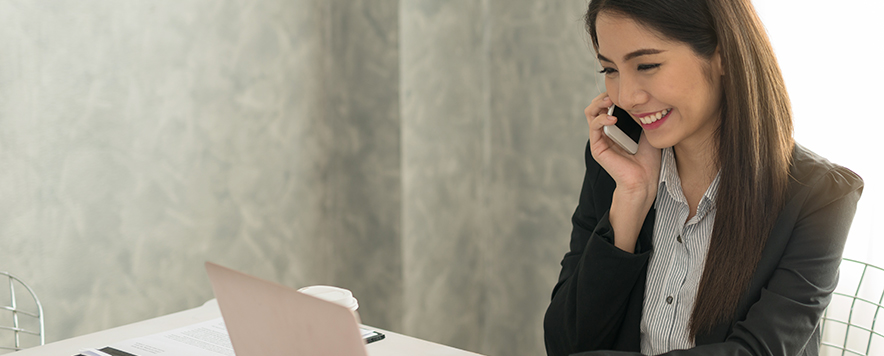 It's not always easy to manage a busy office, particularly in the finance and insurance industries. An administrative assistant can make all the difference to the efficiency of your office by providing essential support to your senior staff. This additional support allows senior staff or executives to spend more time on your business's core needs, rather than on clerical duties.
However, the recruitment process to find the right administrative assistant with the required skillset can often be not only difficult, but also time consuming and costly. This is why a remote administrative assistant is the ideal solution for many businesses in the Philippines.
---
---
Outsourced helps you to hire an offshore administrative assistant in the Philippines at a fraction of the cost of hiring in-house staff. We source and hire the admin assistant for you, presenting you with a shortlist of candidates, based on your criteria, and then manage the recruitment and induction processes for you. We also provide all the infrastructure they need to fulfil their role within your company, leaving you to oversee and manage their work.
This business model allows you to save a significant amount of money by eliminating your costly in-house recruitment processes. You can also hire an outsourced administrative assistant for a specific timeframe, such as a few weeks to help during busy periods, cover annual leave and sick leave or to help complete specific projects. This allows you to have the office support you need during busy times without the added responsibility of finding work for a permanent employee when times are quiet.
Outsource Administrative Assistants
For businesses within the insurance industry, we hire an administrative assistant for you who performs all the routine administrative duties required, including, but not limited to the following:
Scheduling appointments and meetings

Managing inventories and sourcing supplies

Creating, editing and maintaining spreadsheets

Managing databases

Sending and replying to emails

Coordinating travel arrangements & and applying for visas

Preparing correspondence

Entering claims into computer systems

Maintaining filing systems

Bookkeeping

Planning events
Within the finance industry, we hire a remote administrative assistant who performs all of the above tasks, as well as the following:
Preparing documents and finance applications

Updating financial records

Performing basic financial analyses

Preparing expense reports

Liaising with brokers and other third parties

Assisting with asset transactions

Preparing client reports
All Outsourced administrative assistants in the Philippines are highly skilled and experienced. They have excellent organisational and communication skills, high proficiency with all required software, exceptional time management skills and the ability to work well alongside your in-house team. When you hire a remote administrative assistant from Outsourced, you are guaranteed a reliable, courteous, discrete and well organised employee with a strong work ethic.
Adding to your team with an offshore administrative assistant in the Philippines will help your company save money, expand your business and increase the efficiency of your office. If you would like to hire an experienced and skilled remote administrative assistant in the Philippines for your company, contact Outsourced today.