Outsourced Healthcare & Medical Assistants
Healthcare Outsourcing Services Philippines
As a healthcare professional, your primary focus is always providing your patients with quality treatment and care whenever they visit. But sometimes paperwork processes can mean you have less time to focus on your patients. In-house administration assistants or taking the time to train staff in order to relieve some of this burden can be an expensive solution to this ongoing task.

Healthcare outsourcing is the perfect way to ensure your focusing on providing high-quality care every time. Outsourced is Health Insurance Portability and Accountability Act (HIPPA) compliant.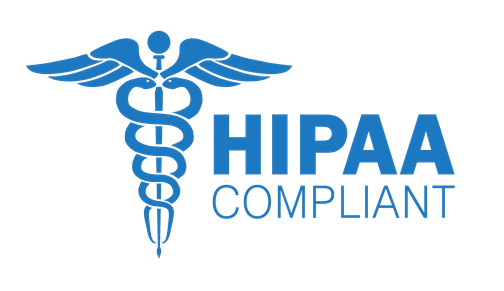 The Healthcare Business Process Outsourcing (BPO) Market is estimated to grow from $191.68 billion in 2019 to $468.5 billion by 2027, at a CAGR of 12.3% during the forecast period (2020-2027). Outsourcing to the healthcare industry is growing and BPO agencies like Outsourced are now handling more than just medical billing.
---
---
Building Offshore Healthcare Support Teams in the Philippines
Building offshore healthcare support teams in the Philippines is the perfect way for start-ups and established practices to expand and grow their business. That's because there's a myriad of essential healthcare support roles that are often performed by nurses. It's these roles that can often be repetitive, time-consuming and frustrating for care workers. So they're best performed by staff who are trained specifically to fulfil these support roles.
Examples include billing, data processing, systems management, medical coders, claims processors and so on. You can quickly build an offshore healthcare support team in the Philippines for all these roles, leaving your in-house staff to refocus on patient care.
However, apart from optimising your in-house resources, building an outsourced healthcare support team also helps you cut costs. That's because we manage all the recruitment, hiring and onboarding processes for your company, saving you a significant amount of money.
With access to an extensive database of professionals in the Philippines, we can quickly build an offshore healthcare support team to suit your specific needs. They'll work at one of our state-of-the-art facilities in the Philippines with high-speed internet, high-tech computers, meeting rooms and individual workstations. All you need to do is to manage their task load on a schedule that suits your needs.
Benefits of Remote Healthcare Support
For companies operating within the healthcare industry, there are significant benefits of remote healthcare support. These benefits include optimising the roles of your in-house staff and refocusing them on their patient care roles rather than performing administrative work.
This additional support also helps you to provide better services to your patients, including billing, claims processing and bookings. As far as your practice is concerned, the advantages of offshore healthcare support range from skilled data redaction and expert medical transcription to secure systems management and enhanced quality assurance.
Another essential benefit of hiring a remote-based healthcare support team includes the hands-off approach that's fundamental to this strategy. That's because we manage all their HR, payroll, annual leave and sick leave, taxes and other responsibilities, leaving you free to manage their daily tasks.
Hiring offshore healthcare support teams is a very cost-effective strategy that gives you fast access to a large pool of talented professionals in the Philippines. You don't need to struggle with expensive recruitment drives and onboarding processes. You don't need to shoulder the expenses involved in additional infrastructure and resources for your remote-based team. We manage all of this for you, so you can focus on growing your practice.
Hire Full-Time Remote Healthcare Staff in the Philippines With Outsourced
The offshore staffing services that Outsourced provides include everything from the management of your information management system and patient data security systems to big data and medical billing and patient support.
Healthcare outsourcing with Outsourced ensures all staff are compliant with Health Insurance Portability and Accountability Act (HIPAA).
Hiring a dedicated healthcare support team with Outsourced to offshore outsource your data processing services and record keeping will help your medical or dental practice improve it's workflow, reduce costs and improve efficiency and quality.
Healthcare outsourcing is a cost-effective alternative to hiring in-house staff that provides opportunities for scalability as the needs of your business change. Not only will you be improving your productivity and maximizing the time you have to treat patients, outsourcing to our specialists means you will reduce costly mistakes.
Outsourced will build you a full time dedicated remote healthcare outsourcing team of offshore healthcare professionals in the Philippines. We are here to provide quality assistance to ensure your practice is maximizing its resources and running smoothly and efficiently every day.
Contact Outsourced today to find out what our team can do for you and your patients. Just what the Dr ordered!