Remote Appointment Setters
Remote Appointment Setters Philippines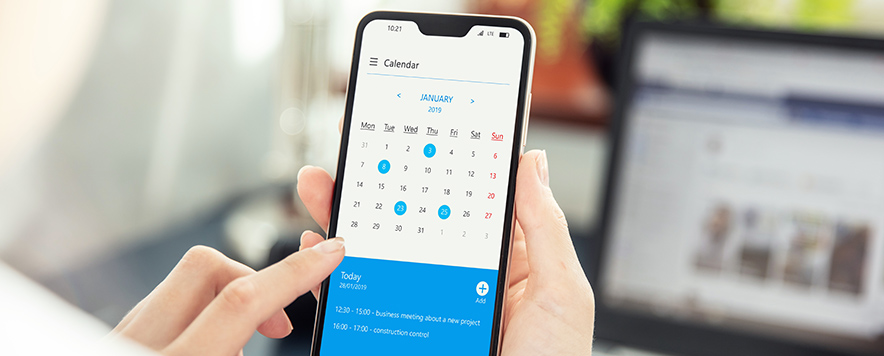 Could your business benefit from hiring a remote appointment setter in the Philippines? If your company is sales based and needs to generate more sales, an appointment setter can increase efficiency and help to grow and expand your customer base.
What Does a Remote Appointment Setter Do?
Essentially, an offshore appointment setter in the Philippines is employed to gauge the interest of potential clients in your products or services. The appointment setter often cold calls these prospects or works their way down a list of people who have expressed some initial interest. Reading from a script, the appointment setter uses their telemarketing skills to promote your products or services to the potential client. Asking a number of set questions, the appointment setter measures their level of interest and encourages them to make an appointment with a member of the company's sales team.
The role of the remote appointment setter is not to make a sale, but to make appointments for potential customers with the sales team. They can also arrange for product samples to be sent to the potential client, as well as brochures and information kits. Their role also involves documenting call outcomes and any changes to the potential clients status, for example they have already become a customer or are happy to make an appointment with a salesperson.
When you hire an offshore appointment setter, your company will manage their workload and they will report to their upline manager on a scheduled basis. They will also be able to work with your in-house CRM software and keep it updated with the results of their calls.
---
---
Your full-time remote appointment setter will be a highly experienced telemarketer able to work unsupervised. They will have excellent communication skills, as well as organisational skills and be able to manage their time on a day to day basis. Many companies across a wide variety of industries outsource this role, because it's a proven strategy that saves them time and money. That's because Outsourced manages all the recruitment processes for your business, leaving you to focus on running your company. We present you with a short list of candidates, based on your criteria, and once you have made your selection, we also manage the on-boarding process for your new employee.
Industries That Our Remote Appointment Setters Can Support
Remote appointment setters are valuable across various industries and verticals. They can provide assistance in the following sectors:
Sales and Marketing
Appointment setters help generate leads, qualify prospects, and schedule appointments, enabling sales teams to focus on closing deals.
Professional Services
Industries like legal, accounting, and consulting benefit from remote appointment setters who schedule client meetings, consultations, and follow-ups.
Healthcare
Remote appointment setters support medical practices by scheduling patient appointments, managing physician calendars, and sending timely reminders.
Real Estate
Appointment setters assist real estate agents by coordinating property showings, scheduling client meetings, and managing open house events.
IT and Software
They engage with prospects, arrange product demonstrations, and schedule appointments for software sales and IT services.
Education and Training
Remote appointment setters schedule student enrollment appointments, arrange meetings for educational consultants, and assist with webinar registrations.
Financial Services
They support financial advisors, insurance agents, and banks by scheduling client appointments, organizing financial reviews, and setting up consultations.
These examples demonstrate how remote appointment setters can adapt to various industries, helping businesses streamline appointment scheduling processes and increase productivity.
How Remote Appointment Setters Help Increase Productivity
Remote appointment setters offer several advantages that can significantly increase productivity for businesses:
Focused Work Environment: Working remotely allows appointment setters to create a distraction-free environment, enabling them to concentrate on their tasks and avoid office interruptions.
Flexible Working Hours: Remote appointment setters have the freedom to work during their most productive hours, resulting in higher efficiency as they can schedule appointments at optimal times for both the business and the prospects.
Enhanced Efficiency: With remote access to advanced CRM systems and scheduling tools, appointment setters can manage their tasks efficiently, track leads, update appointments, and prioritize tasks, streamlining their workflow.
Improved Response Time: Remote appointment setters can promptly respond to inquiries and reach out to prospects, ensuring quicker lead generation and conversion. Being available at all times increases the chances of securing appointments and reducing response time delays.
Reduced Commute Time and Costs: Remote work eliminates the need for daily commuting, saving time and reducing stress for appointment setters. It also cuts down on transportation expenses, allowing them to allocate more time and resources to their core responsibilities.
Increased Reach and Availability: Remote appointment setters can cater to a broader geographic area and work across different time zones, enhancing the possibility of connecting with prospects who may have been missed in a traditional office setup.
Overall, remote appointment setters contribute to increased productivity through their focused work environment, flexible working hours, enhanced efficiency, improved response time, reduced commute, and extended availability.
Hire Remote Appointment Setters with Outsourced
If you decide to hire a full-time home-based appointment setter, they will operate locally from Outsourced, and we provide all the infrastructure and resources they need to fulfill their role for your company. On the other hand, you can also hire an office-based appointment setter who will quickly become an invaluable member of your in-house team. Whichever option you select, it's clear that hiring an offshore appointment setter via Outsourced can save you a significant amount of time and money in both the short and long term.
For more information on hiring a remote appointment setter for your business or organisation in the Philippines, contact Outsourced today.