Hiring Remote Medical Data Processors in the Philippines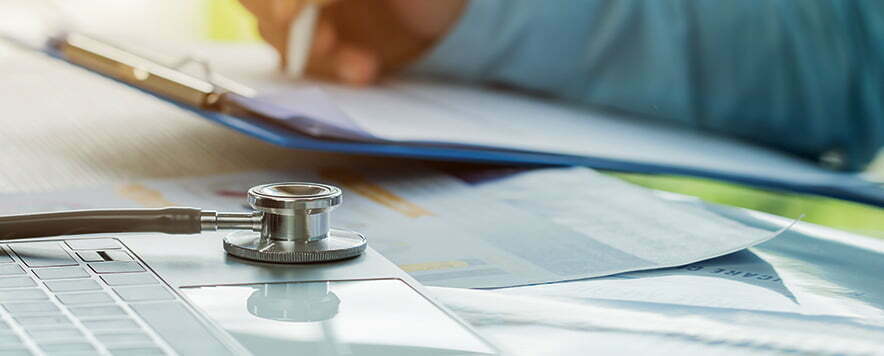 Remote medical data processors play an important role in managing medical research projects, clinical trials, specialist practices, healthcare centres and hospitals. Their role is to collect, enter, maintain and update confidential data in relevant medical databases.
Whilst the privacy and confidentiality of patient data has always been a priority, the introduction of the GDPR in Europe and other equivalent regulations around the world, highlights the need for hiring experienced remote medical data processors.
That's because medical data entry is part of the daily tasks of all healthcare providers. It's also a time consuming and often frustrating task, which is why many healthcare providers prefer to outsource this position. This allows them to focus on their core objectives and spend their valuable time in a clinical setting, rather than dealing with medical data.
---
---
Role of remote medical data processors
When working in healthcare centres, hospitals and medical or specialist practices, remote medical data processors enter clinical data, patient histories, medications, treatments and contact details into patient files. For clinical trials, they also enter epidemiological, demographic and trial information into the relevant databases.
Tasks performed by offshore medical data processors are dependent on their place of employment, but in general may include the following:
Collection of all relevant data from departments, researchers or departments.

Enter all required data into the relevant databases.

Maintain 100% data accuracy and completeness.

Query any data discrepancies or conflicts with the relevant source.

Create appropriate reports for stakeholders, researchers and clinicians.

Provide requested data for research or development projects.

Ensure all data entry is completed in a timely manner.

Identify data entry errors and correct these errors.

Standardise different data collection systems across departments.
Skills and qualifications
Offshore medical data processors usually have a Bachelor's or Master's degree in Medical Science, Biotechnology, Statistics, Business administration, IT, Pharmacy or other relevant field. They also require a number of essential skills, as follows.
Excellent interpretation of medical information, terminology and abbreviations.

Working knowledge of data management systems and medical record keeping.

High-level English proficiency and reading skills.

Strong analytical and critical thinking skills.

Excellent written and oral communication skills.

Ability to work independently and as a team member.

Knowledge of privacy compliance requirements.

IT proficiency, particularly database management and Microsoft Office.

Attention to detail.

Confidentiality and discretion.
Outsourcing to the Philippines
Outsourcing to the Philippines is a proven, cost-effective strategy that's grown rapidly over the past ten years. As one of the leading providers of remote medical data processors in the Philippines, Outsourced manages all the recruitment processes for your organisation. Based on your criteria, we provide you with a shortlist of suitable candidates and even manage all the onboarding processes as well.
Your dedicated remote medical data processors work at our state-of-the-art facility in Manilla with all their daily requirements provided by Outsourced. These requirements include HR, payroll, health insurance, sick leave, annual leave, and computers, software, fast internet access and IT assistance.
For more information on hiring Remote Medical Data Processors in the Philippines for your business, contact Outsourced today.