Hiring Outsourced Medical Transcribers in the Philippines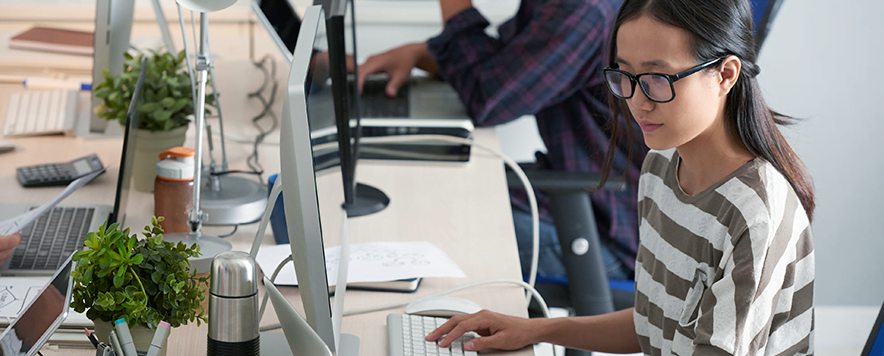 Outsourced medical transcribers play an essential role in the optimal management of medical practices, healthcare centres, emergency centres and specialist clinics. The growing demand for remote-based medical assistants is being driven by two factors. The first is that insurance providers require digital or typed copies of audio files which are dictated by physicians and other health providers following appointments with their patients.
The second factor is an increase in the elderly population which has led to further growth across the healthcare sector. This has resulted in a greater need for healthcare providers which creates more dictated notes requiring more medical transcribers.
---
---
Tasks performed by outsourced medical transcribers
The main role of outsourced medical transcribers is to transcribe all dictated notes or documents created using speech recognition technology into digital copies. These notes are provided by physicians, specialists and other healthcare providers, regarding the care of their practice's patients.
Remote-based medical transcribers create a comprehensive account of each patient's visit with their healthcare provider, editing these files as necessary and keeping them up to date. As they create and update these files, they correctly interpret any medical terminology and abbreviations, querying any that are unclear, as well as seeking clarification for any inconsistencies in these notes. As well as updating patient medical files, they transcribe patient discharge summaries and other relevant documents.
Transcribe dictated audio reports or speech recognition technology, recorded by physicians and other healthcare providers.

Translate all medical terminology and abbreviations.

Proofread and format existing documents.

Identify errors and missing information.

Files transcribed documents as per practice policy.
Skills and qualifications
Since outsourced medical transcribers need a good understanding of anatomy, physiology, medical terminology and grammar they often possess healthcare qualifications, such as nursing. However, whether they have a healthcare background or not, they will have completed a medical transcriptionist program and obtained the required registration or certification.
Experienced medical transcribers also possess several essential skills, such as the following.
Excellent listening skills.

Attention to detail.

Good communication skills.

Proficiency in medical terminology.

Computer literacy, particularly with word processors.

Fast typing skills, minimum 70 words/minute.

Excellent grammar, spelling and proofreading skills.

Ability to work independently.

Discretion and confidentiality.
Outsourcing to the Philippines
Outsourcing medical transcribers in the Philippines is a cost-effective strategy that saves your company both time and money. That's because we manage the recruitment processes, sending you a shortlist of suitable candidates based on your requirements. Once you've made your selection, we also manage the onboarding processes.
Your new dedicated, outsourced medical transcribers work full-time at our state-of-the-art facility in Manilla with all their daily needs provided by Outsourced. These resources include HR, payroll, health insurance, sick leave and annual leave, as well as computers, fast-speed internet and IT assistance. All you need to do is manage their daily workload via Zoom, Skype, email or phone.
For more information on hiring Outsourced Medical Transcribers in the Philippines for your business, contact Outsourced today.