Remote Teaching Assistants
Outsource Teaching Assistants Philippines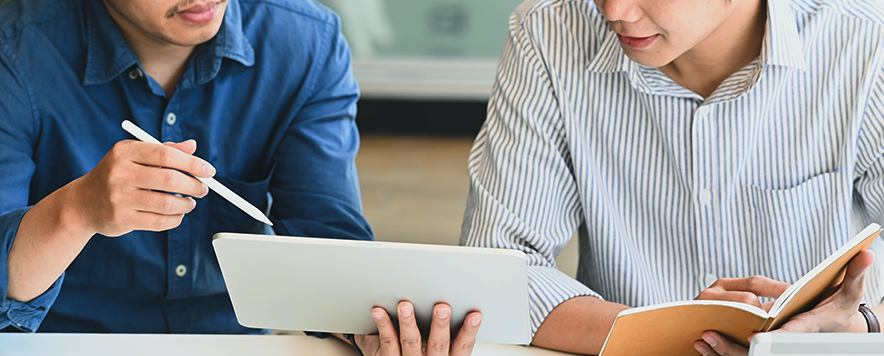 Do you need experienced teaching assistants for your educational facility? Teaching assistants are supervised by your teachers, supporting their work and providing extra help to your students. Large class sizes often cause some students to be left behind, not understanding their work as well as others, and floundering from a lack of individual attention. This reduces their results and your educational outcomes.
Teachers simply don't have the time to spend quality one-on-one time with each student in their class, which is why hiring remote teaching assistants in the Philippines is such a sensible option. Using the internet, Outsourced teaching assistants can reinforce the teacher's lessons, either one-on-one with individual students or in small groups. This additional teaching assistance helps to make your students feel included in the class, increases their understanding, and enhances your facility's reputation.
---
---
At Outsourced, we have provided experienced remote teaching assistants to educational facilities in the Philippines for many years. The biggest benefits to your facility in taking this approach are its speed and cost-effectiveness, because we do all the hiring for you. So when you decide to hire one or more offshore teaching assistants, you simply send us your recruitment criteria and we find you the right people for the job.
Once you have selected the most suitable candidates from a shortlist, your teachers need to send them their lesson curriculums and any further instructions that are needed, and that's it! Your teacher just needs to supervise their work on a daily basis. Outsourced provides your new offshore teaching assistants with all the infrastructure, IT help and software they need to fulfill their roles within your facility.
This process saves your facility a significant amount of money and is very flexible and scalable. For example, you can hire remote teaching assistants for a few hours a day or week, part-time or full-time, even for a whole semester or school year. As your students' needs change, you can increase or reduce the contribution made by your remote teaching assistants. This approach gives your facility complete control over your teaching costs and helps you to achieve the outcomes demanded by your community.
All Outsourced teaching assistants are fully qualified and experienced. Roles they frequently provide in the classroom include the following:
Ensuring that students adhere to all school and class rules

Reviewing lessons with students, individually or in small groups

Preparing lessons under the teacher's guidance

Marking papers and checking homework

Discussing student needs with the teacher and monitoring their progress

Providing students with additional attention, as required
Our remote based teaching assistants speak fluent English and have good communication skills. They are creative, patient and resourceful, finding different ways to help students who are having difficulty with their lessons to increase their understanding.
If you want to reduce your teaching costs, whilst still meeting your facilities goals, why not outsource one or more teaching assistants for your facility? Find out more by contacting Outsourced today.