australian founder & ceo
Outsourced is the creation of Australian CEO & Director Mike Larcher who has over 20 years business experience and success. Mike has over 20 years experience running a Multi-Award Winning Digital Agency in Australia and has delivered projects for some of the world's leading organisations and brands, including D-Link, Yamaha, HP, Rio Tinto and ANZ Bank (just to name a few).
Mike says: "Outsourced was originally created to support my digital agency in Australia. Our clients and I demanded the highest quality, and through the success of the results of my Outsourced staff I decided to offer this fantastic service to the world."
offshore staffing BPO Philippines
Outsourced is a leading Business Process Outsourcing (BPO) Philippines company that provides dedicated remote staff and offshore staffing services. We specialise in providing staff of the highest quality who will continue to exceed your expectations ongoing.
We have spared no expense to ensure your remote staff are comfortable and able to perform their work effectively and efficiently. Our spacious open plan offices are supported by advanced network infrastructure, fast internet, follow best IT practices, and your staff are provided with the best technology and equipment. Our support team organises monthly events and bonding experiences to ensure staff wellness and happiness and to assist with our high staff retention rate.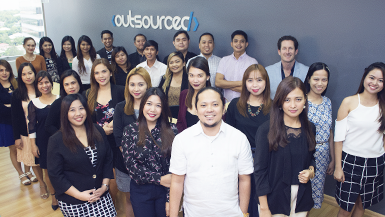 support team
The Outsourced Support Team consists of Operations and Client Services, Payroll and Finance, IT Management, Recruitment, Human Resource Management, Legal and Office Administration.
The Support Team are there to ensure your staff are working efficiently and delivering to your performance expectations and our ISO certified quality standards.
staff retention
Outsourced is committed to providing you with exceptional staff of the highest quality and to ensuring they stay for the long term. As well as providing staff with a fantastic working environment, equitable salaries and health cards (among other incentives) we also organise regular team events to ensure they are happy and feel rewarded for their hard work.
Employee happiness, retention and productivity increases when we prioritise mental health and well being by mixing work and play.
pay it forward
The Outsourced "Pay it Forward" program aims to "Share, Equip and Inspire" the community through various charity outreach activities. The company and employees donate time and resources to those less fortunate. The Outsourced Outreach program has included widening the library of Bagumbayan Elementary School and giving Christmas hampers to the children. The program has also provided equipment and activities at Tahanang Walang Hagdan, a rehabilitation and workshop centre with the aim of uplifting the lives of orthopedically handicapped people.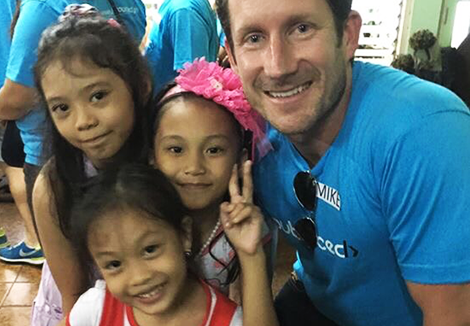 iso certified
Outsourced has demonstrated that it meets the international regulatory quality requirements and applies the Quality Management systems effectively to be of real benefit to our clients. By ensuring compliance with these standards, Outsourced has regular process audits and management review meetings along with other requirements regarding customer satisfaction surveys, staff trainings, supplier evaluations and staff assessments.
The key benefit to our clients is we have an established management system that follows international standards so we can exceed customer expectations through high quality processes.
our facilities
We have spared no expense to ensure your remote staff are comfortable and able to perform their work effectively and efficiently.
advanced technology
Our advanced ISO certified offices have 24/7 utility provisions and redundant power capacities. We utilise premium and dedicated internet service via Fibre Optic Facilities and a fully-redundant Gigabit Ethernet Network (with secondary failover).
work stations
All staff receive spacious desks, comfortable chairs, the latest hardware, dual screen monitors, fast internet and leading IT Support.
employee facilities
Our large open-plan offices include chill-out lounges, kitchen, eating area, and free coffee to keep everyone alert and productive.
some of our clients
We have had the opportunity to help some of the biggest brands in the world grow successful teams in the Philippines.