Outsourced Content Editors
Hire Offshore Editors in the Philippines

An outsourced content editor is a professional hired by companies or individuals to ensure the quality, accuracy, and effectiveness of their written content. They possess strong editing skills, a keen eye for detail, and a deep understanding of grammar, style, and tone. Their expertise helps to enhance the overall readability and impact of the content.
Offshore content editors provide valuable assistance to businesses by offering cost-effective editing services. Outsourcing editing tasks to offshore professionals enables businesses to access a skilled talent pool at a lower cost.
---
---
Hire Dedicated Offshore Developers and save up to 75% compared to hiring locally
Contact us to learn about our transparent fixed monthly rates with no long term contracts.
---
---
Full-time remote editors ensure high-quality content, error-free writing, and adherence to style guidelines, ultimately enhancing the company's brand image and customer satisfaction.
Hiring offshore content editors in the Philippines
When it comes to outsourcing content editing, hiring professionals from the Philippines can be a smart choice for several reasons.
Firstly, the Philippines is known for its large pool of highly skilled and proficient English speakers. Filipino content editors possess excellent language proficiency, ensuring top-notch editing services.
Additionally, the cost of outsourcing content editing to the Philippines is often more affordable compared to hiring local editors in other countries.
Is it difficult to outsource content editing?
While some may perceive outsourcing content editing as a difficult process, it can be made easy by partnering with the right outsourcing provider.
By choosing a reputable and experienced outsourcing company, businesses can ensure a seamless transition and effective collaboration.
A reliable provider will have established processes in place to handle the workflow, communication, and quality assurance aspects of the editing tasks.
How to get started with outsourcing content editing?
To get started with outsourcing content editing, businesses should prioritize finding the best and most experienced outsourcing provider in the Philippines.
It is essential to conduct thorough research, review client testimonials, and assess the provider's track record in delivering quality editing services. Clear communication of expectations, guidelines, and project requirements is crucial to establish a successful working relationship.
Choosing the right outsourcing partner allows businesses to unlock the benefits of cost-efficiency, high-quality editing, and access to a talented pool of Filipino content editors.
Benefits of hiring remote content editors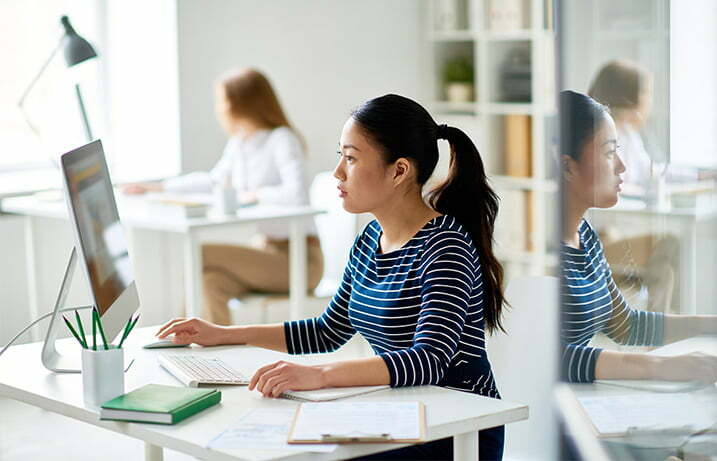 Hiring remote content editors offers numerous benefits beyond cost savings, a large talent pool, and language proficiency. Here are some additional advantages:
Flexibility: Remote editors provide the flexibility to work from different locations and accommodate various time zones, allowing for quick turnaround times and meeting tight deadlines.
Diverse perspectives: Editors from different backgrounds bring diverse cultural perspectives, enriching the content with fresh insights and alternative viewpoints.
Specialized expertise: Remote editors often specialize in specific industries, bringing subject matter knowledge and industry-specific terminology to enhance the quality of the content.
Scalability: Remote editing teams can easily scale up or down based on project requirements, providing a flexible workforce without the hassle of recruitment or downsizing.
Increased productivity: Remote editors, working in their preferred environment, often experience heightened productivity levels, dedicating their full attention to editing tasks.
Reduced overhead costs: Hiring remote editors can also help reduce overhead costs associated with office space, equipment, and utilities.
By considering these benefits, businesses can make informed decisions about hiring remote content editors, optimizing their editing processes, and enhancing the quality of their content.
Building outsourced content editing teams
As your business grows, scaling your outsourcing efforts by hiring a team of content editors can be a strategic move. Many successful companies have embraced this approach, allowing them to streamline their operations and achieve efficient content management.
Building a dedicated team of content editors allows businesses to experience the following benefits:
Increased capacity
A team of content editors can handle larger volumes of work, enabling businesses to manage higher content demands and meet tight deadlines more effectively.
Specialization
Each member of the editing team can specialize in specific areas or industries, ensuring comprehensive coverage and expertise across various content types.
Consistency
A dedicated team can maintain consistency in style, tone, and messaging across all content assets, fostering brand identity and delivering a unified customer experience.
Collaboration
Working as a team facilitates collaboration, knowledge sharing, and peer review, leading to improved editing quality and creativity.
Operational efficiency
With a team in place, businesses can establish streamlined processes, efficient workflows, and optimized content management systems, resulting in cost and time savings.
Outsourced, as an experienced outsourcing provider, can assist businesses in building and managing a team of content editors.
With our expertise in talent acquisition, training, and project management, Outsourced can help streamline operations, ensure high-quality editing, and support the growth of businesses in an efficient and scalable manner.
Hire Dedicated Offshore Content Editors with Outsourced and save up to 75%
Outsourced can help you hire top content editors in the Philippines, saving up to 50% compared to hiring locally. With our extensive network and expertise in offshore staffing, we can connect you with highly skilled professionals who possess excellent language proficiency and editing capabilities.
Whether you need a single editor or an entire team, Outsourced can tailor its services to your specific requirements. Take advantage of our cost-effective solutions and unlock the benefits of outsourcing.
Get in touch with Outsourced today for your offshore staffing needs.