Hiring Outsourced Data Curators in the Philippines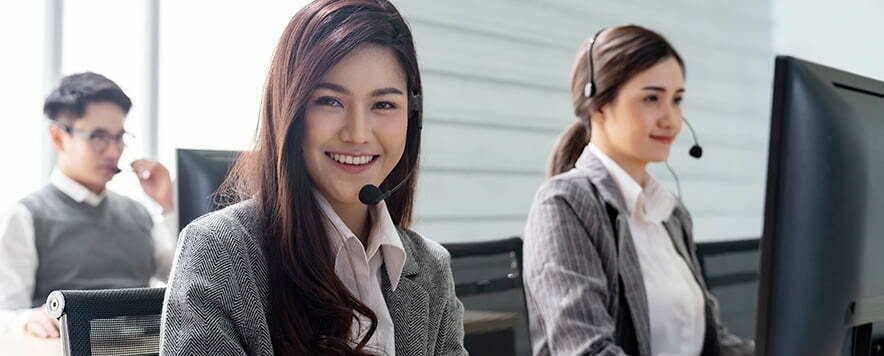 Outsourced Data Curators help organisations make good use of their data and comply with any regulatory or security requirements. They are generally employed by hospitals, specialist clinics and large healthcare, rehabilitation or long term care facilities, as well as pharmaceutical companies, medical device manufacturers, health insurance providers and research companies.
Remote-based data curators play an essential role in creating, managing and maintaining data, which can be sourced from different departments or third parties. Given that large healthcare facilities, pharmaceutical companies, health insurance providers and research companies can generate a massive amount of data, it's essential that this data is clean, complete, accurate and stored and formatted correctly, otherwise this data becomes useless.
The type of data that needs to be curated depends on the organisation, however, it can include diagnoses, procedures, tests and test results, medications and side-effects, allergies, vital signs, vaccinations, number of appointments, days in hospital, and so on. Without offshore data curators on your team, health workers and researchers can spend an inordinate amount of time trying to find the data they require and in a usable format.
---
---
Role of outsourced data curators
Outsourced data curators assist healthcare facilities to integrate and analyse clinical data. In many instances the ultimate aim of data curation is to make patient care more efficient. This is achieved by extracting the data and identifying opportunities to improve clinical outcomes, whilst supporting the organisation's business objectives.
Remote-based data curators don't just manage data, they create searchable indexes to facilitate access to the data for researchers, business executives and healthcare workers. They also access the data's metadata to discover where and how the data was initially generated and even where it's currently stored.
The tasks performed by data curators depend on the organisation, but generally include the following.
Identify and source the required data.

Map the data and catalogue the associated metadata.

Collect the data and store in a secure database.

Clean the data, identify missing data, fix inconsistencies, delete invalid entries and duplicate records.

Transform the data to facilitate access and in preparation for analytics.

Create searchable indexes to facilitate access by healthcare workers, executives and third parties.

Maintain and manage the data, focussing on consistency, privacy and security.
Skills and qualifications
Most outsourced data curators possess a Bachelor's Degree in a relevant field, such as Computer Science or Library Sciences.
Skills that are important for data curators include the following.
High level of accuracy and attention to detail.

Excellent written and oral communication skills.

Strong analytical and problem-solving abilities.

Experience in SQL, data quality and data integrity.
Outsourcing to the Philippines
Hiring outsourced data curators in the Philippines is a very cost-effective strategy that's growing rapidly around the world. The demand for data curation has been driven by the growth in big data and the need to collect, clean and maintain this data, ensuring that it can be accessed as needed. Outsourced is the leading provider of remote-based data curators in the Philippines with an extensive network of experienced professionals ready to work full-time for your organisation.
For more information on hiring Outsourced Data Curators in the Philippines for your business, contact Outsourced today.