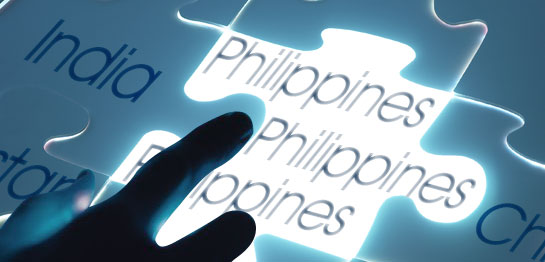 Choosing the right outsourced staff can be one of the most difficult tasks that organisations need to face. Business owners need to be considerably careful when outsourcing services because if the wrong staff is hired, it can be detrimental to your company, especially when customer dissatisfaction is a result.
This is why Outsourced.ph exists. As a leading offshore staffing provider, we make sure that we filter the right candidates for you using strict guidelines to ensure that only the most qualified professionals are hired as remote staff for your business.
Here's a short sneak peek video of how we hire qualified remote outsourced staff for your business needs:
Got A Question About Our Remote Staffing Services? Click Here to Contact Us!
Tips For Hiring The Best Outsourced Staff For Your Business Needs
Ensure good communication and client management practices


Finding an outsourced employee who can understand your language and have minimal cultural barriers with you can maximise business flow and strengthen your corporate relationship bond. The Philippines is renowned for their high proficiency levels in English and their work ethic, making this country the perfect

business process outsourcing

destination. All our staff saved on our database have been checked accordingly to guarantee that their English levels meet our minimum standard requirement to make sure they are all perfect candidates.

Certify certifications and qualifications. As a leading

outsourcing company

in the Philippines, we understand that you would like to maintain a consistent theme across all your employees and make sure you are working with people who possess official qualifications within the relevant industry. To assist you with this, we ask all potential staff to produce proof of university degrees or qualifications that can display their certified levels of knowledge to be competent in working within a major global company.

Ask for references and work samples. It goes without saying that there is more to an employee than just having the right degree – they need to be able to prove that they are a respectable person to work with. Upon applying to be placed in our database, we make sure that our potential candidates have passed our quality test. We request for references from previous employees or work samples to legitimise their work ethic and quality. By doing so, we can maintain a professional decorum and give the assurance to you as our client that the staff that we offer you are of the highest standard.
Look for reliability as a main criteria. One reasonable disadvantage of outsourcing some of the jobs within the company is not physically being able to walk up to them and ask how their end is going for a major project with a strict deadline. Therefore it's imperative that the staff that you hire can be proven to be reliable in their work ethic and can generally work with minimal supervision on your part. You'll want to be able to delegate tasks to your staff overseas and expect to have it completed by the agreed deadline so you can focus on your own job responsibilities. Outsourced takes this into consideration and makes sure that the staff saved on our database have a positive streak of reliability and a positive work ethic.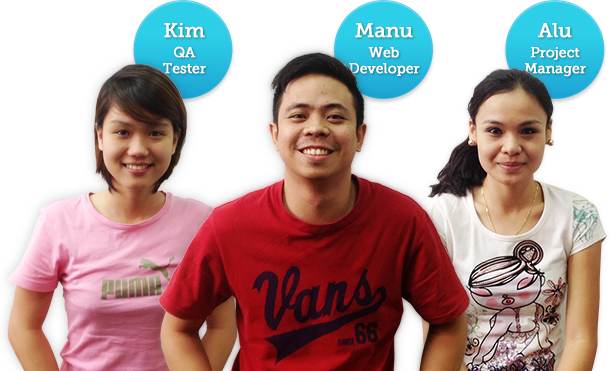 How Outsourced Staff in the Philippines works
With Outsourced, we match staff on our database system who are currently looking to be hired with your needs that you present to us – if we don't have anyone that matches your job description, we start the recruitment process tailored to your specific offshore staff requirements. We panel access, test and verify the quality of staff before placement with any client using a basic criteria as mentioned above. We also take the liberty of handling all the relevant paperwork and provide all the best equipment and facilities as well as Human Resource Management to ensure quality assurance and staff retention.
All Outsourced Staff work daily either remote home-based or from our fully serviced office in Manila. They work during your business hours and are effectively an extension of your local team. You have direct access to your staff through phone, Skype or email and you define the standards by which they work and the systems and processes they should follow:

The benefits of hiring Outsourced Staff
One of the primary benefits of outsourced staff in the Philippines is cost savings. The country's lower cost of living and wages compared to Western countries means that businesses can save a significant amount on labor costs. Outsourcing staff in the Philippines can be up to 75% cheaper than hiring locally, making it a cost-effective option for businesses of all sizes.
Another benefit of outsourcing staff in the Philippines is access to a large pool of skilled talent. The country has a well-educated and highly skilled workforce, with a strong focus on training and development in sectors such as IT, accounting, and customer service. Businesses can leverage this talent pool by outsourcing specific tasks to skilled professionals, ensuring high-quality work and excellent customer service.
Hiring outsourced staff and teams in the Philippines
Outsourcing staff in the Philippines also offers businesses greater flexibility and scalability. With outsourced staff, businesses can easily adjust their staffing needs based on demand, reducing the risk of overstaffing or understaffing. This allows businesses to be more responsive to market changes and focus on their core business operations.
Outsourced is apart of a growing business trend of offshoring staff to remote areas in order to cut operation costs, something that many global business giants are now turning to. The Philippines is proud to house some of the most talented and proficient professionals within in the South-East Asia region and you have the opportunity to hire than full time to work directly with your business. For more information on how to get started with Outsourced, contact us today.