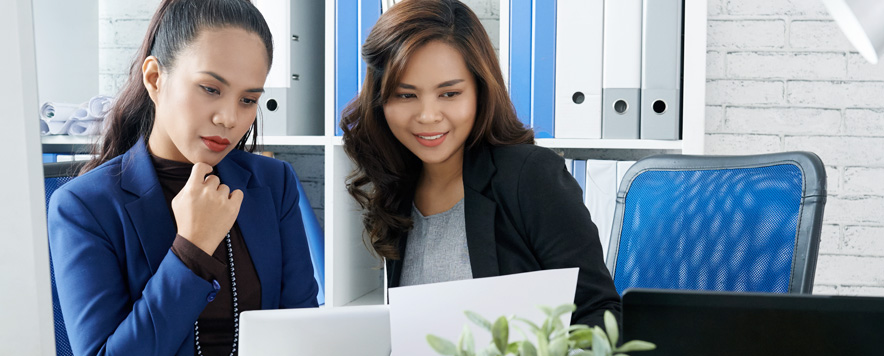 Are you hoping to add a Claims Processor to your team in the Philippines? Claims processing is a vital part of your business, but if these duties aren't performed quickly and efficiently, your company's reputation can suffer. That's why you need an experienced, skilled and talented Claims Processor on your team.
Fortunately, an offshore Claims Processor employed by Outsourced is the ideal solution, because they operate remotely, but remain under your management in the Philippines at all times. This frees up your staff to focus on other areas of your business, leaving the claims department to run smoothly and efficiently under minimal supervision.
---
---
At Outsourced, we help you hire an expert Claims Processor for your company. Someone who can process your claims quickly, prepare claims documents and other paperwork, respond to claims enquiries and assist other staff in processing complicated claims. They can also process new policies, adjust existing policies, investigate or deny claims, and obtain information from policy holders to confirm the accuracy of their accounts.
Our Claims Processors have strong communication skills and a superior level of attention to detail. By hiring a Claims Processor through Outsourced, you start to build a team of skilled operatives who can help you grow and expand your business. You also cut operational costs, because you can hire staff at a fraction of the cost of in-house employees. Hiring an offshore Claims Processor offers all the benefits of a full-time employee without any of the financial stress involved in hiring and training new staff.
Contact Outsourced today for more information on hiring a Claims Processor for your company. 
Hire Dedicated Offshore Claims Processors and save up to 75% compared to hiring locally.
Happy client testimonials

Extension of our company
"We have been so happy with the people they have brought on board we have decide to expand the operation. This is testament to the flexibility and determination of the Outsourced team who have been more like an extension of our company rather than a 3rd party."

Incredibly helpful
"Outsourced have been an enormous support and very patient as we progress down the outsourcing path. They have integrated perfectly into our team and with all interactions with Outsourced staff we have found them to be incredibly helpful and accommodating."

High quality
"I want to stress that we have greatly appreciated the services of Outsourced, the service has been exemplary and the work high quality; the staff have been a pleasure to work with. We would like to retain an ongoing relationship with Outsourced."