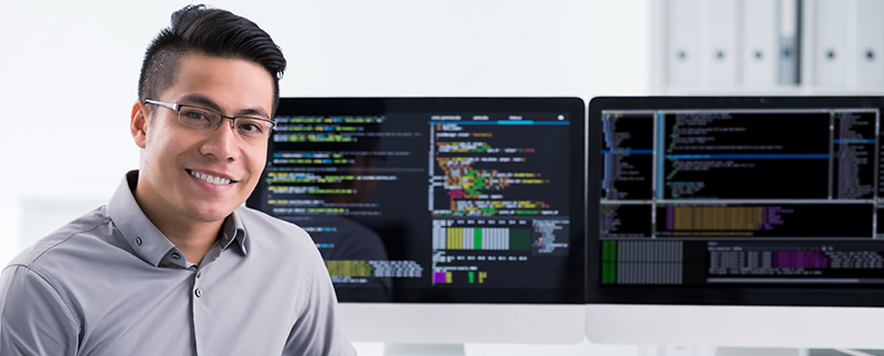 Outsourced allows you to hire a Dedicated Full Time Developer or remote development team in the Philippines. For example, you can hire a full time Python developer, Java developer or front-end or back-end developers.
We will recruit web developers from any speciality based on the job description you provide us, including Dedicated PHP Developers, Dedicated JavaScript Developers and Dedicated C/C++/C# Developers or developers with skills in any of the most popular programming languages.
Whatever your requirements we find and secure the best talent offshore in the Philippines.
With Outsourced you can also create an offshore development team consisting of lead developer, project manager, web programmers and quality assurance testers. It is our mission to constantly exceed the expectations of our clients and to deliver exceptional quality code and service.
Whether you hire one dedicated full time remote home-based developer or hire a team of office-based offshore developers you can be certain with Outsourced that you have selected a company that has quality assurance as its primary focus. You can also be certain that your dedicated remote staff are the best in the Philippines and that they will continue to deliver quality.
Why the Philippines is the best place to hire remote dedicated developers
Here are some of the most compelling reasons why you should hire dedicated developers from the Philippines to build your successful website, program or app:
Share this Image On Your Site