BPO Services – Quality over cost
There are many misconceptions as to why people choose to outsource, the most common being that its only purpose is to cut corners on wages. Although this was a primary incentive in the beginning, it's become an initiative companies have been using without prioritising the cheap labour factor. For some businesses, the core question is not how BPO services can be implemented to save money, but rather how it can help in making money for the business. Rather than investing the nuts and bolts of creating the necessary foundation and infrastructure in-house, money is seen as better spent on certain outsourced jobs; giving managers and directions more time to focus on important decisions to maximise business growth.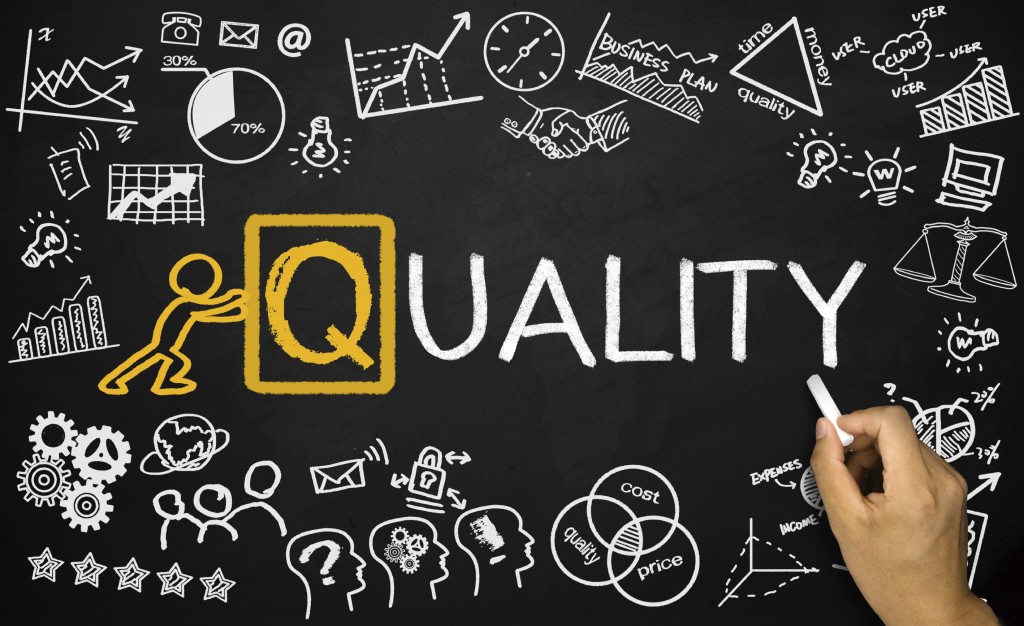 But how exactly are companies using business outsourcing services to drive quality and growth? How does it maximise success? Outsourced has found four main reasons why leading companies have been using remote staff that does not involve cost-cutting reasons.
1. To tap into global talent for BPO services
Information Technology is a universal knowledge pool and it's almost foolish to limit your location range to just your local area when recruiting talent. Some of the best developers or web designers may be situated kilometres away and it's important to recognise this. Don't let the fact that they're in a different country deter you from exploring outside of your geographical range. When
thinking about hiring PHP developers, front end development, Java developers and wordpress web developers, start looking at recruitment agencies who provide the necessary assistance to help you tap into this global talent. This will allow you to research effective communication strategies to accommodate for offshore staff so you may start building up your business to the level it has the potential to be at with top of the range employees from all over the world.
2. To build partnerships that both capture value and reduce risk
Even though outsourcing risks have increased over time, the key to limiting these certain situations to exert control and implement strategies to ensure there is little to no communication or operations issues. Viewing external staff as valuable strategic partners helps all parties to work seamlessly together and maximise cooperation, regardless if they are long term or contracted staff. Quarterly reviews together help openly target key concerns from both ends and build a solid corporate relationship.
3. To establish a unique image to the company name
As new markets emerge, companies need ways to establish a presence before their competitors. Outsourcing IT has become increasing popular as the digital era presents itself more and more as a dominant figure, and it's become an essential priority for an outsourcing company to sell a unique brand to their name. Although outsourcing may not be an uncommon thing to present to clients, the fact that you can offshore less important tasks will allow you to focus your energy on building up a quality company with a one-of-a-kind look, feel and partnership for your clients. In additional, don't be afraid to bring in your offshore staff into your advertising strategies. By selling the recruitment strategies, the quality of your offshore staff and how your boost morale despite being in a different country, it's shines a positive light on you as a director. It shows potential customers that you don't see your offshore staff as a way to cut costs, rather you still see them as a valuable part of your team. This is extremely attractive to customers as it makes them feel good about possibly working with a company who treats their staff with respect and dignity.
4. To reinforce company culture
People are often under the impression that moving work to overseas may dilute or undermine the company culture. However this is far from the case. By outsourcing repetitive administration duties which do not require a staff member to physically be near you allows your in-house team to focus on bigger projects and implementations to increase the face-value of the company. This is an often popular strategy for the Human Resources department. By shifting the attention away from the menial admin work and offloaded to outsourced staff, your in-house HR team will see a boost in productivity and morale, finding ways to maximise their skills and talents and develop an initiative to power the workforce. You may also delegate vital business aspects such as knowledge process outsourcing.
–
Outsourced is a leading BPO Philippines outsourcing company that provides a dedicated remote staff while offering high quality BPO solutions and outsourced it services for businesses worldwide. Our goal is to find and place exceptional offshore staff who are sure to exceed your expectations. For more information on how to get started with Outsourced, contact us today.