What makes Outsourced the best BPO in the Philippines?
January 19, 2021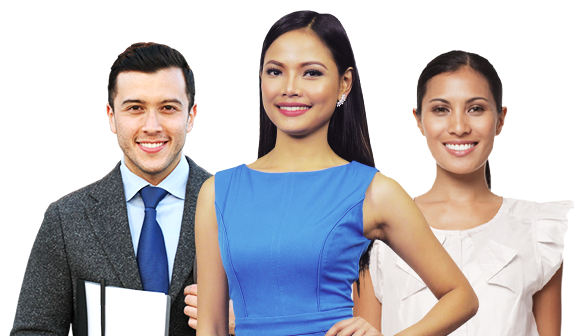 Why is Outsourced the best BPO in the Philippines? One reason is because the company was initially set up to deliver projects for the clients of an Australian based multi-award winning digital agency. These clients included some of the world's leading brands and required high quality work. So it became expedient to supplement the agency's in-house staff with overseas professionals. This proved to be an extremely successful strategy and led to Outsourced becoming one of the top BPO companies in the Philippines. So what's made us so successful?
5 Reasons Outsourced is the best BPO in the Philippines
There are numerous factors that have led to our success as the best BPO in the Philippines – here are five that might resonate with your company.
Time and cost savings
We manage all the recruitment processes for your company, providing you with a short list of suitable candidates, based on your criteria. We can then manage the on-boarding processes as well, so your new employee is ready to hit the ground running. If you decide on an office-based offshore employee, then we provide all the infrastructure and resources they need to fulfill their role with your company. All of this saves your company a significant amount of time and money in both the short and long term and is why we are the considered the best BPO Company in the Philippines.
Access to a huge talent pool
Since we have been operating in the Philippines for many years, we have put together a very large network that encompasses a huge talent pool. All of these people are highly skilled, qualified and experienced, as well as speaking fluent English. So whether you want an engineer, teacher, health worker or IT expert (as an example), we can offer you a shortlist of extremely suitable candidates that perfectly match or exceed your criteria. This is another reason that Outsourced is considered one of the best BPO companies in the Philippines.
Proven business model
With many years as a BPO Company in the Philippines we have continually proven that our business model works and works well. Some of our clients include Yamaha, Fox Sports and Genesys, companies that have repeatedly used our outsourcing services to great effect. If these large brands believe that Outsourced is one of the top BPO companies in the Philippines – you can have faith that our business model will help your company grow and expand as well.
Staff retention processes
Staff retention is one of our priorities, because we know that companies want long term employees. That's why we provide excellent working environments for your remote based staff, as well as good salaries and health cards. We also provide regular team events to show your Philippines based staff that we appreciate all their hard work!
State of the art technology
Office-based offshore employees are provided with the latest technology, quality workstations and modern facilities at Outsourced. They have dedicated internet access via fibre optic facilities and a fully redundant gigabit ethernet network. Spacious desks, comfortable chairs, dual screen monitors, IT support, large open plan offices, chill-out rooms, eating areas, kitchens, and the list goes on. We provide everything your offshore employees need, so you can spend your time growing your business.
To contact the best BPO in the Philippines, call the team at Outsourced today.