How to Hire HIPAA Specialists in the Philippines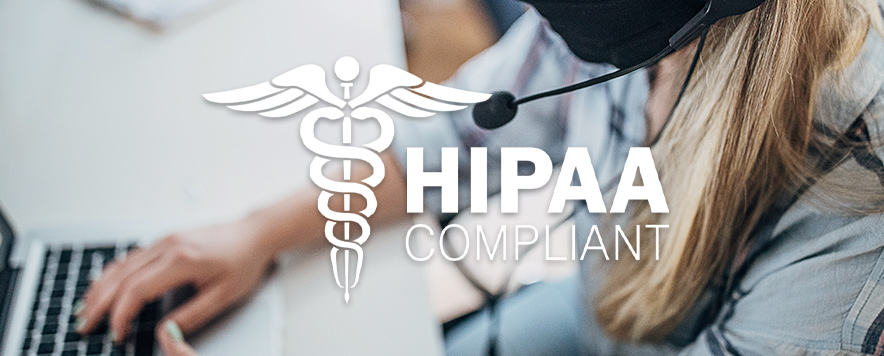 If you want to set up a call centre in the Philippines for your healthcare company, then it's vital that you hire HIPAA specialists. That's because maintaining the privacy of your patient's information is not only essential to your patients, but it's also a legal requirement of the Health Insurance Portability and Accountability Act (HIPAA).
This act governs how this information must be collected, stored and transmitted. So if you are setting up a call centre, key employees must be HIPAA specialists. The easiest way to remain in compliance with this act is to leverage the experience of existing healthcare BPO services, such as Outsourced.
Our healthcare call centre outsourcing services
As a specialist healthcare BPO in the Philippines we can set up your dedicated remote offshore team very quickly and with no fuss. You simply send us a list of employees that you need for your call centre, along with the criteria for each role and we will provide you with a short list of candidates. Once you have made your selection, we then onboard these employees and set up a dedicated HIPAA Compliant Call Centre for your company.
Our offshore call centre outsourcing services include hiring full time dedicated HIPAA specialists as well as call centre operators, contact centre consultants and any other staff you may require on your team. The Philippines has a huge pool of very talented professionals who prefer to work remotely and who are happy to work flexible hours to provide you with a dedicated 24/7 call centre.
When you hire HIPAA Specialists in the Philippines via Outsourced, we provide all the resources and infrastructure they need to perform their role for your company. These include the technology, computers, telecommunications and software they need as a call centre. We can even provide a dedicated full time manager for your call centre who can send you daily or weekly reports, whichever is more suitable. You can then liaise with your call centre manager on an as-needed basis.
Why do you need a
HIPAA Compliant Call
Centre
in the Philippines?
When patients contact your call centre, their call is logged and data concerning their call is transferred and stored (usually in the cloud). Without adequate protections being in place, this data can be accessed illegally by cyber criminals and patient data exposed.
HIPPA is US legislative act, which has been designed to provide this protection via a set of specific rules that govern how this data is handled and stored. However, it makes no distinction between US and non-US based companies. This means that all US healthcare companies who outsource medical and healthcare call centre services must comply with the act, even if these services are overseas.
As Outsourced is located in the Philippines, we ensure that your call centre is 100% HIPAA compliant, because we understand the importance of maintaining the integrity and privacy of your patient's data. This means that your call centre will operate at the highest standards, because Outsourced is committed to meeting all HIPAA compliance requirements.
For more information on hiring HIPAA Specialists in the Philippines for your company's healthcare call centre, contact Outsourced today.