Hire A Scala Developer in the Philippines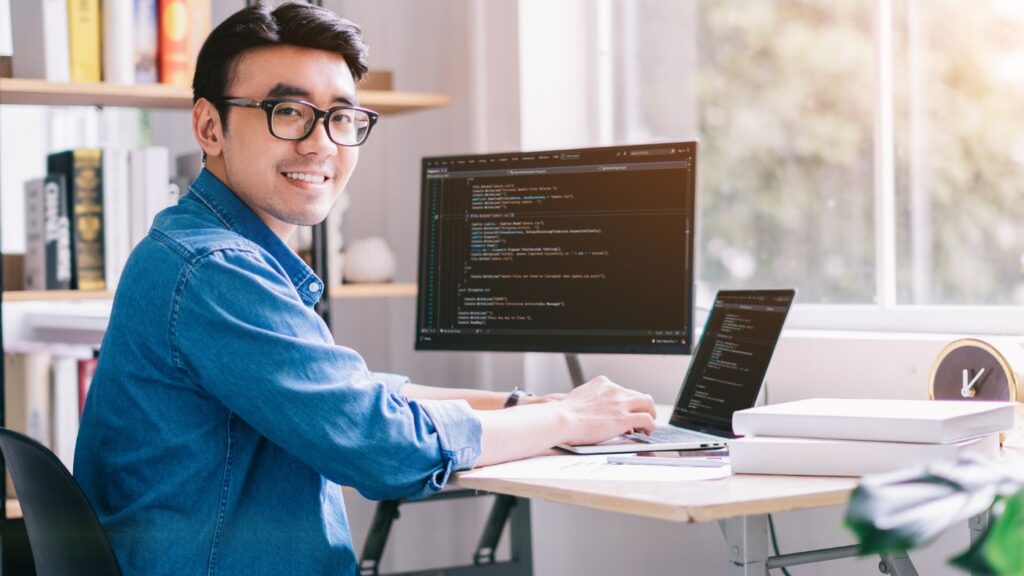 Scala Development Outsourcing
A Scala developer is responsible for writing, testing, and maintaining software applications using the Scala programming language. They leverage Scala's functional and object-oriented features to build scalable and concurrent systems. Scala developers focus on developing robust and high-performance applications, often in the fields of big data processing, distributed systems, and web development.
Hiring a Scala developer is vital for businesses seeking to leverage the power of functional programming and scalability. Scala's compatibility with Java allows seamless integration with existing codebases, while its conciseness and expressive syntax enable developers to build robust applications.
---
Hire Dedicated Scala Developers and save up to 75% compared to hiring locally
Contact us to learn about our transparent fixed monthly rates with no long term contracts.
---
Scala developers fill business needs by creating high-performance solutions for big data processing, distributed systems, and web development, ensuring efficiency, reliability, and innovation. Their expertise contributes to streamlining operations, optimizing performance, and driving business growth.
Why Should You Hire Offshore Scala Developers?
Outsourcing Scala developers offshore offers numerous benefits, including cost savings, access to a global talent pool, scalability, and faster project completion.
Offshore outsourcing enables businesses to tap into specialized skills, reduce overhead costs, and leverage expertise from around the world, resulting in increased efficiency, flexibility, and improved project outcomes.
Benefits Of Hiring Offshore Scala Developers in the Philippines
Hiring full-time remote Scala developers in the Philippines offers several benefits:
Access to skilled Scala developers proficient in English.
Expertise in building scalable applications.
Familiarity with Agile methodologies and remote work culture.
Cultural affinity and adaptability.
Reliable IT infrastructure and internet connectivity.
Contact Outsourced today to hire remote Scala developers in the Philippines and drive your business forward.
Build a remote Scala developer team in the Philippines with Outsourced
Outsourced excels in helping you hire top-tier Scala developers in the Philippines by leveraging our extensive network, meticulous screening process, and in-depth understanding of the local talent landscape.
With Outsourced, you can begin by hiring an individual Scala developer in the Philippines and subsequently scale up to a dedicated team, aligning with your evolving business needs and growth.
Our offshore Scala developers possess versatile skills and can effectively contribute to various industries, including:
Big data processing and analytics
Financial technology (FinTech)
E-commerce and retail
Healthcare and telemedicine
Enterprise software development
Gaming and entertainment
Internet of Things (IoT) applications
Artificial Intelligence (AI) and machine learning
SaaS (Software-as-a-Service) platforms
Cybersecurity and data protection
Contact Outsourced Today
Contact Outsourced today to tap into our exceptional pool of offshore Scala developers in the Philippines. Click here to learn more about getting started and how outsourcing to the Philippines can elevate your projects to new heights