Hire Swift Developers in the Philippines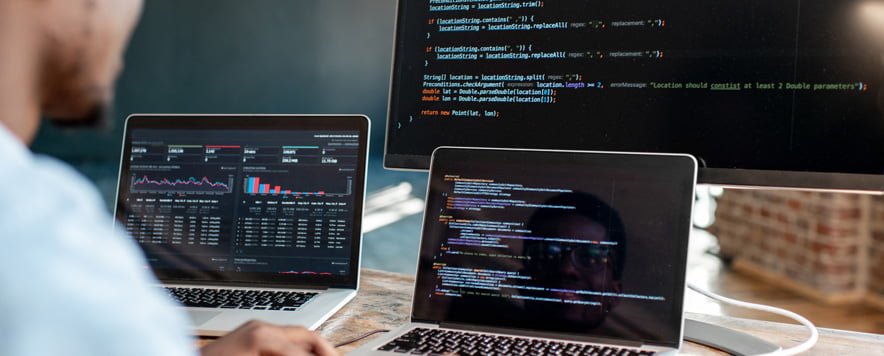 Swift Development Outsourcing
Swift developer is responsible for designing, coding, and debugging software applications for Apple's platforms, including iOS, macOS, watchOS, and tvOS. They utilize the Swift programming language to create intuitive and efficient user interfaces, implement functionality, and ensure the quality and performance of the applications they develop.
Hiring a Swift developer is crucial for businesses seeking to develop native applications for Apple's platforms. These developers possess expertise in the Swift programming language, enabling them to create high-quality, performant apps with seamless user experiences.
---
Hire Dedicated Swift Developers and save up to 75% compared to hiring locally
Contact us to learn about our transparent fixed monthly rates with no long term contracts.
---
Swift developers fulfill the business need of reaching and engaging a large user base on Apple devices while leveraging the platform's unique capabilities and features.
Why Outsource Swift Developers?
Outsourcing Swift developers offshore brings multiple benefits, such as cost savings due to lower labor expenses, access to a global talent pool, faster project turnaround times, scalability for varying workloads, and the ability to focus on core business functions.
It allows businesses to leverage expertise while optimizing resources and maintaining flexibility.
Benefits Of Hiring Offshore Swift Developers to the Philippines
Choosing the Philippines to hire offshore Swift developers presents numerous advantages for businesses.
The country has an extensive pool of highly skilled professionals who are proficient in the latest technologies.
Companies can save costs and still access top talent due to lower labor expenses compared to Western countries.
Filipino developers also have excellent English language skills, cultural compatibility and strong work ethics that ensure smooth communication and collaboration.
The Philippines is known for its round-the-clock productivity (the country never sleeps). With an abundance of skilled workers available to work day or night shifts, your business can provide uninterrupted 24/7 service to your customers, ensuring that their needs are always met.
Build a remote swift developer team in the Philippines with Outsourced
Outsourced excels in sourcing and selecting top-notch Swift developers in the Philippines, ensuring you access the best talent pool for your business's swift development needs.
With Outsourced, you have the flexibility to begin by hiring an individual Swift developer and later scale up to a team, aligning with your evolving business needs and growth requirements.
Our offshore Swift developers can fill roles in various industries and job positions, including:
Mobile application development
iOS software engineering
Cross-platform development using Swift
App maintenance and support
API integration and backend development
E-commerce and m-commerce solutions
Healthcare and telemedicine app development
Financial technology (fintech) applications.
Contact Outsourced Today
Contact Outsourced today to hire the best Swift developers in the Philippines. Unlock talent and scale your business effectively. Click here to learn how to get started.