Hire A React Developer in the Philippines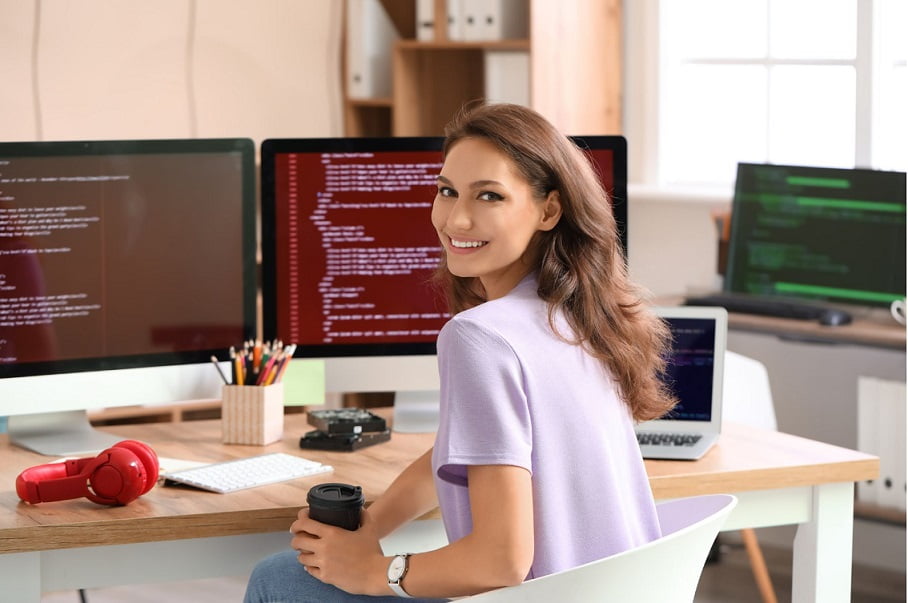 React Development Outsourcing
A React developer is responsible for designing and implementing user interface components for JavaScript-based web and mobile applications using the React open source library ecosystem. They also ensure optimal performance of these components and manage both front-end and server-side logic, creating a seamless user experience.
Hiring a React developer is pivotal for businesses seeking to build dynamic and responsive web or mobile applications. They design and manage UI components, enhancing user experience significantly.
---
Hire Dedicated Offshore React Developers and save up to 75% compared to hiring locally
Contact us to learn about our transparent fixed monthly rates with no long term contracts.
---
These professionals help in accelerating product development, ensuring scalability, and improving application speed. Their expertise fills the critical need for efficient, high-performing digital platforms in today's digital-centric business landscape.
By investing in a React developer, companies can stay competitive, drive customer engagement, and spur business growth.
Why Outsource React Developers To The Philippines?
Outsourcing React developers offshore provides cost-effectiveness, access to a global talent pool, and round-the-clock productivity. It bridges the talent gap, offering niche-specific expertise.
Also, it offers flexibility, scalability, and risk reduction, enabling businesses to focus on core operations while achieving efficient, high-quality software development.
Benefits Of Hiring Offshore React Developers in the Philippines
When it comes to sourcing offshore React developers, the Philippines emerges as a premier choice. The country boasts a vast reservoir of proficient professionals well-versed in cutting-edge technologies, offering quality talent at competitive pricing.
Lower operational costs, compared to Western nations, make it possible for businesses to leverage Filipino developers' superior English proficiency, cultural alignment, and robust work ethic for smooth interaction and teamwork.
The Philippines, a nation that operates round-the-clock, assures a workforce ready to work in any shift, enabling businesses to deliver continuous 24/7 service. This feature positions the Philippines as an appealing outsourcing hub for companies aiming to extend their services and cater to clients across diverse time zones.
Build a remote React developer team in the Philippines with Outsourced
Outsourced provides a streamlined process to hire top-notch React developers in the Philippines, offering access to an extensive talent pool, ensuring quality, and reducing hiring costs.
With Outsourced, you can initially hire an individual React developer and later scale up to a full team as your business needs expand and your company grows.
Our offshore React developers can cater to a variety of roles and industries, including:
Web Development Companies
E-commerce Businesses
Digital Marketing Agencies
Tech Startups
Financial Services
Healthcare Industry
Education Technology Platforms
Entertainment and Media Outlets
Non-profit Organizations
Government Agencies
Contact Outsourced Today
Don't delay in securing your business's future with top-tier React developers. Contact Outsourced today! Click on this link to learn how to kick-start your outsourcing journey.