Hire A Wordpress Developer in the Philippines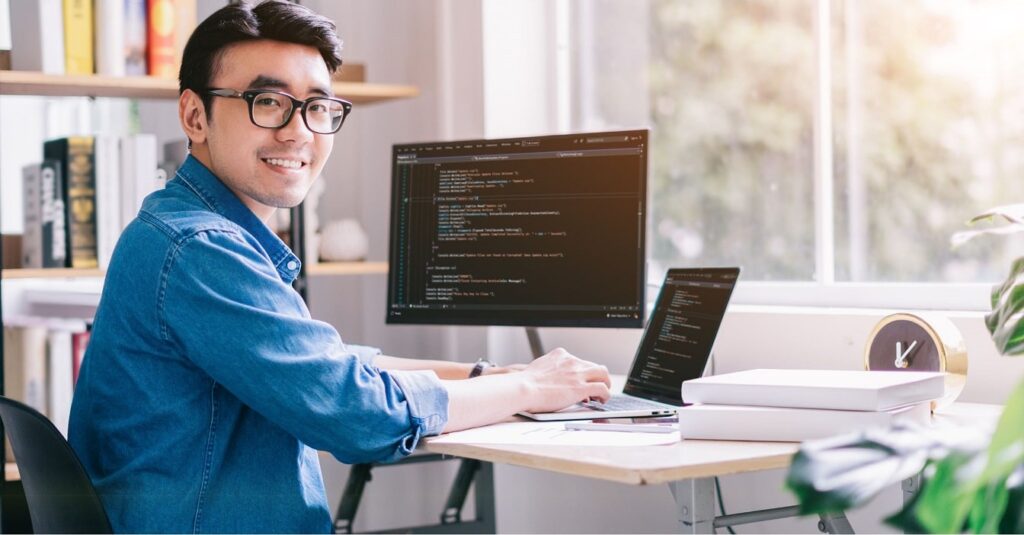 Wordpress Development Outsourcing
A WordPress developer specializes in creating and implementing websites for clients using the WordPress platform. They design or modify themes, utilise various plugins, and ensure website functionality, performance, and security while integrating necessary features. They also work at constantly managing updates to optimize user experience.
Hiring a WordPress developer is key for businesses seeking a professional, customizable online presence. They fulfill needs like website creation, design, and management, ensuring seamless user experience, improved site performance, and enhanced security.
---
Hire Dedicated Offshore Rust Developers and save up to 75% compared to hiring locally
Contact us to learn about our transparent fixed monthly rates with no long term contracts.
---
Competent web developers can significantly boost your business's digital visibility and credibility. Additionally, they can help maintain plugins, update themes, and even help create online e-Commerce stores with intermediate to advanced functionality.
Why Outsource Wordpress Developers To The Philippines?
Outsourcing WordPress developers offshore provides cost-effectiveness and access to a vast talent database. Outsourcing reduces overheads, allows focus on core activities, and offers scalability. Thus, it's an efficient solution for businesses seeking quality, innovation, and flexibility.
Benefits Of Hiring Offshore Wordpress Developers in the Philippines
The Philippines has become an attractive hub for hiring full-time remote WordPress developers, particularly within the tech industry. The country's strong IT education system continuously produces highly skilled professionals adept in WordPress and the latest web technologies.
For the e-commerce sector, Filipino WordPress developers can create robust online stores at competitive rates. Their proficiency in English ensures a clear understanding of international e-commerce trends and customer needs.
In the realm of web development, these programmers demonstrate extensive knowledge in WordPress-supported languages such as HTML5, PHP, and CSS. They understand the criticality of creating websites that are not only visually appealing but also technically sound, adhering to best coding practices. Their expertise ensures that every website built is robust, user-friendly, and optimized for performance.
Build a remote Wordpress developer team in the Philippines with Outsourced
Outsourced streamlines the hiring of superior WordPress developers from the Philippines, handling recruitment and onboarding processes, and ensuring a perfect alignment with your business requirements.
With Outsourced, you can initially hire an individual WordPress developer and later scale up to a full team as per your evolving business requirements and growth trajectory.
Our offshore WordPress developers can cater to various roles and industries:
Web Developer roles in IT companies and departments
Front-end and back end Wordpress development
Custom Wordpress theme development and maintenance
Website Designer positions in advertising agencies
E-commerce Specialist jobs in retail businesses
Content Management roles in publishing houses
Wordpress Webmaster positions in marketing firms.
Contact Outsourced Today
Ready to hire a dedicated WordPress developer? Contact Outsourced today to learn how to get started on your journey towards business growth and success.