Mobile SEO Strategy: How to Prepare for the Mobile First Index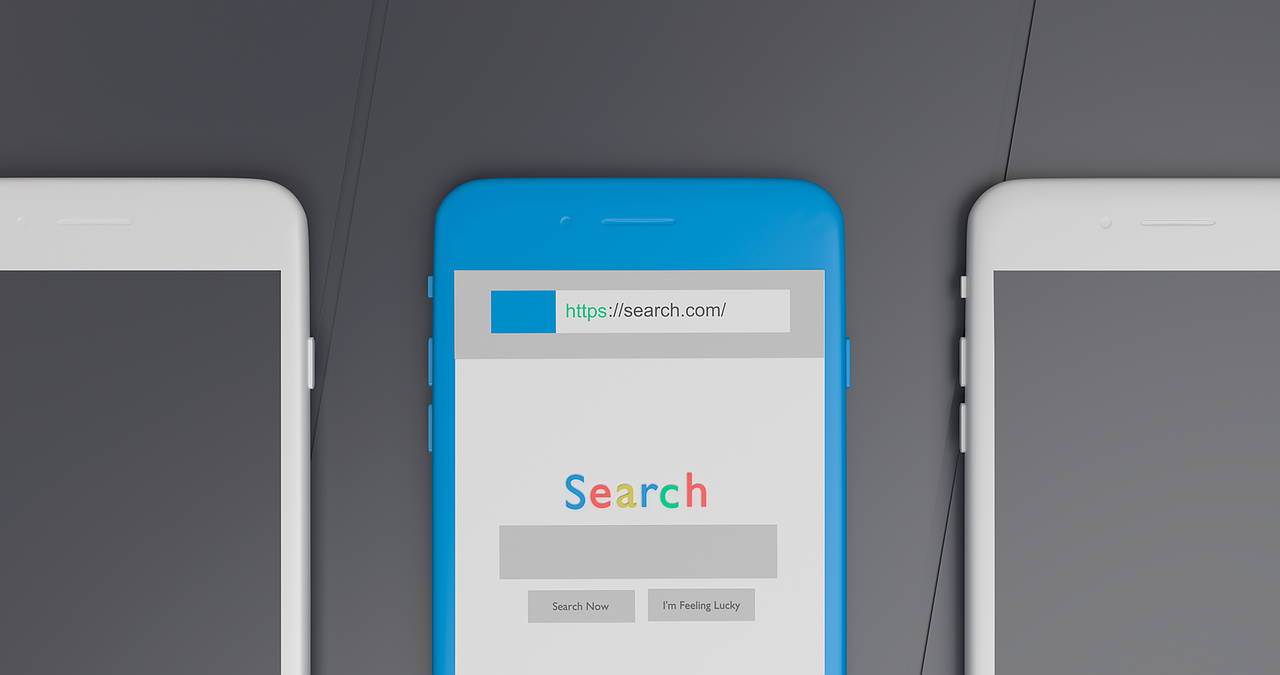 Given that mobile devices have exceed desktop usage since 2015, it only makes sense that you create a mobile SEO strategy that would help your website rank better, especially since Google has already announced that is moving towards the mobile-first approach.
After seeing the increase of mobile usage, you can foresee that user behavior and expectations will grow as a result of this. A good example would be a study conducted by Google where they found that smartphone users have a much higher buying intent rate compared to desktop users.
This only goes to show that having a separate Mobile SEO strategy is crucial especially when Google rolls out its mobile-first index which will be on 2018.
Mobile-Friendly Configuration
When it comes to mobile SEO best practices, you have three options with regards to your site's mobile configuration. These include responsive design, dynamic serving and separate domain.
Responsive Design
The maintenance for this type is easy because you use only one code base. This means that it requires little to no additional configurations for search engines.
This is due to the fact that it uses a single URL and HTML with no redirects nor device detection. Moreover, this configuration also lessens SEO risks such as duplicate content and keyword cannibalization.
It's no wonder Google prefers responsive design because it adapts to the device being used.
If your website is responsive, then the chances of it appearing in the new mobile-first index is highly probable.
Also, make sure to add the meta name="viewport" declaration in the head of your documents to ensure that your website is mobile-proof.
On the down-side, this design is less flexible and you would need to redesign the entire site. Additionally, it may be slow on mobile if your site has large pages.
Dynamic Design
A dynamic design allows you to offer certain specifications for your site's mobile version. This gives you the opportunity to optimize your site for different search queries to target your mobile audience.
You can also feature different content on your mobile version for a more customized experienced for your mobile users.
By using this configuration, you are able to show different versions of a single page on a single URL. The version that will appear would depend on the device that is being used.
The advantages of using dynamic serving is that you're able to provide a unique user experience. Also, your website would not need a full redesign and no redirection is required.
On the downside, there is an increase in maintenance and updates. Moreover, it is more prone to mistake and may lead to index inefficiency – since bots are crawling pages with different user agents.
For your site to rank well in Google, make sure you follow the guidelines in implementing a dynamic serving website.
Separate URL for Mobile Version
This means that every desktop URL has an equivalent mobile-friendly URL. Normally, it sits on a subdomain such as "m.domain.com."
Although Google supports this configuration, it is best to ensure that you implement the "mobile website on a separate URL" correctly.
Use rel="alternate" and rel="canonical" to inform Google how these pages are connected.
The benefit of having two separate URL means that you can provide a fully mobile-centric user experience. Also, your site can be optimized for mobile specific intent and there is no need to redesign the main site.
On the downside, this is costlier due to maintenance and there is more room for mistakes – especially when it comes to SEO. Additionally, there is an increase in cross-links and redirects, plus this configuration needs to be suitable for all devices, so expect more technical issues to arise.
Mobile Site Performance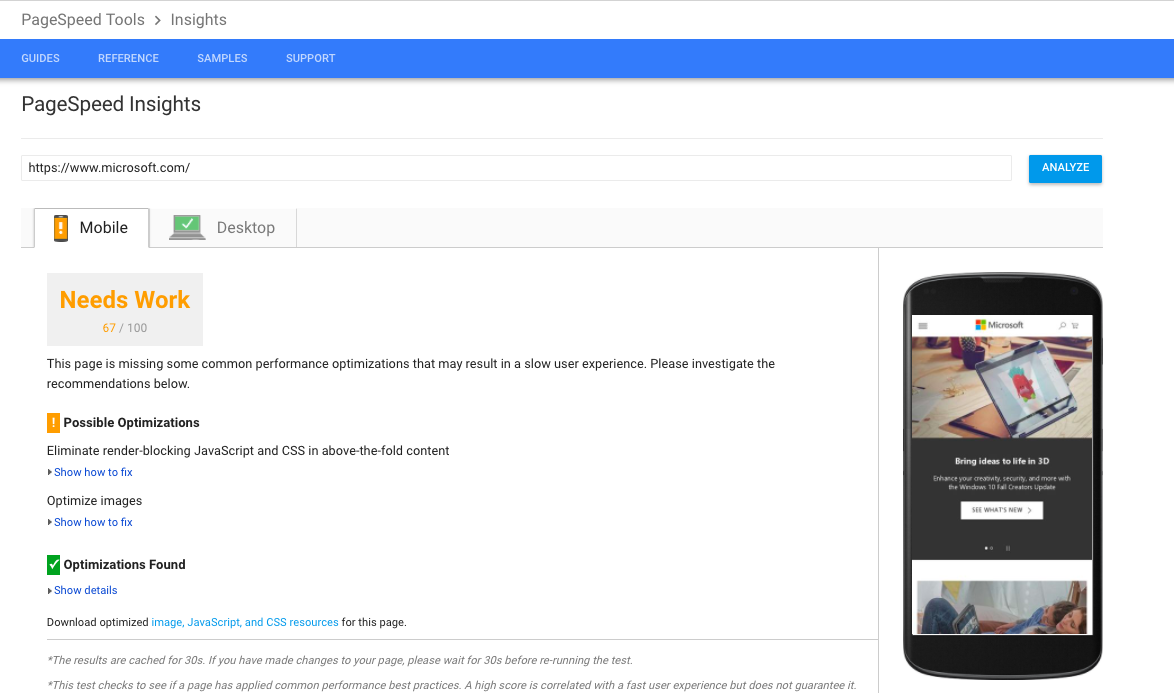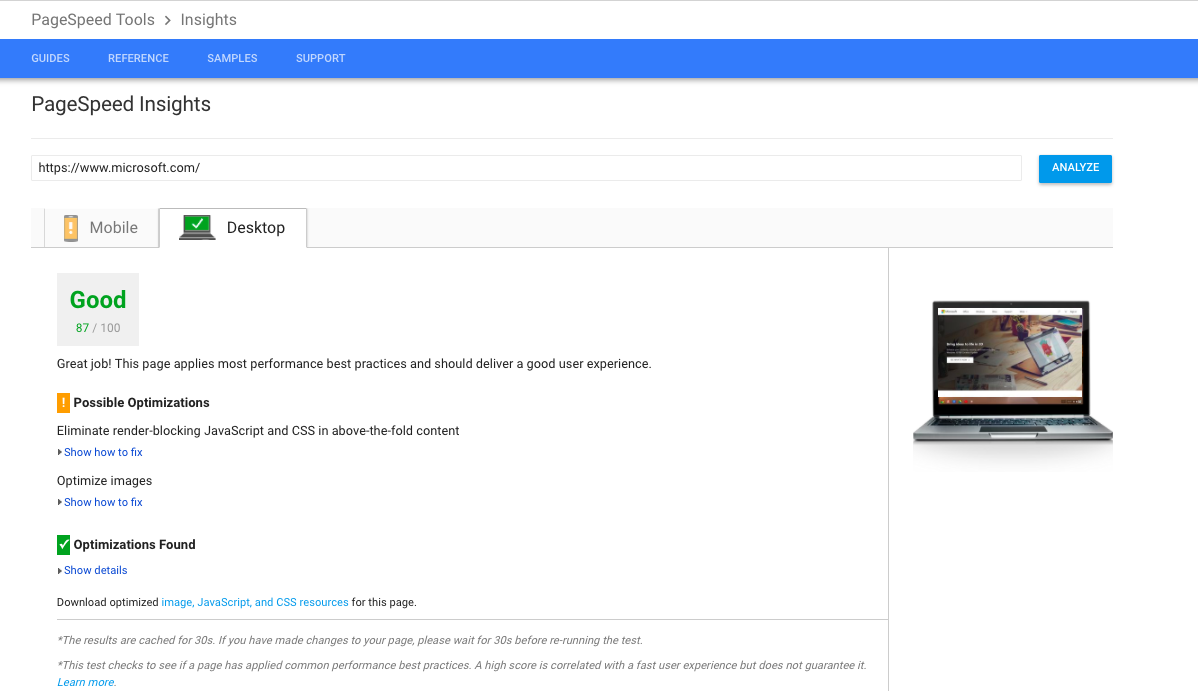 One of the most important mobile first SEO factor that you need to consider when it comes to your site performance is speed. This means that the faster your site loads, the better Google likes it.
To see how well your desktop and mobile site is performing, use the PageSpeed Insights Tool by placing your URL on the bar that analyzes your website.
From here, it will inform you of your site's health score. Red means your site is doing poorly, Yellow means your site needs work and Green means your site is doing well.
The best thing about this tool is that it gives you feedback as to how you can improve your site's performance.
By using less features such as assets, images, libraries, plugins, theme features, etc., you can expect your mobile site to improve dramatically.
Additionally, you can check below for additional ways on how to further enhance your mobile site:
Cache assets
Fix render blocking content above the fold
Invest in quality hosting
Load lesser ad servers and assets such as JavaScript libraries
Make use of a CDN
Minify and optimize JavaScript, HTML and CSS
Optimize and use fewer images
Review redirects
Transition to HTTP/2
Update PHP to PHP7
AMP Implementation
Accelerated Mobile Pages (AMP) is an open-source, publishing technology that aims to enhance web content performance – which equates to having a mobile friendly SEO site.
This is crucial because, as mentioned above, site speed is of utmost importance when it comes to user experience. By applying AMP, there is a substantial decrease in page load time; which in turn maximizes your mobile's content opportunity.
Now, although this is more inclined toward users, this could still be a seen as a significant factor once the mobile-first indexing is implemented – which should be sometime in 2018.
Mobile Keyword Search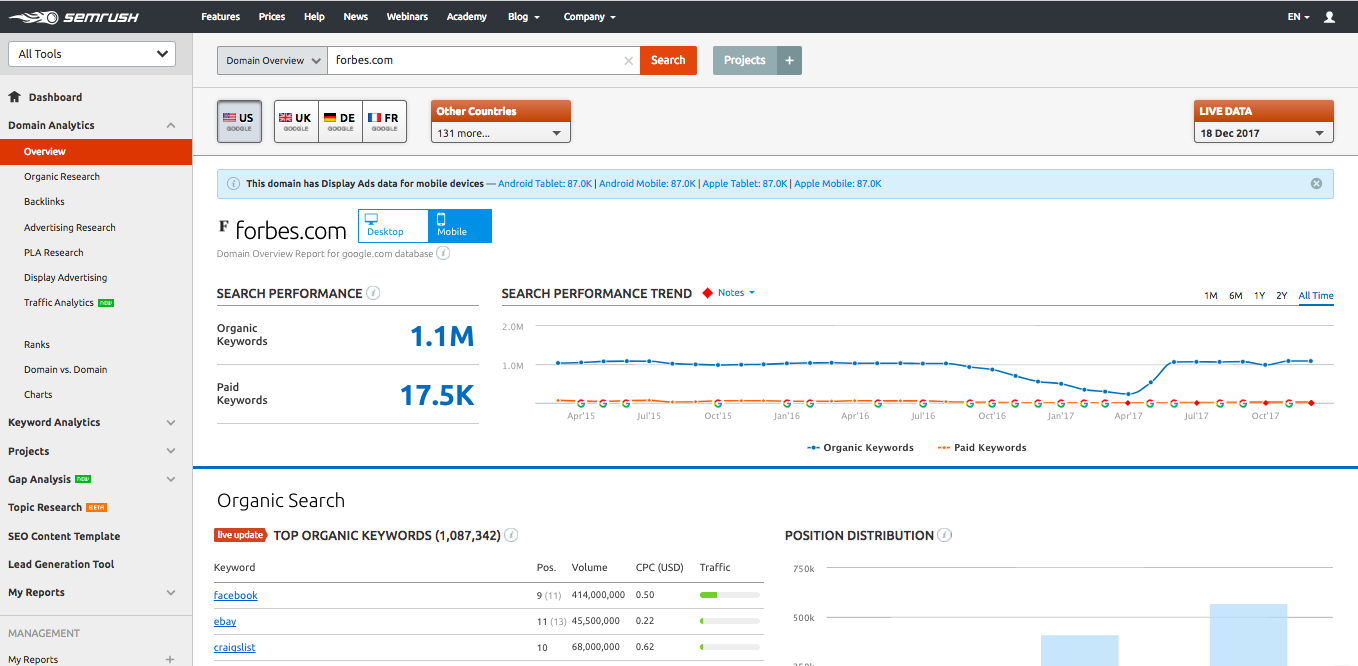 When it comes to user behavior for desktops and mobile devices, you can expect a significant difference due to user intent.
With this scenario, mobile search engine optimization makes perfect sense. This means performing a separate keyword research for mobile devices – and even for voice.
A tool you can use to check the organic keywords of mobile devices would be SEMrush. This SEO software tool provides an option for mobile keyword search and location – allowing you to focus on key terms in certain parts of the world.
Another useful feature from SEMrush would be Position Tacking. This allows you to evaluate the page rank of your domain on a variety of devices.
In doing so, you are able to track down changes. This gives you an idea of the overall trend of your site's performance in terms of search queries.
Voice Keyword Search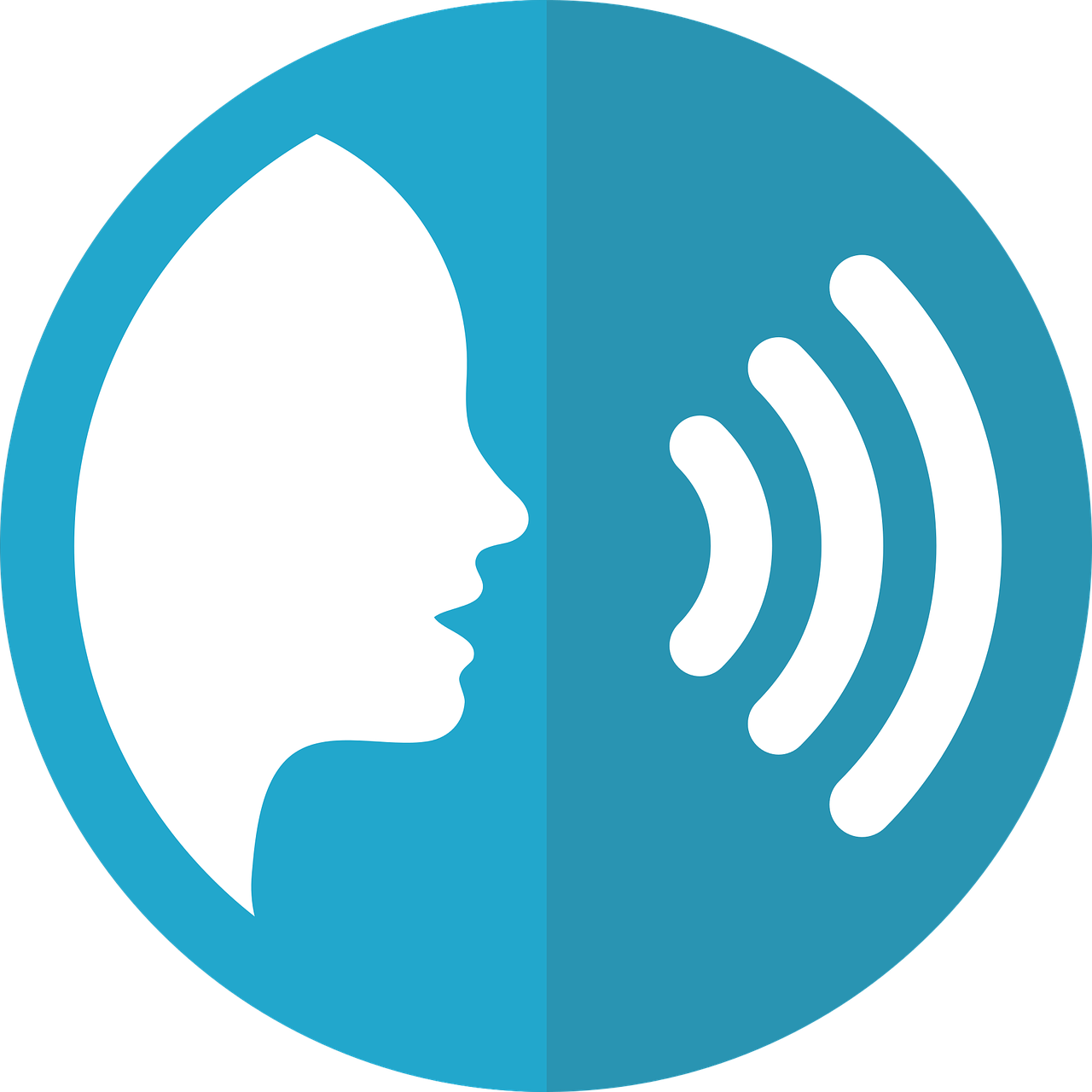 Voice search accounts for one out of five Google mobile searches; and with the staggering increase of mobile users each year, you can imagine the surge of voice search that currently dominates mobile search scene.
Hence, the emergence of Alexa (Amazon), Bixby (Samsung), Cortana (Microsoft), Google Assistant (Google) and Siri (Apple), shows us how today's Super-Techs are preparing for the future.
The key is to clearly know how to optimize for voice and how to differentiate it from mobile and local.
Below is a mobile SEO guide on how to optimize for voice search:
Think conversational intent.
Use long tail question words such as Who, What, Where, Why, When and How.
Make sure your mobile site is optimized for both speed and content.
Make sure local listings are updated. These include Apple Maps, Bing, Google, Yelp, etc.
Your content structure should be built in a way that answers questions quickly and integrate structured data markup in your website.
Optimize for Local
According to a study conducted by Google, smartphones are extremely useful when users are out and about. Stats show that 76% of mobile searchers who were looking for something nearby visited that business within 24hours – and 28% of this resulted to a sale.
With these findings, you can see the importance of local SEO for mobile devices. Below are some tips that can help you optimize for local search.
Add structured data to produce richer content that allows Google to know more about your specific web page
Create a local customer review page marked with structured data
Create a local link building strategy
Improve local search ranking by writing local content.
Sign up for Google My Business
Include appealing images of your business in Google My Business
Include complete contact information
Review Site Content and Optimize for Mobile
In producing quality content, you need to make sure that your mobile site SEO basics are in place.
This means creating content that looks good on a small screen while providing information that answers questions related to your business. Ensure that your content is informative yet direct to the point; structured and easily scannable. And don't forget catchy headlines that are click-worthy.
Also, take note of the images that appear on your mobile devices. An example would be infographics with small texts. Make sure that it automatically scales to screen size.
Other important factors to consider when optimizing content for mobile devices include:
Breaking content to digestible portions.
Place important content above the fold so it loads first.
Use shorter meta descriptions, titles and URLS.
Enlarge images to further view details more accurately
Create a seamless site navigation experience for users
Ensure Good User Experience
SEO for mobile phones means focusing on good user experience. One way of doing this is to ensure that your users find it easy to navigate and understand your site.
This is why your site architecture is very important. Your users must be able to navigate their way to their desired page (or accomplish what they want to) in less than three clicks.
See to it that all fonts and text goes well with the overall look and feel of your site. Make sure that the spacing of the buttons, as well as the links, are easy to find and click. These include your sub-menus and contact information.
It is recommended to include an HTTPS as this makes your site more trustworthy. You see, HTTPS encrypts the connection between the server and web browser. This is especially crucial for ecommerce sites since it asks for sensitive information such as names, credit card information and so forth.
Lastly, make sure that your forms are suitable for mobile. Leads are extremely important, and since there are more mobile users than desktop, you cannot risk not having their information right at your fingertips.
Related: Social Media Lead Generation Tactics
To wrap things up, you can basically expect a lot of game-changing tactics with the arrival of the mobile first index.
In order to stay relevant, it is essential to prioritize mobile search factors. Google has implied that it will be leaning towards mobile search engine algorithm based on user engagement, and as a result, will change ranking signal factors.
If you happen to have a website and you are looking further enhance your mobile site – or if you currently do not have one, then it is best to consult with a company that specializes in IT-related services.
Contact Outsourced, an outsourcing company that provides highly qualified digital marketing professionals that specializes in digital marketing strategies related to SEO, SEM and SMM. We also provide Content Marketing experts, Data Analysis and Market Research to help businesses stay relevant and up-to-date with the latest online-marketing trends.