Outsourcing SEO: Why You Should Be Doing It

To understand the value of outsourcing SEO, you need to understand the value of digital marketing.
How does SEO benefit you/your business?
The fact is, one successful post can reach thousands perhaps even millions of people. Particularly when it's ranked high enough. For this reason; the reach and benefits of the Internet, companies are spending more of their marketing budget on online campaigns and SEO (search engine optimisation).
That's also why it's ranked number 2 in our top-10 in-demand workplace skills for 2017. 
So, your next question is:
How do I get my business to make its way to the top of the search listings and generate frequent traffic?
Amazingly, 65% of businesses admit getting leads and website traffic is a challenge.
That's because traditionally, you would have two options:
Devote some of your precious time to performing these tasks or,

Hire an expensive in-house employee to take care of it for you.
The problem is, neither of these solutions provide you with great value.
SEO is an ongoing task that cannot be neglected. Particularly in the constantly evolving digital market. Skills need to be reassessed and honed regularly in order to keep up with the current trends and algorithms. If you're managing your SEO as a side task, it most likely doesn't have your full attention and you're probably not going to be optimising and moderating your content. Not to mention, you're losing valuable time on other more important duties and essentially, not being performance efficient.
Hiring a brand new in-house employee comes with a hefty salary, plus added costs (training, pensions, taxes, energy, benefits etc.). Additionally, in order to know if you're hiring the right person, you need to be well-versed in SEO yourself to undergo quality candidate assessments. And if the person leaves (which is highly likely in this competitive industry) you have to spend more time and costs recruiting, yet again.
Thankfully, we have another, more ideal solution: Outsourcing SEO. 
But… Why?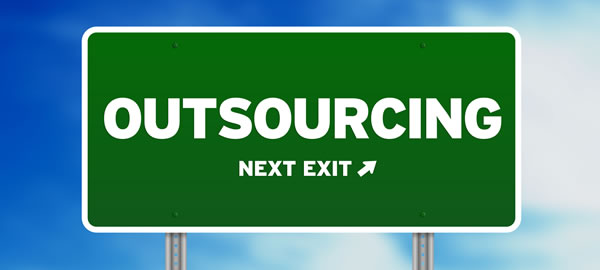 I'll tell you exactly why.
Outsourcing SEO to a specialised professional is a guaranteed cost-effective, value for money method.
It also saves a lot of your time.
Forget about spending money on continuous training and education (which is paramount to successful SEO), these guys are all over it, with no added costs. This will free up not only your time, but your staff's time too. Meaning, you can be more productive on tasks you/they are better equipped for.  
The thing is, outsourcing agencies (particularly in the Philippines) already have competent, professional staff on-hand. You don't have to worry about looking for the 'right' person' or worry about the benefits. The outsource agency Philippines takes care of it all.
Scalability
Depending on your current campaigns/projects, you could go from two dozen people working on SEO for a major project down to one person depending on the urgency and timeline. Plus, outsourcing agencies are extremely flexible and are there to cater to your deadlines. They also know how to stay on top of market altercations and stay away from popular misconceptions . They're constantly immersed in the digital market and are professionally trained to read legitimate trends.
Cost Prediction
Outsourcing SEO is a brilliant way to help track and stay on top of your spending. You'll never be hit with out-of-the-blue training or equipment costs. Price is as marked.
They Handle Everything…
I mentioned this earlier, but i'll mention it again, SEO isn't a learn once kind of skill. It's high maintenance and requires constant attention and flirtation.
Some of its ongoing optimisation activities include (but are most certainly not limited to):
Outsourcing SEO to an expert means they will examine your content and look for ways to maximise your ranking. This will astronomically improve your ROI.
Social Media 
Leaving SEO to an offshore expert can also be highly advantageous to your social media platforms. They can create and monitor targeted campaigns with right landing pages on your site. This will improve your quality score in places like Google AdWords and Facebook Ads.
Above everything else, outsourcing SEO to a rehearsed expert can bring freshness and vitalisation to your business. It's fair to say that each company has their own unique way of going about things, and this often pervades through its staff members. Whilst consistency is a great tool to attain, it can also be the cause of old and sometimes rancid ways of approach.
An outsider isn't schooled in your methodologies. They offer a different perspective and can provide a unique take on mainstream tasks.
At the end of the day, if SEO is a core part of your marketing strategy (and dare I say, it should be) for generating new leads and reeling in maximum ROI, outsourcing SEO to a professional makes the most sense. It's highly cost-effective and not to mention, it frees up invaluable time to focus on those core tasks you're specialised in.
–
Outsourced Quality Assured, Inc. is a leading IT outsourcing company that continues to dominate the IT BPO Philippines market. We offer high quality outsourced it services and provide a highly professional offshore staff for businesses worldwide. As one of the leading IT BPO Solutions expert today, our goal is to find and place exceptional remote staff who are sure to exceed your expectations.