Outsourcing Companies in the Philippines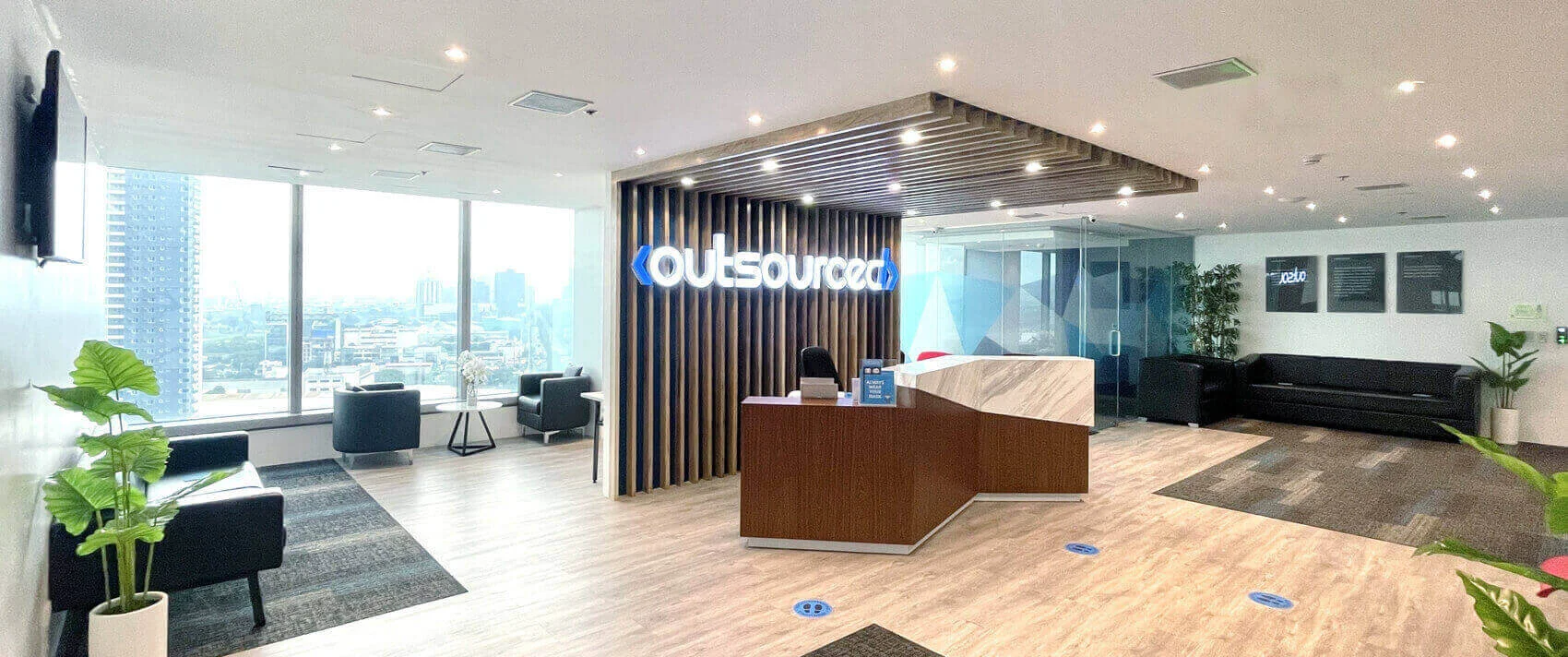 Are you looking for the best outsourcing companies in the Philippines? Outsourced is an award-winning, ISO certified and leading outsourcing company in the Philippines. We provide staff outsourcing services to a wide range of companies around the globe and in a variety of industries. 
When you team up with Outsourced, you can hire dedicated full-time offshore staff to build your own highly talented home-based or office-based team in the Philippines. With access to an extensive network of professionals, across a huge range of markets, growing and expanding your business just became a lot easier and much more affordable.
Save money by partnering with outsourcing companies 
The biggest reason for partnering with outsourcing companies is to save money. Whether you want to build an entire offshore team to manage a new market, supplement your in-house team or even manage an in-house department, outsourcing lets you do more with less. 
In a competitive environment where cost-cutting strategies are a priority, reducing your operating costs is essential. Outsourced is a reliable company, based in the Philippines, with a reputation for transparent pricing, no lock-in contracts, ethical staff treatment and a very high retention rate (more than 95%). With our business model, you can save up to 75% of the costs compared to hiring equivalent staff locally and is the reason why we are so successful.
Remote home-based or office-based staff?
Outsourced is one of only a few outsourcing companies that offer both home-based and office-based offshore staff. The obvious difference between these two models is that hiring home-based staff broadens the available talent pool because lots of professionals prefer to work from home to avoid a long commute in Manila, whereas office-based staff work at our state-of-the-art facility in Manila.
Adopting a home-based model is more suitable for small teams (1 to 10 staff) and they usually accept lower salaries. Office-based staff, however, have access to conference and meeting rooms that encourages collaboration with your in-house teams. They also have access to our high-speed internet and failover with improved ISO certified data security; office-based staff are suitable for larger teams (2 to 100 staff). We can help you decide which model works best for your situation and explain the models in more detail.  
Managed operations or dedicated offshore staff?
Some companies require managed operations and others prefer dedicated offshore staff. So what's the difference and which is best for your company? 
Our managed operations model means that we provide your home-based or office-based staff with all the employment services they need. This includes recruitment, HR, payroll, sick leave, holiday pay, performance management and labour compliance. If you opt for office-based staff, we also provide these same facilities, as well as high speed internet, IT support and other resources they need to fulfill their role with your company. They report to you every day and we manage their working environment.
On the other hand, our dedicated offshore staffing model means that your remote-based staff work during your business hours, operating as an extension to your in-house team. You select your new staff from a shortlist of candidates, based on your criteria, and they work either at home or in our facility. You have direct control of your dedicated offshore staff and dictate the systems and processes they should follow, whilst we manage their operations.
With more than 10 years' experience providing offshore staff to companies around the world, we know that we can help you save money, increase profitability and scale your business quickly. 
Outsourced is one of the leading outsourcing companies in the Philippines. Contact us today for more information.