RightSourcing: What's Right For Your Business?
Right sourcing (Rightsourcing) is about choosing the correct source to provide your required service. It's a fairly contemporary term that has surfaced due to the rise and relevance of outsourcing, and what it really boils down to, is one simple question,
'What is the right source for my business?'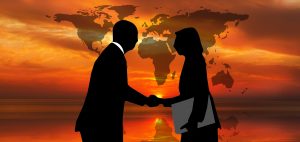 It asks companies to consider whether they are best served hiring in-house (insource) or contracting to a 3rd Party (Outsource).The concept of rightsourcing ensures that every core business component is delivering the maximum value to your organisation.
Points to be considered when making such a decision are:
Cost savings
Quality
Expediency
Flexibility
Business transformation
Business focuses.
Outsourcing to a BPO company is the efficient practice of re-shifting those non-core processes from internal employees to external professionals (which requires a thorough business process analysis). These are those mandatory activities that requires a specialised eye but do not need to be undertaken in-house. It is extremely cost-effective, however it does not cut on quality. In an ideal case, you should see a spike in business performance.
Although it may still seem like a relatively new concept in the business world, the truth is, the concept of outsourcing isn't all that revolutionary. Think about where your last car was manufactured, or what the label on your go-to sweater says. Just have a look at that coffee you're drinking. I can tell you now, those coffee beans weren't locally produced.
So, why is the concept of outsourcing so popular in 2017? Because more and more, companies are looking to scale and optimise the functionality of their businesses. And outsourcing, in many cases provides a regulated structure to the flow of your business.
How Does Outsourcing Deliver Value?
Think of it this way: if it is a task or process that is required of your business, however is quite timely, most likely, this is the sort of job that can be outsourced.
The decision should not be based on cost per hour alone, you should also consider quality of delivery. Every organisation/company needs to consider their unique business objectives and consider how outsourcing can benefit optimisation of internal processes. Ask yourself, what are the productivity benefits?
Even though your offshore staff cannot be in the office with you, they will report to you directly every business day, within your business hour. Essentially, they are an extension of your team. And with the benefits of advanced digital technology, they are just a click of a button away (phone/skype/email).
You're still in charge. The standards they work to are at your command – you tell them which systems and processes you would like them to follow.
How Do I Begin The Outsourcing Process?
Initiating the outsourcing process is simple. All you have to do is provide the BPO with a job description, detailing exactly what your requirements are and the rest will be done for you. The outsourcing company will then either provide you with one of their current staff members, or they will make a recruitment that adheres to your specific wants and needs.
So Where Does RightSourcing Come Into Play?
The fundamental question you need to ask yourself is simply, 'who will do the job better and more efficiently?' By breaking down the steps and understanding the biggest competencies as well as weaknesses of your in-house team, you will be able to effectively right source what provides you and your company better value.
–
Outsourced Quality Assured, Inc. is a leading IT outsource philippines company that continues to dominate the IT BPM industry market. We provide a dedicated offshore staff to handle any outsource task for businesses worldwide. As one of the top IT outsourced philippines experts today, our goal is to find and place exceptional remote workers who are sure to exceed your expectations. For more information on how to get started, contact us today.