Everything you need to know about an Employer of Record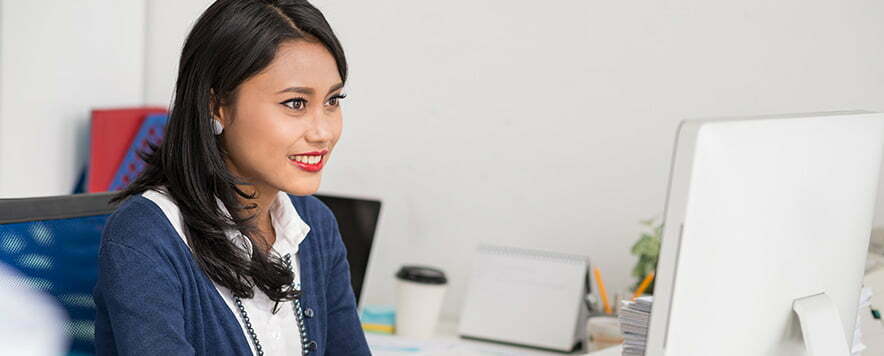 An Employer of Record in the Philippines puts a whole new spin on outsourcing. You already know that outsourcing to the Philippines can save you up to 70% of the cost when hiring locally. However, you still have all the responsibilities of an employer and the associated tax obligations that come with hiring in another country.
The solution is to hire your new employees using an Employer of Record (EOR) in the Philippines. It's ideal for small to medium size companies that don't have an HR department of any significant size. It's also perfect for start-ups that have a limited budget and few resources.
What is an Employer of Record in the Philippines?
An Employer of Record in the Philippines is a third party that hires and manages your new employees. This company manages all the recruitment processes and onboarding of your new staff, and in the case of Outsourced, provides all the resources they need to work full-time for your organisation.
Essentially, an EOR in the Philippines is the employer of your new staff. You can imagine how much time and effort is spent on administrative duties, for example, HR, payroll, sick leave and annual leave and how much you'll save by not being their formal employer. On top of all this, Outsourced provides a state-of-the-art facility in Manila where your dedicated, full-time employee works. We provide all the infrastructure, computers, software, IT help and fast internet service they require.
Even though Outsourced is the formal employer of your employees in the Philippines, as a leading EOR, we don't have any managerial or supervisory responsibilities. We just give your remote staff all the resources and support they need to fulfil their role with your company.
Benefits of an
EOR in the Philippines
There are three obvious benefits to engaging with an EOY in the Philippines, from reduced employee accountability and compliance monitoring to significant cost savings over both the long and short term.
Reduced employee accountability
Given that the EOR is the formal employer of your new employee, your company has few if any employee responsibilities. All of the duties concerning payroll, healthcare and insurance are performed by the EOR. Your responsibilities lie with managing and supervising their workload, which can easily be performed via phone, email, chat, Zoom or Skype.
Compliance monitoring
Labour and tax laws are complex in any country but trying to be compliant with a foreign country's equivalent starts to get very complicated, very quickly. This isn't your problem, however, because the EOR manages all this regulatory compliance for your company.
Cost savings
Engaging with an Employer of Record in the Philippines saves you a significant amount of time and money, otherwise spent on recruiting, hiring, onboarding and training new employees. You also save money because you don't have to provide all the infrastructure and admin needs of your employees.
How can an EOR help your company?
An EOR in the Philippines ensures that all legal, regulatory and tax requirements for your employees are completed and submitted as necessary. We also provide all the resources they need to work for your company. We comply with all regulations or agreements that cover workers' rights in the Philippines and provide your company with their employment contracts and any other required paperwork.
Why not contact us today for more information?