Three Reasons A Remote Project manager is good for business
May 4, 2020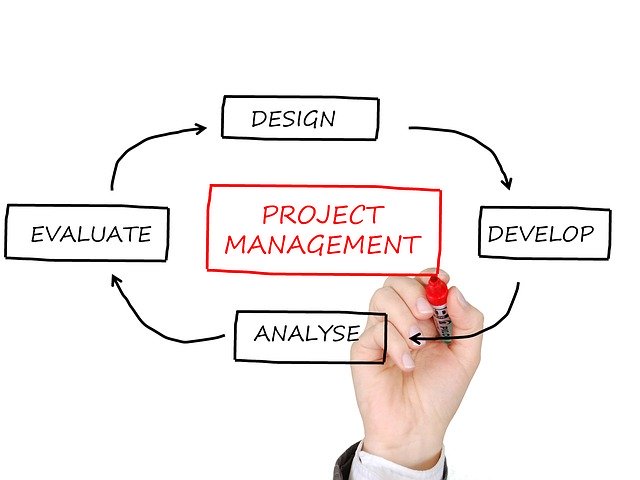 Whilst there aren't any one-size-fits all solutions for your business, hiring a remote project manager just might put you over the line. A limited budget and tight timelines can result in deadlines being missed and unhappy clients. So if you can't afford to employ an in-house project manager to oversee your projects or task one of your current employees with the job, what can you do?
An easy solution is to outsource this position, so let's take a look at three of the reasons why hiring a remote project manager might suit your current situation.
1.   

You are a small business with few employees
Start-ups and small companies don't have the resources to dedicate one staff member to the position of project manager. It's simply not a viable option. This means that there's no-one to manage and oversee your projects, so deadlines are missed and clients are let down. That's not to say that you aren't working flat out, it's just that you don't have anyone to spare, as they are all focusing on your other business responsibilities. A remote project manager can easily take on this essential role, helping your company to complete projects on time and within budget.
2.   

You have a limited budget
When your cashflow is restricted, it's often difficult to hire additional staff. There's the costs of the recruitment process, training, and inducting, as well as providing the infrastructure they need to do their job. On top of these expenses are the other financial obligations that come with maintaining an expanding workforce. When you hire a remote project manager however, you don't have any of these costs, because Outsourced does all of this for you. We find the right person for the role, interview them and hire them, and provide all the infrastructure they need. You simply oversee their work! This type of business model can save your company a significant amount of money, whilst still growing and expanding your business.
3.   

You don't want to hire permanent staff
Many businesses don't want the costs and the responsibility of hiring permanent employees when they only need them for a short period of time. You may have just one project that you can't get off the ground and want someone to manage the whole project from beginning to end. Once done, you don't need them again until the next project comes along. The ideal solution for this type of business model is a remote project manager, because you can hire them for as long or as short a period as you need. You can hire multiple project managers or just one. You can hire them for a set period of time or for just the life  of a project. Outsourcing employees means that you can leverage someone's experience only when you need it. Once these needs end, you aren't left trying to find work for a permanent employee.  
Hiring a remote project manager in the Philippines
Hiring a project manager from Outsourced means that you will have a highly qualified and experienced employee at a fraction of the cost of hiring someone yourself. We provide a range of project managers for a wide variety of roles, such as in construction, digital technology, portfolios, infrastructure and IT.
For more information on hiring a remote project manager, contact Outsourced today.