Outsourced Remote Typists
Remote Typing Services Philippines
Hiring a Remote Typist in the Philippines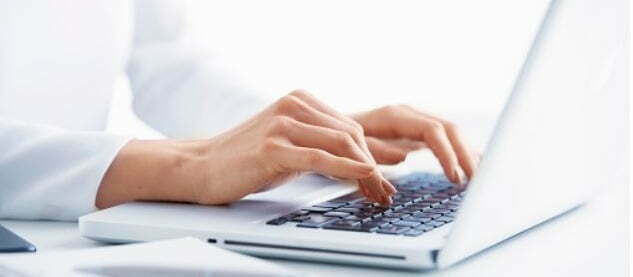 The role of a typist is fundamental to the vast majority of businesses, regardless of size, location or industry. Without someone to enter data, transcribe notes, draft documents, complete forms and a myriad other typing services, companies can become disorganised and inefficient.
Also known as word processor operators, a typist needs to have excellent typing skills, demonstrating both speed and accuracy. An experienced operator is able to work from handwritten, printed or typed documents, as well as audio files with some being able to transcribe shorthand notes.
A typist is also an administrative specialist who not only performs typing and word processing tasks, but also a range of other office and clerical duties. Their role is both flexible and varied and may involve the following duties:
– Transcribe information from hard copy or audio files to digital files.

– Draft, edit and proofread documents.

– Create, maintain and enter data into spreadsheets and databases.

– Collate and organise online documents.

– Prepare documents or reports for publication.

– Create presentations using data from spreadsheets and databases.

– Answer phone calls and emails.

– Respond to customer enquiries.
---
---
Skills and qualifications
A typist doesn't necessarily require any qualifications above a high school diploma. Many, however, have business or IT diplomas, as well as proven skills in customer service. A strong command of the English language is required (both written and spoken) and experience working as a typist, data entry clerk, word processing operator or similar roles.
– Fast and accurate typing.

– Use of data recorders, audio files and a range of office software.

– Ability to create and manage spreadsheets and data bases.

– Excellent attention to detail, proofreading and editing skills.

– Organisational skills and a sound ability to achieve deadlines.

– Friendly with good communication skills.

– Strong listening skills.

– Self-motivation and multitasking abilities.
Hiring a full-time, dedicated typist in the Philippines
As the leading provider of remote based typists in the Philippines, Outsourced provides your company with all the typing services you require. Whether that's one individual or a team of word processor operators, simply send us your criteria and we'll provide you with a shortlist of suitable candidates.
We manage all the recruitment, hiring and onboarding processes for your company, as well as providing all the resources they need to fulfill their role with your company. Working at our state-of-the-art facility in Manila, we manage all their day to day needs (HR, payroll, sick leave and holidays) and you manage their work load.
With contact via phone, email or video, you have direct control of your typist's work and can quickly integrate them with your in-house team.
Save money with Outsourcing to the Philippines
Outsourcing to the Philippines is a very cost effective strategy used by thousands of companies around the world. That's because you can save up to 75% of the costs of recruitment, hiring and onboarding when compared to hiring locally. With access to an extensive pool of talented professionals, Outsourced supplies you with the typing services you need to grow and expand your business, whilst minimising your operational costs.
For more information on hiring a remote Typist for your business or organisation in the Philippines, contact Outsourced today.