Offshore Hire Video Editors
Video Editing Outsourcing Philippines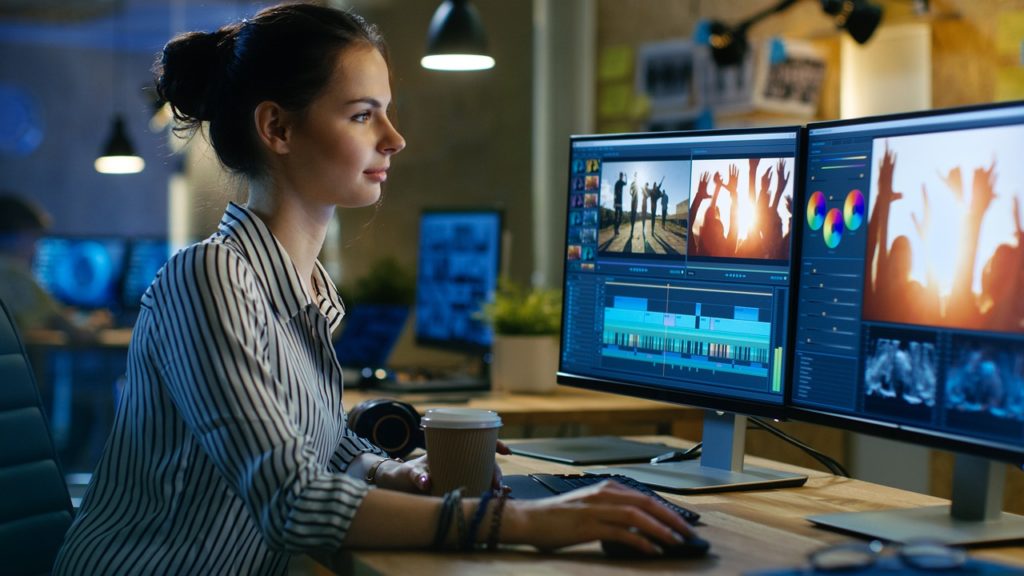 A video editor brings together raw footage, audio files and graphics to create a finished product suitable for publication. Also known as a video content editor, film editor or video content creator, the video editor plays a key role in the post-production process. Essentially, the quality of the finished product relies on their skills and creativity.
Video editors use software to convert film footage into finished videos. With the rise and popularity of YouTube, TikTok, and Instagram, there are more companies using videos for promotion.
They are often employed by television companies, post production studios or large corporations to promote their brand, create in-house training videos or short video/film products for their clients. If you are looking to hire a video editor in the Philippines, look no further than Outsourced.
---
---
Video editor outsourcing
A video editor may work on television programmes, music videos, feature films, commercials or corporate training videos. They work closely with the creative director and marketing team to produce videos or films, using both live action, special effects and animations.
They collaborate with other professionals to match sound, voices and music to the script, cutting and rearranging scenes to select the best shots for the finished product. The role of a video/film editor requires exceptional editing skills because they must not only engage the viewers for the length of the video or film but must also bring to life the director's vision.
That's because directors will often shoot a scene from a variety of angles, but it's the video content creator who selects which of these angles is included in the final product. This must match the directors vision for the product.
Their role can include any of the following tasks:
Assembling raw footage, sounds, voices, music and special effects.

Ensuring that all these elements match both the script and the director's vision.

Synchronising all these elements to create a final product.

Splicing, cutting and rearranging scenes.

Correcting errors in lighting or colouring in the raw footage.
Skills required by a video content editor
A video content editor is a very creative person who has a keen eye for detail and is passionate about working with videos and films. They have no difficulty concentrating for long periods of time and possess patience, self-motivation, commitment and dedication to their work. They also work well under pressure and take pride in achieving deadlines.
At Outsourced we have experience hiring professional video editors, video animators and motion graphics designers.
Qualifications for a video content creator
A video content creator will usually have a HND, degree or postgraduate degree in film and television studies, media production or film and media. They will also have extensive experience working as a video/film editor, specifically in videography and post-production.
Leading provider of video/film editors in the Philippines
Outsourcing to the Philippines is a very cost-effective strategy that an increasing number of companies are using to grow and expand their business. At Outsourced, we are the leading provider of video/film editors in the Philippines and have helped thousands of businesses to create their own offshore post-production teams.
We manage the entire recruitment and onboarding processes for your company. Your new video editor works locally from our state-of-the-art facility in the Philippines and we provide all the resources, infrastructure, IT equipment and software they need to fulfill their role for your company. This is a proven strategy that saves your company both time and money.
For more information on hiring a remote Video Editor for your business or organisation in the Philippines, contact Outsourced today.