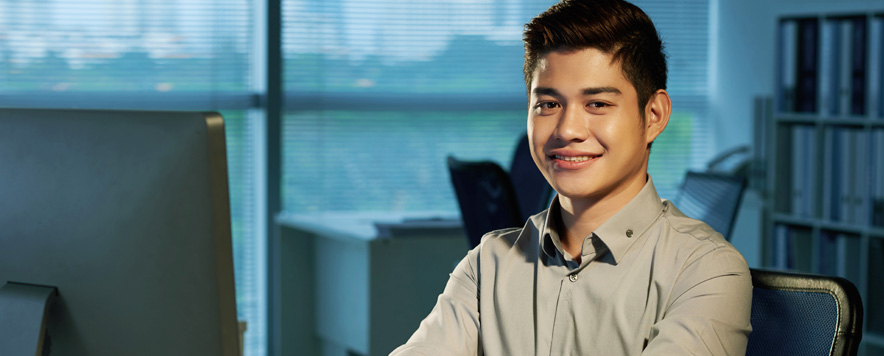 Does your company need a motivated team member to manage the training commitments of your company? Do you want to drive innovation and help your staff grow and learn within a supportive and welcoming environment? An offshore LMS Administrator can fulfill all these needs and many more for your company.
Operating as a dedicated team member, an LMS Administrator takes responsibility for the operational performance of your LMS. Working remotely, they liaise with your technical support and program manager to help your employees learn the skills they need to perform at a high level. They also ensure that your company meets all training related compliance requirements.
Working with minimal supervision, but still managed by your company, your LMS Administrator is the primary point of contact for all training at your company. They create, manage and deliver training courses under your direction, based on the learning or training requirements within your industry.
Outsourced LMS Administrators adhere to all company policies and industry best practices, and are responsible for the day to day operation of your LMS. They assist staff to access these learning resources and troubleshoot any access issues. As you can imagine, employing an LMS Administrator helps to take your business to the next level.
At Outsourced, we help you to hire an experienced LMS Administrator who dedicates their time to your company. This reduces your financial commitment when hiring full time staff, cuts your operating costs and frees up your time to refocus on your core business goals.
To hire an LMS Administrator today, contact Outsourced now.
Hire Dedicated Offshore LMS Administrators and save up to 75% compared to hiring locally.
Happy client testimonials

Extension of our company
"We have been so happy with the people they have brought on board we have decide to expand the operation. This is testament to the flexibility and determination of the Outsourced team who have been more like an extension of our company rather than a 3rd party."

Incredibly helpful
"Outsourced have been an enormous support and very patient as we progress down the outsourcing path. They have integrated perfectly into our team and with all interactions with Outsourced staff we have found them to be incredibly helpful and accommodating."

High quality
"I want to stress that we have greatly appreciated the services of Outsourced, the service has been exemplary and the work high quality; the staff have been a pleasure to work with. We would like to retain an ongoing relationship with Outsourced."