Hire Offshore Behavioral Health Technicians
Outsourced Behavioral Health Technicians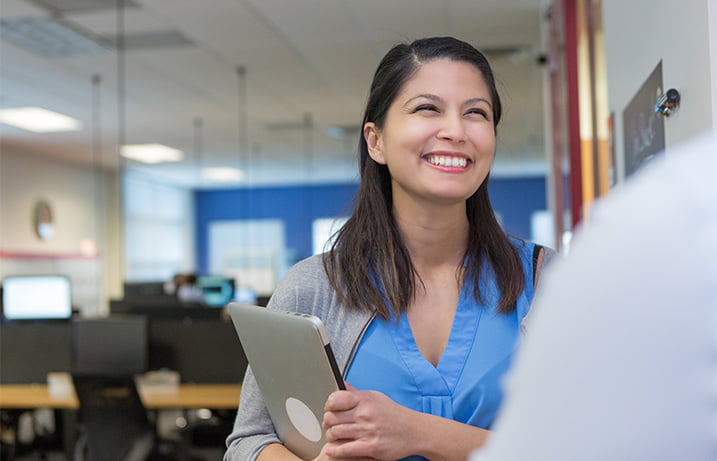 A Behavioral Health Technician (BHT) provides support to patients with mental health conditions and developmental disabilities. They assist in treatment plans, monitor behavior, and help patients develop necessary skills for daily living. Their role is crucial in facilitating recovery and improving quality of life.
Hiring a Behavioral Health Technician is crucial for businesses in the healthcare sector. These professionals provide indispensable care to individuals with mental health illnesses or developmental disorders, enhancing patient life quality.
---
Hire Dedicated Offshore Behavioral Health Technicians and save up to 75% compared to hiring locally
Contact us to learn about our transparent fixed monthly rates with no long-term contracts.
---
Competent behavioral health technicians bring vital skills like compassion, keen observation, and calmness under stress, meeting individual needs and contributing significantly to team efforts.
Why Outsource Behavioral Health Technicians To The Philippines?
Outsourcing Behavioral Health Technicians offshore offers multiple benefits. It reduces staffing costs, streamlines work processes, and enhances productivity. It also improves revenue cycle management, secures patient data, and aids in maintaining a professional staff. However, it's crucial to ensure cultural alignment for effective patient care and seamless collaboration.
Benefits Of Hiring Offshore Behavioral Health Technicians in the Philippines
Engaging full-time remote Behavioral Health Technicians from the Philippines can significantly enhance healthcare efficiency and patient care quality. These professionals are well-versed in modern health technologies, which ensures smooth running of healthcare processes.
Their expertise also contributes to efficient service management, reducing operational delays and improving the overall quality of patient interaction and care. One of the key advantages is the provision of round-the-clock support due to the time difference, ensuring uninterrupted care for patients.
Moreover, Filipino behavioral health technicians are known for their cultural sensitivity. This not only fosters better communication but also leads to improved patient satisfaction by providing personalized and culturally sensitive care.
Build a remote Behavioral Health Technician team in the Philippines with Outsourced
Outsourced, a leading offshore staffing company in the Philippines, can assist you in hiring top-notch remote Behavioral Health Technicians by leveraging the local talent pool's healthcare expertise. These professionals you hire will then work with you directly from one of our remote offices in the Philippines.
You can start with hiring an individual Behavioral Health Technician via Outsourced, then expand to a team as your business needs grow and evolve, offering flexibility and scalability.
Our offshore Behavioral Health Technicians can fill various roles, including:
Patient Support Specialist: Assisting patients with their healthcare needs.
Mental Health Assistant: Providing support to individuals with mental health issues.
Case Manager: Overseeing patient's case management.
Counselor Assistant: Aiding in counseling sessions.
Therapy Coordinator: Organizing and scheduling therapy sessions.
Contact Outsourced Today
Contact Outsourced today to start building your team of offshore Behavioral Health Technicians. Click here to learn how to get started and elevate your healthcare services.