Remote Clinical Research Coordinators
Clinical Data Outsourcing Philippines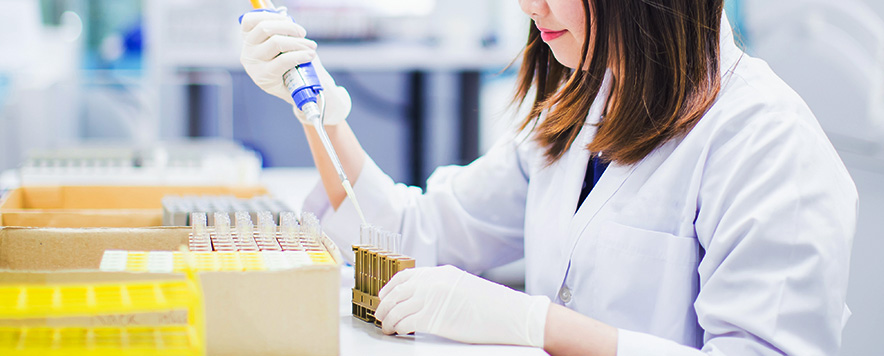 If your company is involved in drug trials or medical research in the Philippines, you will appreciate the need for a remote clinical research coordinator to manage all aspects of your studies. Also called a clinical trial coordinator, these senior employees play an integral role in many different types medical research.
A clinical research coordinator ensures that every trial complies with federal, regional and company regulations and adheres to the study's guidelines. They develop recruitment strategies, screen participants for eligibility, and liaise with both participants and other study teams throughout the trial. A remote clinical research coordinator typically works under the direction of the Principal Investigator of the study, supporting, facilitating and organising the activities of the trail on a daily basis.
A clinical trial coordinator in the Philippines is a high level role that requires at least a bachelor's degree in microbiology, medical technology, public health or other relevant qualification. It also requires a significant amount of experience, as well as a master's degree in some instances. Other essential team members may include a clinical data coordinator and a clinical care coordinator.
---
---
A clinical data coordinator deals with clinical information or data. Their role includes the handling, storing and organising all of the study's data, including patient records and the results of each trial. Expertise with a range of database systems, medical coding and quality control are skills that are required by a remote clinical data coordinator. They often have a statistical background, so data management is a large part of their daily work. A clinical data coordinator is able to not only optimise data collection methods but educate other members of the study team to improve the quality of data. They also provide data to the researchers for further analysis.
A remote clinical care coordinator in a research setting documents participants' medical histories and symptoms, sets up patient care plans, explains the study to participants, and collaborates with other team members. They are often a registered nurse with experience working in medical research.
Advantages of hiring remote clinical research coordinators
The biggest benefit of hiring remote staff for your clinical trials is that it reduces your overall costs. That's because Outsourced takes care of the recruitment process and presents you with a short list of candidates, based on your specific criteria. Once you have made your selection, Outsourced hires these professionals and on-boards them for your company. They work locally from Outsourced, and we provide all the infrastructure and resources they need to fulfill their role within your trial.
Your company leverages the expertise of these employees, whilst avoiding the costs and responsibilities of hiring in-house staff for your trial. It's a very astute strategy that helps research companies hire a clinical trial coordinator, clinical data coordinator or a clinical care coordinator for their trial, whilst saving as much money as possible for their research study.
Remote clinical research coordinators can play a crucial role in your organization by offering their expertise and skills in various areas. Here's how they contribute:
Completing study start-up documentation: They handle the necessary paperwork for initiating studies.
Assigning roles to team members: They ensure proper data access and task distribution.
Delivering high-quality trial execution: They collaborate with internal and external teams to manage and conduct trials effectively.
Administering questionnaires and collecting data: They interact with participants, explaining study objectives and gathering necessary information.
Reviewing and organizing clinical care documentation: They maintain and manage relevant documents and data.
In essence, remote clinical research coordinators streamline research processes, ensuring accuracy, efficiency, and quality in clinical studies.
Hiring skilled remote clinical research coordinators in the Philippines
Hiring remote clinical research coordinators in the Philippines is a strategic move for organizations seeking to streamline their clinical trials. With their strong educational background in health-related fields and excellent English proficiency, Filipino professionals can effectively manage trial protocols, participant matters, and data management.
Their familiarity with Western culture eases communication, ensuring smooth collaboration with international research teams. They're also known for their dedication and work ethic, which are crucial in time-sensitive research settings.
The Philippines' robust technology infrastructure supports efficient remote work, allowing coordinators to handle tasks like patient recruitment, data collection, and report preparation seamlessly. Furthermore, they can often work flexible hours due to the time zone difference, providing round-the-clock support for ongoing trials.
Additionally, Filipinos' reputation for empathy and compassion enhances patient engagement, a critical aspect of successful clinical trials. Therefore, hiring remote clinical research coordinators from the Philippines can significantly enhance the efficiency and effectiveness of clinical trials.
Hire Top Clinical Research Coordinators in the Philippines with Outsourced
Outsourced provides top notch offshore staffing services for hiring remote clinical research coordinators in the Philippines. We offer access to a pool of skilled professionals with experience in clinical research, facilitating the process of finding and hiring the right talent.
With Outsourced, you can efficiently meet your staffing needs while ensuring high-quality service delivery in clinical research coordination.
For more information on hiring a clinical research coordinator, clinical data coordinator or a clinical care coordinator for your next medical trial in the Philippines, contact Outsourced today.