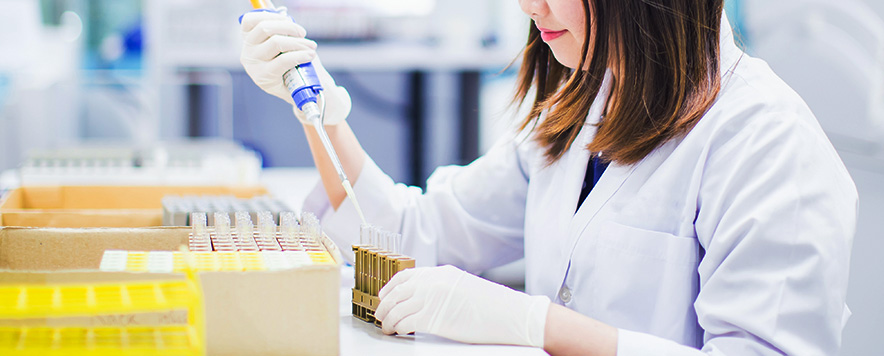 If your company is involved in drug trials or medical research in the Philippines, you will appreciate the need for a remote clinical research coordinator to manage all aspects of your studies. Also called a clinical trial coordinator, these senior employees play an integral role in many different types medical research.
A clinical research coordinator ensures that every trial complies with federal, regional and company regulations and adheres to the study's guidelines. They develop recruitment strategies, screen participants for eligibility, and liaise with both participants and other study teams throughout the trial. A remote clinical research coordinator typically works under the direction of the Principal Investigator of the study, supporting, facilitating and organising the activities of the trail on a daily basis.
A clinical trial coordinator in the Philippines is a high level role that requires at least a bachelor's degree in microbiology, medical technology, public health or other relevant qualification. It also requires a significant amount of experience, as well as a master's degree in some instances. Other essential team members may include a clinical data coordinator and a clinical care coordinator.
---
---
A clinical data coordinator deals with clinical information or data. Their role includes the handling, storing and organising all of the study's data, including patient records and the results of each trial. Expertise with a range of database systems, medical coding and quality control are skills that are required by a remote clinical data coordinator. They often have a statistical background, so data management is a large part of their daily work. A clinical data coordinator is able to not only optimise data collection methods but educate other members of the study team to improve the quality of data. They also provide data to the researchers for further analysis.
A remote clinical care coordinator in a research setting documents participants' medical histories and symptoms, sets up patient care plans, explains the study to participants, and collaborates with other team members. They are often a registered nurse with experience working in medical research.
The biggest benefit of hiring remote staff for your clinical trials is that it reduces your overall costs. That's because Outsourced takes care of the recruitment process and presents you with a short list of candidates, based on your specific criteria. Once you have made your selection, Outsourced hires these professionals and on-boards them for your company. They work locally from Outsourced, and we provide all the infrastructure and resources they need to fulfill their role within your trial.
Your company leverages the expertise of these employees, whilst avoiding the costs and responsibilities of hiring in-house staff for your trial. It's a very astute strategy that helps research companies hire a clinical trial coordinator, clinical data coordinator or a clinical care coordinator for their trial, whilst saving as much money as possible for their research study.
For more information on hiring a clinical research coordinator, clinical data coordinator or a clinical care coordinator for your next medical trial in the Philippines, contact Outsourced today.
Hire Dedicated Offshore Clinical Research Coordinators and save up to 75% compared to hiring locally.
Happy client testimonials

Extension of our company
"We have been so happy with the people they have brought on board we have decide to expand the operation. This is testament to the flexibility and determination of the Outsourced team who have been more like an extension of our company rather than a 3rd party."

Incredibly helpful
"Outsourced have been an enormous support and very patient as we progress down the outsourcing path. They have integrated perfectly into our team and with all interactions with Outsourced staff we have found them to be incredibly helpful and accommodating."

High quality
"I want to stress that we have greatly appreciated the services of Outsourced, the service has been exemplary and the work high quality; the staff have been a pleasure to work with. We would like to retain an ongoing relationship with Outsourced."