Outsourced Health Services Administrators
Health Services Administration Outsourcing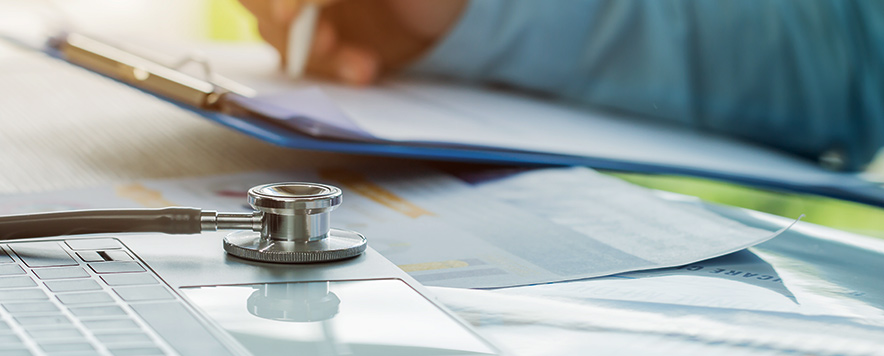 If you manage a hospital, medical or community health centre, aged care complex or other healthcare facility in the Philippines, a remote health services administrator will become an invaluable member of your staff. Working behind the scenes, a health services administrator manages all the business aspects of a healthcare facility, ensuring that operations run smoothly and efficiently.
Depending on your company's requirements, when you hire an offshore health services administrator their role will involve planning, directing and coordinating medical, surgical and health related services. Essentially, a remote health services administrator can manage and develop the healthcare operations of your facility, as well as its policies. They may manage an entire hospital, specific department or clinic, even a medical practice or nursing home. In addition, when you outsource the role of a health services administrator to the Philippines many of these professionals will have clinical experience as registered nurses or nurse managers, bringing a wealth of practical experience to the role.
They will also possess a bachelor's degree in a suitable field, whether that's in health services administration, business, nursing, health management, public health or other suitable qualification. Many will also have more advanced degrees, such as a Masters or post-doctorates in a relevant field. In addition, your remote health services administrator will possess the following skillset:
Ability to identify, analyse and solve problems.

Excellent planning, organisational and decision-making skills.

High level communication and interpersonal skills.

Project management and leadership skills.

Excellent budget management skills.

Expansive industry knowledge.

Critical thinking and ethical judgement.

Time management.

Extensive quality assurance management skills.
---
---
Outsourced has a long history of helping companies outsource health services administrator roles in the Philippines, helping these companies to save both time and money in the short and long term. That's because Outsourced manages the entire recruitment program for your company, sending you a short list of suitable candidates, based on your criteria. We also hire your new offshore health services administrator and take them through the onboarding process.
Located locally at Outsourced, we also provide all the resources and technology your full time remote health services administrator needs to fulfill their role at your healthcare facility. As you can appreciate, the benefits of offshoring health services administrators in the Philippines are numerous. These benefits include accessing an extensive pool of talented professionals in the Philippines and minimising your recruitment, onboarding and management costs.
Offshoring your new dedicated health services administrator in the Philippines ensures that your new employee has all the abilities required to become an integral member of your healthcare management team. These abilities include the following:
Conducting quality assurance reviews to identify compliance with policies, procedures and business processes.

Creating policies and procedures to maximise the effectiveness of healthcare programs.

Establish, review and assess operating procedures to improve the efficiency of multiple healthcare areas, departments or facilities.

Optimise staff productivity without increasing costs or staffing levels.

Ensure that all relevant standards are monitored to ensure accreditation is maintained.

Recommend strategies to improve operational efficiency.
Your dedicated offshore health services administrator will quickly become an invaluable member of your healthcare team.
For more information on hiring a remote health services administrator in the Philippines for your company, contact Outsourced today.