Hire An Offshore Analyst and Programmer
Outsource Analysts and Programmers in the Philippines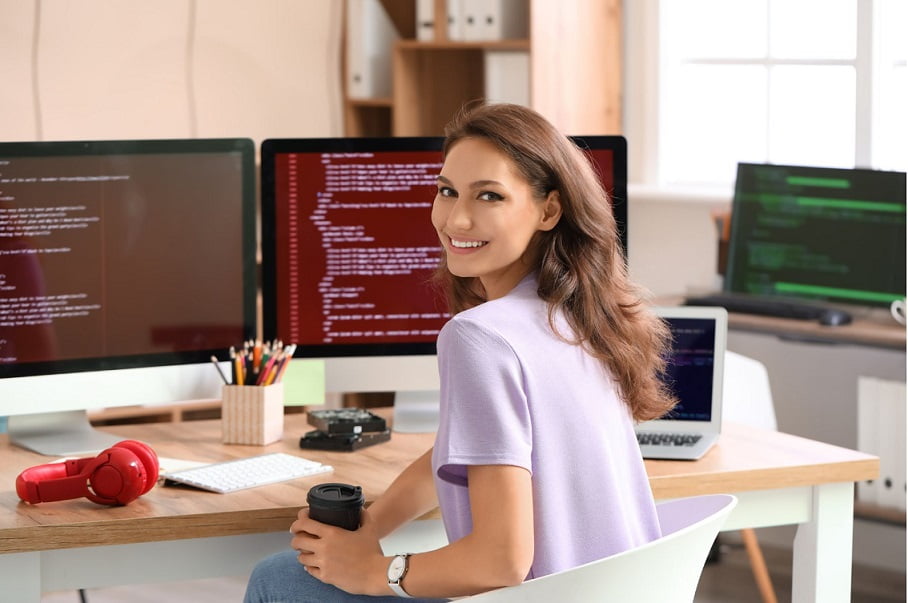 An Analyst studies business processes, identifies areas for improvement, and designs solutions to optimize performance. They use data to inform their decisions and often work with stakeholders to implement changes. A Programmer, on the other hand, writes and tests code for software applications and systems, turning the Analyst's solutions into functional programs.
Competent Analysts and Programmers are essential for businesses to stay competitive. Analysts identify inefficiencies and devise solutions, driving business growth and profitability. They fill the need for continuous process improvement.
---
Hire Dedicated Offshore Analysts and Programmers and save up to 75% compared to hiring locally
Contact us to learn about our transparent fixed monthly rates with no long term contracts.
---
Meanwhile, programmers translate these solutions into functional software, meeting the demand for automation, data management, and digital services. Together, they innovate, optimize operations, and enhance customer experiences.
Why Outsource Analysts and Programmers In The Philippines?
Outsourcing analysts and programmers offshore can expedite project timelines, quickly scale operations, and allow businesses to concentrate on key strategic areas. It also provides the elasticity to handle varying work demands. Choosing the right outsourcing provider is crucial as they can connect your business with the top 1% of talent, ensuring high-quality output and mitigating offshore engagement risks.
Benefits Of Hiring Offshore Analyst and Programmers in the Philippines
The Philippines' dynamic tech scene offers numerous advantages for hiring full-time remote Analysts and Programmers.
Coding Excellence: Filipino programmers are known for their strong coding skills, adhering to global standards, ensuring clean, efficient, and maintainable code.
Application Development: They excel in building innovative applications and programs, with a knack for understanding client requirements and translating them into functional solutions.
Tech Savvy: Keeping up-to-date with the latest technological trends, they can help businesses stay ahead of the curve and remain competitive.
Website Development: Their expertise in creating robust, responsive, and user-friendly websites enhances online presence and customer engagement, driving business growth.
Build a Remote Analyst and Programmer Team in the Philippines with Outsourced
Outsourced, an ISO accredited staffing provider, aids in hiring top-notch Analysts and Programmers in the Philippines. We streamline the hiring process, ensuring you get highly skilled, dedicated tech professionals for your team.
You can begin by hiring an individual analyst or programmer through Outsourced, then scale up to a full team as your business needs evolve and your operations expand.
Our offshore Analysts and Programmers from the Philippines are versatile, capable of filling numerous roles to meet your business needs:
Software Developer
Systems Analyst
Database Administrator
Network Architect
IT Project Manager
Quality Assurance Analyst
Web Developer
Data Scientist
Tech Support Specialist
IT Consultant
Contact Outsourced Today
Eager to hire dedicated full-time offshore Analysts and Programmers in the Philippines with Outsourced? Start your offshore staffing journey with us today. Click here to initiate the process. We're excited to collaborate with you on this venture!