Hire An Android Developer in the Philippines
Android Development Outsourcing Services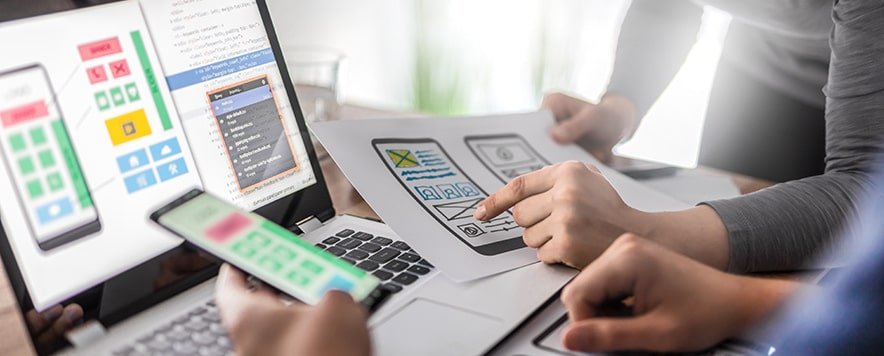 An Android developer designs and builds applications for devices that run the Android operating system. They work with programming languages like Java and Kotlin, ensure optimal performance, fix bugs, and improve user experience, all while keeping up-to-date with the latest Android updates and technologies.
Hiring an Android developer is very important for businesses aiming to reach a vast mobile audience. They create custom apps tailored to your business needs, enhancing customer engagement and driving growth.
---
Hire Dedicated Offshore Android Developers and save up to 75% compared to hiring locally
Contact us to learn about our transparent fixed monthly rates with no long term contracts.
---
The expertise of competent Android developers can fill gaps in mobile strategy, user experience design, and technical execution, ultimately contributing to your digital transformation journey.
Why Outsource Android Developers To The Philippines?
Outsourcing Android developers offshore can significantly boost productivity and minimize risks. It's not only a cost-effective measure but also offers benefits like tax savings, and faster app development.
However, you need to partner with the right outsourcing provider who can access to the top 1% of talent in the Philippines, guaranteeing high-quality professional service and timely project delivery.
Benefits Of Hiring Offshore Swift Developers in the Philippines
Hiring full-time remote Android developers from the Philippines can significantly enhance your business's mobile presence and customer engagement.
Expertise in Coding: Filipino developers are proficient in Android development languages like Kotlin and Java, ensuring robust and error-free code.
Seamless App Development: They specialize in creating seamless, intuitive, and efficient applications, enhancing user engagement and satisfaction.
Up-to-date with Trends: As tech enthusiasts, they stay abreast of the latest Android updates and trends, integrating them into your app for a competitive edge.
Superior User Experience: Their understanding of global user preferences and behaviors allows them to design apps with superior user experience, driving user retention and loyalty.
Building a Remote Android Developer Team in the Philippines with Outsourced
At Outsourced, we streamline the process of hiring top-notch Android developers in the Philippines. We ensure you connect with highly-skilled and dedicated remote professionals who can deliver innovative, user-centric mobile applications to propel your business growth.
You can begin by hiring an individual Android developer with us, and then scale up to a full team as your business needs grow. We adapt to your evolving requirements.
Our offshore Android developers can fill a variety of roles to cater to your specific needs:
Android App Developer: Building innovative, user-friendly apps.
System Analyst: Evaluating and improving system performance.
Quality Assurance Engineer: Ensuring the application's quality and functionality.
Technical Lead: Overseeing the development process and mentoring the team.
Project Manager: Managing resources, timelines, and deliverables.
Contact Outsourced Today
Ready to build your full-time, remote staff dream team? Contact Outsourced today. Click here to learn how to get started with hiring top-tier offshore Android developers in the Philippines.