Hire Communications Programmers in the Philippines
Communications Programming Outsourcing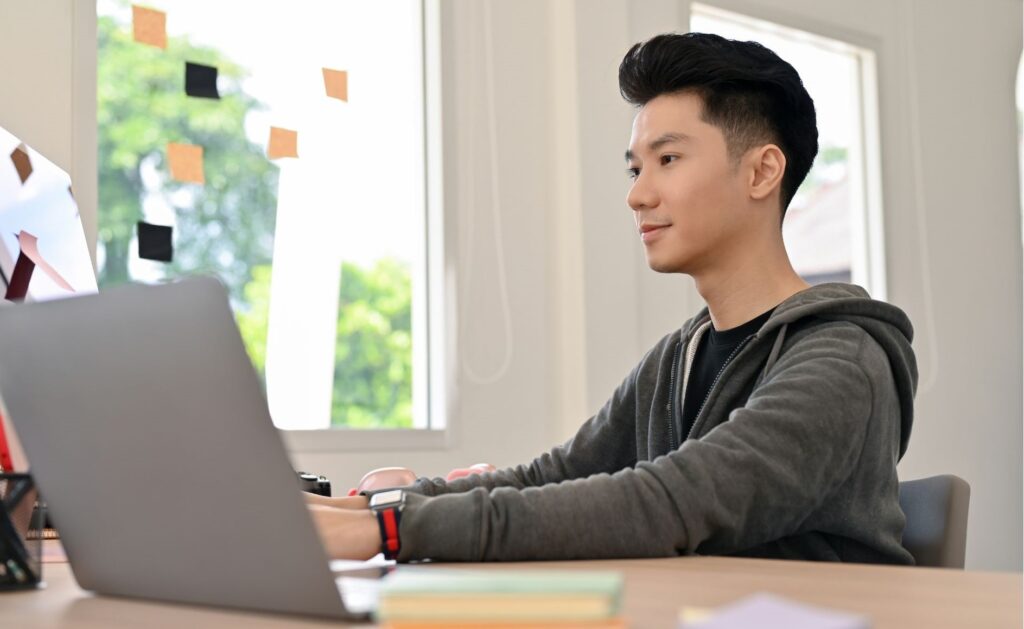 A Communications Programmer designs, codes, tests, and debugs programs for data communication applications. They ensure efficient data transmission between systems, troubleshoot issues, and often work on network protocols. Their role is crucial in maintaining seamless digital communications in today's interconnected world.
Hiring a Communications Programmer is very helpful for businesses in this digital age. They ensure smooth data transmission and error-free coding, enhancing overall system efficiency and reliability.
---
Hire Dedicated Offshore Communications Programmers and save up to 75% compared to hiring locally
Contact us to learn about our transparent fixed monthly rates with no long term contracts.
---
The expertise of skilled communications programmers helps translate complex technical requirements into actionable solutions. This, in turn, bridges the gap between business needs and technical capabilities, which is key to successful digital transformations.
Why Outsource Communications Programmers To The Philippines?
Outsourcing communications programmers offshore enhances business efficiency, allowing your core team to focus on strategic initiatives. It's a cost-effective method that ensures quicker market delivery. However, the key to success lies in collaborating with the right outsourcing provider who can tap into the top-tier talent, ensuring high-quality and innovative work that provides a competitive edge for your business.
Benefits Of Hiring Offshore Communications Programmers in the Philippines
Hiring full-time remote Communications Programmers from the Philippines offers unique advantages tailored to the tech industry.
Cultural Compatibility: Filipino professionals are known for their excellent English proficiency and high adaptability to Western work cultures, ensuring smooth collaboration.
Diverse Expertise: The Philippines has a robust IT education system, producing programmers with varied specializations and fresh, innovative perspectives.
24/7 Productivity: The time difference can result in round-the-clock operations, accelerating project timelines.
High Retention Rates: Filipinos value long-term employment, which can lead to lower turnover rates and consistent team synergy.
Resilience: Known for their resilience, Filipino workers can maintain productivity even in challenging situations, like the current pandemic.
Build a Remote Communications Programmer Tam in the Philippines with Outsourced
Outsourced provides top-notch Communications Programmers in the Philippines. We offer customized recruitment, access to experienced offshore professionals, smooth communication, and full support in a state-of-the-art work environment.
With Outsourced, start by hiring an individual Communications Programmer, then scale up to a full team as your business needs expand and your company experiences growth.
Our offshore Communications Programmers can fill a variety of roles, including:
Network Systems Analyst: Analyzing and improving communication networks.
Software Developer: Creating communications software.
Systems Engineer: Designing and implementing communications systems.
IT Project Manager: Overseeing communications technology projects.
Cybersecurity Specialist: Protecting communication data and systems.
Contact Outsourced Today
Contact Outsourced today to kickstart your communications programming journey. Click here to learn how to get started with our expert services.