Hire A Front End Developer
Front End Development Outsourcing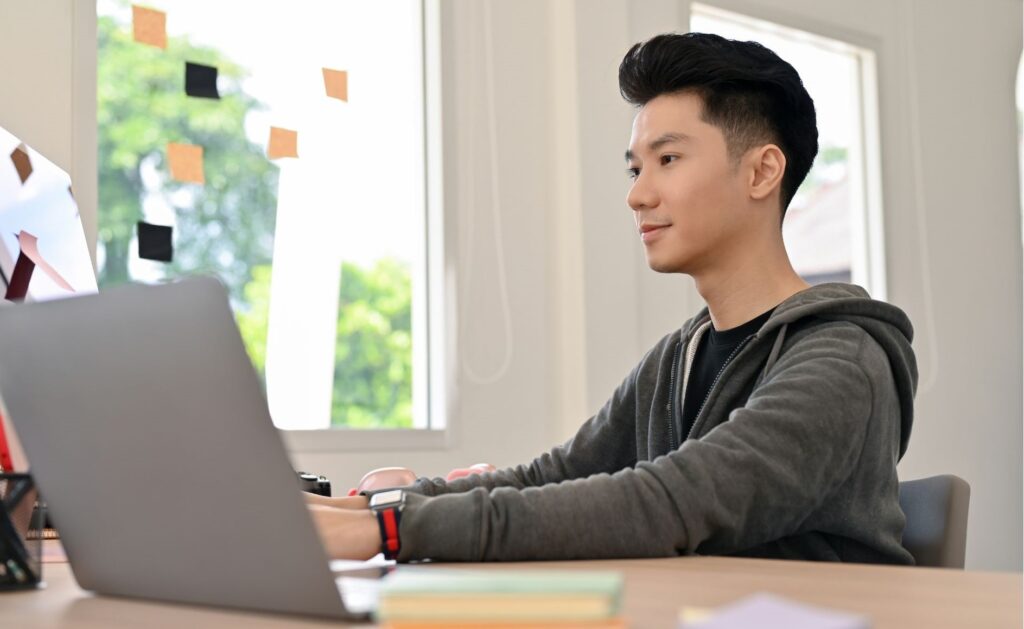 A Front End Developer designs and builds the visual elements of a website or application. They use coding languages like HTML, CSS, and JavaScript to create user-friendly, interactive webpages, ensuring optimal performance across various devices and browsers.
Hiring front end developers is essential for any business aiming to establish a strong digital presence. They create user-friendly, aesthetically pleasing websites or apps that enhance user experience and engagement.
---
Hire Dedicated Front End Developers and save up to 75% compared to hiring locally
Contact us to learn about our transparent fixed monthly rates with no long term contracts.
---
Their expertise of front end web development professionals ensures optimal functionality across various devices and browsers, heightening customer satisfaction. This role is crucial in driving business growth, improving brand image, and delivering a seamless digital interface that meets the evolving needs of today's tech-savvy consumers.
Why Outsource Frontend Development Offshore?
Outsourcing Front End Developers offshore offers cost-effectiveness, access to a wider talent pool, and round-the-clock operations due to time zone differences. It enables businesses to focus on core operations while benefiting from global expertise.
Offshore developers bring diverse perspectives, fostering innovation, and ensuring the product appeals to a broader audience.
Benefits of Hiring Remote Dedicated Front End Developers To The Philippines?
Hiring full-time remote Front End Developers in the Philippines brings significant technical advantages to any company wanting to level up their web development and online presence:
Proficient in coding: Filipino developers are known for their strong coding skills, ensuring robust and error-free websites.
Building responsive and mobile-friendly sites: They excel in creating sites that work seamlessly across various devices, enhancing accessibility.
Adapting to modern trends: With a knack for staying updated with the latest web development trends, they incorporate modern design elements, contributing to a site's aesthetic and functional appeal.
Enhancing user experience: Their focus on user experience ensures websites are not only visually appealing but also easy to navigate, leading to improved user engagement.
Technological edge: Giving your developers access to the latest tools and technologies allows them to implement innovative solutions, giving businesses a competitive edge.
Build a remote Front End Developer team in the Philippines with Outsourced
Outsourced can streamline the process of hiring top-notch front end developers in the Philippines. We leverage our extensive network and recruitment expertise to identify and engage skilled developers, ensuring you get access to high-quality talent proficient in delivering cutting-edge web solutions.
With Outsourced, you can begin by hiring a single front end developer and then expand to a full team as your business needs grow and evolve over time. However, if you want to work with just one remote developer for a long period of time, that is totally fine.
Our offshore front-end developers can fill a wide range of roles, offering their skills to various sectors. They can be hired for:
Web Development Agencies
E-commerce Platforms
Digital Marketing Firms
Tech Startups
Software Development Companies
Design Studios
Media and Entertainment Companies
Educational Technology Firms
Financial Institutions
Non-profit Organizations
Contact Outsourced Today
Contact Outsourced today to take the first step towards hiring your offshore front-end developer. Click here to learn how to get started on this exciting journey.