Hire Angular Developers
Angular Development Outsourcing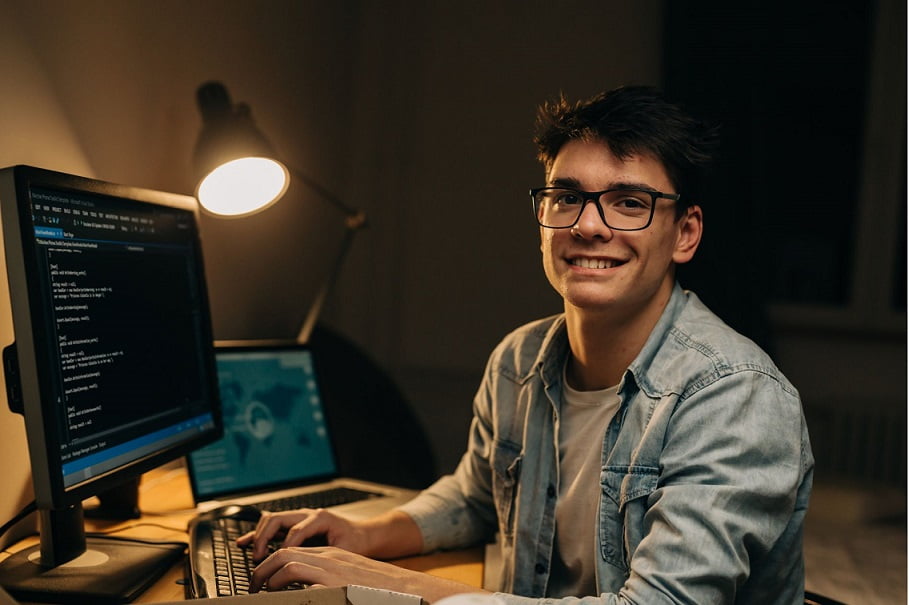 An Angular developer specializes in building web applications using the Angular framework. They create dynamic and interactive user interfaces, implement data binding, handle routing, and integrate APIs. They are proficient in HTML, CSS, JavaScript, and have a deep understanding of Angular concepts and best practices.
Hiring an Angular developer is crucial for businesses looking to build modern and scalable web applications. With their expertise in the Angular framework, they can create robust and responsive user interfaces, improve the overall user experience, and enhance the performance of the application.
---
Hire Dedicated Offshore Angular Developers and save up to 75% compared to hiring locally
Contact us to learn about our transparent fixed monthly rates with no long term contracts.
---
Angular developers also bring in-depth knowledge of web development best practices, ensuring code efficiency, maintainability, and scalability. Their skills help businesses stay competitive in the digital landscape and meet their customers' evolving needs.
Why Outsource Angular Developers To The Philippines?
Outsourcing Angular developers offshore offers cost-effective solutions while accessing a diverse range of expertise. It allows businesses to focus on core tasks, leveraging the skills and capabilities of experienced professionals. Companies can stay competitive by accessing advanced technologies and innovative ideas while managing costs.
When outsourcing to the Philippines, it is crucial to hire the right outsourcing provider that has access to the top 1% of talent. This ensures that businesses can benefit from the expertise and skills of highly skilled professionals. Hiring top-tier talent allows for enhanced quality of work, increased efficiency, and innovative problem-solving.
Benefits Of Hiring Offshore Angular Developers in the Philippines
Hiring full-time remote Angular developers in the Philippines offers numerous advantages for businesses. These professionals excel in coding and building exceptional web applications, while also staying updated with technological advancements. Their impact includes enhancing web infrastructure, boosting security measures, and optimizing the use of Angular framework.
The benefits can be summarized as follows:
Expertise in Angular: Remote developers in the Philippines possess extensive knowledge and experience in Angular, enabling them to create robust and scalable applications.
Timely project delivery: Full-time remote developers ensure consistent progress on projects, meeting deadlines and delivering high-quality work.
Technological trend awareness: Remote developers stay up-to-date with the latest trends and advancements in Angular, ensuring the use of cutting-edge practices in web development.
Enhanced web infrastructure: By leveraging their skills and expertise, remote developers contribute to the development of efficient and optimized web infrastructures.
Strengthened security measures: Remote developers prioritize data protection and system security, implementing best practices to enhance the security of web applications.
Optimal utilization of Angular framework: With their proficiency in Angular, remote developers maximize the potential of the framework, leveraging its features to build efficient and high-quality web applications.
Build a Remote Angular Developer Team in the Philippines with Outsourced
Outsourced is a leading offshore staffing company that assists you in hiring the best remote Angular developers in the Philippines. They offer access to a pool of talented professionals on an hourly, part-time, project, or full-time contract basis.
With Outsourced, you have the flexibility to start by hiring an individual remote Angular developer and then scale your team as your business needs evolve and grow. (Source: outsourced.ph)
Our offshore Angular developers are skilled professionals who can fill various roles and positions in your organization. They can contribute in the following capacities:
Angular Front-end Developer
Angular UI/UX Developer
Angular Full Stack Developer
Angular Software Engineer
Angular Web Application Developer
Contact Outsourced Today
If you are ready to hire the best remote Angular developers in the Philippines, don't hesitate to contact Outsourced today. Click here to learn more about how to get started and find the perfect talent for your team.