Hire AWS Developers
AWS Development Outsourcing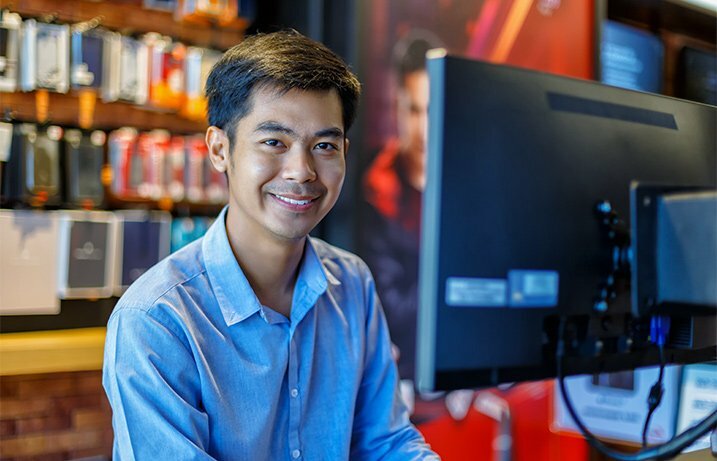 An AWS (Amazon Web Services) Developer designs, deploys, and maintains applications on the AWS platform. They leverage AWS cloud services to ensure scalability, security, and reliability while optimizing performance and managing costs. Their expertise includes handling AWS tools, SDKs, and APIs.
Hiring an AWS Developer is crucial for businesses seeking to effectively use cloud technology. They design and maintain scalable, secure architectures that can handle growth and traffic spikes.
---
Hire Dedicated AWS Developers and save up to 75% compared to hiring locally
Contact us to learn about our transparent fixed monthly rates with no long term contracts.
---
AWS Developers not only deploy web applications but also provide growth-driven suggestions and manage updates. Their expertise in optimizing, securing, and managing costs of the cloud infrastructure fulfills key business needs.
Why Outsource AWS Developers To The Philippines?
Outsourcing AWS Designers offshore can provide agility to address customer needs, de-risk initiatives, and deliver value efficiently. It allows businesses to standardize and automate infrastructure management, freeing up limited resources.
Outsourcing also enables real-time collaboration and streamlining of operations. However, the success of this strategy hinges on partnering with a provider who has access to the top 1% of talent, ensuring high-quality cloud solutions.
Benefits Of Hiring Offshore AWS Developers in the Philippines
The Philippines offers a rich pool of AWS Developers who excel in cloud management and process development.
Cloud Expertise: Filipino AWS Developers are well-versed in building, deploying, and managing applications on the AWS platform. They provide robust solutions for data storage, access, and security.

Process Efficiency: These professionals streamline processes, automate repetitive tasks, and enhance operational efficiency with their advanced knowledge of AWS services and tools.

Innovation and Adaptability: They keep abreast of the latest cloud technologies and trends, ensuring innovative solutions that align with business goals.

24/7 Support: Given the time difference, businesses can benefit from round-the-clock service and support, ensuring continuity and swift problem resolution.

Compliance Management: They understand the legal and regulatory requirements of various industries and ensure that all cloud activities comply with these standards.
Build a Remote AWS Developer team in the Philippines with Outsourced
Outsourced aids in hiring top-notch AWS developers in the Philippines, leveraging industry expertise and a vast talent network. Our offshore staffing services ensure you secure qualified, certified professionals for effective cloud solutions.
Starting with an individual AWS developer is a viable strategy, allowing you to scale up to a team as your business needs evolve and growth demands. This approach provides flexibility and scalability in line with your business trajectory.
Our offshore AWS developers are versatile and can fill a variety of roles, including:
AWS Solution Architect
AWS DevOps Engineer
AWS Software Developer
AWS Data Engineer
AWS Security Specialist
AWS SysOps Administrator
AWS Certified Big Data Specialist
AWS Networking Specialist
Contact Outsourced Today
Contact Outsourced today to secure top-tier AWS talent for your business. Click here to learn how to get started on this transformative journey towards cloud excellence.