Hire A Data Engineer
Outsource Data Engineering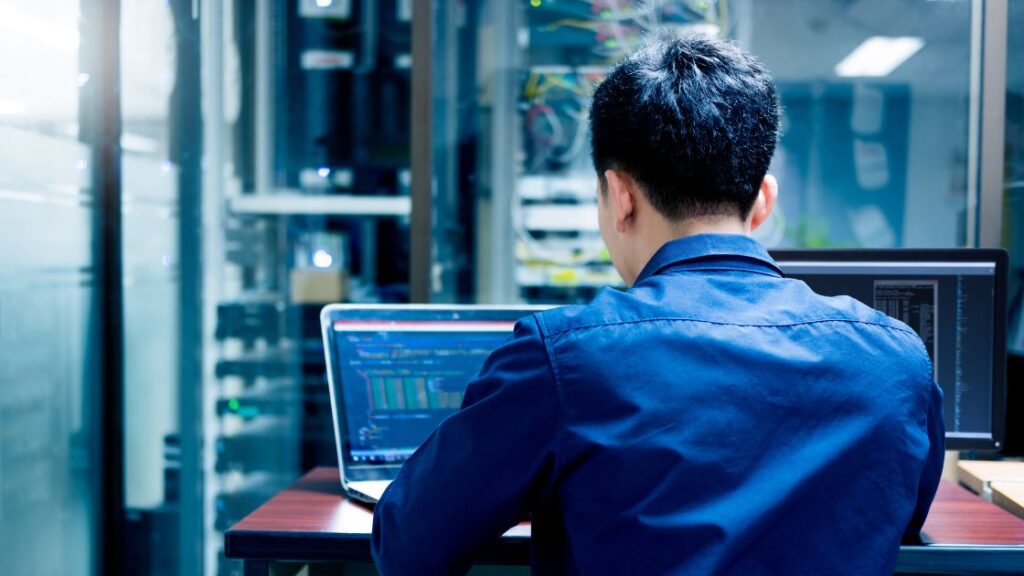 A Data Engineer designs, builds, and manages the data infrastructure. They develop the architecture that helps analyze and process data in the way the company needs it. Their work ensures that data is accurately gathered, stored, and accessible for data analysts and scientists to perform their tasks.
Data Engineers are critical in today's data-intensive business landscape. They design and manage robust data infrastructure, ensuring data accuracy and availability. This enables businesses to harness vast amounts of data for strategic decision-making, predictive analysis, and trend forecasting.
---
Hire Dedicated Offshore Data Engineers and save up to 75% compared to hiring locally
Contact us to learn about our transparent fixed monthly rates with no long term contracts.
---
By hiring a Data Engineer, companies can optimize data usage, streamline operations, enhance customer understanding, and ultimately, drive business growth and competitive advantage.
Why Outsource Data Engineers To The Philippines?
Outsourcing Data Engineers offshore allows businesses to gain round-the-clock service due to differing time zones, ensuring continuous software development. Moreover, it promotes higher team commitment and performance through collaborative work with diverse professionals. It also enables businesses to swiftly scale services as needed, enhancing flexibility and profitability.
Benefits Of Hiring Offshore Data Engineers in the Philippines
Hiring full-time remote Data Engineers in the Philippines has distinct advantages, particularly in enhancing IT frameworks and ensuring data privacy.
Advanced Expertise: Filipino Data Engineers possess solid knowledge of star schema, SQL Tuning, OLAP, and Big Data technologies. Their expertise helps in designing robust data infrastructure.

Data Privacy Assurance: They are adept at implementing strong data management principles that ensure data privacy and security.

Technological Trends: With their finger on the pulse of the latest IT trends, they can keep businesses technologically competitive.

Enhanced IT Framework: Their skills contribute to the enhancement of the overall IT framework, driving growth, efficiencies, and automation.

Cost-Effective: Hiring these professionals can be a cost-effective solution as it often comes with lower overheads compared to on-site employees while still providing high-quality work.
Build a remote Data Engineer team in the Philippines with Outsourced
Outsourced is your reliable partner in hiring top-notch data engineers from the Philippines, tailored to meet your unique business requirements. Whether you're a start-up or an established company, we offer the flexibility to begin with a single data engineer. As your business expands and your needs grow, you can seamlessly scale up to a full team.
Our offshore data engineers are adept in a wide range of industries:
E-commerce: They excel in managing large volumes of customer and transaction data, aiding in effective decision-making.

Healthcare: They handle sensitive patient data ensuring compliance, thus enhancing healthcare delivery.

Financial Services: Skilled in processing complex financial data and analytics, they help in risk assessment and financial planning.

Technology Firms: Our engineers are proficient in designing and managing robust IT infrastructures, driving productivity and efficiency.

Retail: They specialize in optimizing inventory management through data insights, thereby improving profitability and customer satisfaction.
Contact Outsourced Today
Ready to transform your business with expert data engineers? Contact Outsourced today. Click here to learn how to get started on this exciting journey.