Offshore Quality Analysts
Offshore Quality Analysts Philippines
Hiring a remote Quality Analyst or Quality Coordinator in the Philippines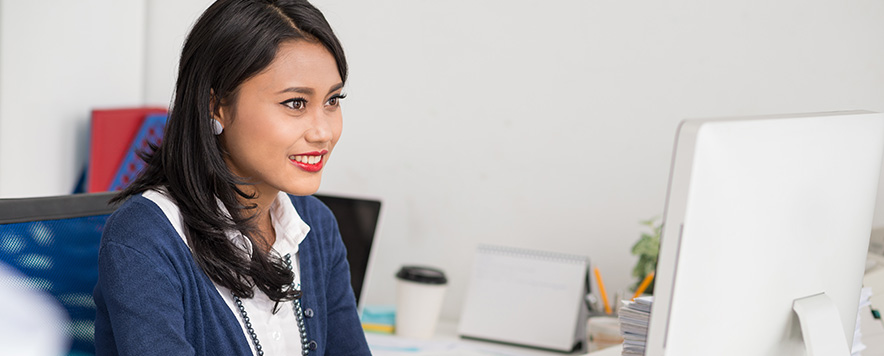 A remote Quality Analyst (also known as a QA Analyst) ensures that new software and other IT solutions work as required, ensuring that they are fit for purpose and ready to be handed over to the client. Given that every software development company prioritises quality and functionality, it's crucial that flaws or bugs are identified prior to implementation.
That's where a highly qualified and experienced QA Analyst is invaluable to a software development project. Once identified, any problems are reported back to the development team to be fixed. This cycle is repeated until the software is ready for release to the client.
In essence, a Quality Analyst ensures the usability and functionality of new or updated software. This also includes whether the software is easy to use and suitable for the target market, as well as any suggestions for improvements.
---
---
Their role can include any of the following tasks:
Develop and execute test plans to identify flaws and defects in software.

Manage software beta test programs.

Assess functionality, performance, reliability and quality of the software.

Report defects and flaws to the development team.

Ensure that all quality requirements are met.

Collect and analyse statistical data.

Ensure ongoing compliance with industry regulatory requirements.
Where do Quality Analysts work?
Quality Analysts clearly work for software development companies but are also in great demand by other industries as well. That's because identifying and repairing software bugs is vital to any industry that relies heavily on software. These industries include the insurance industry, engineering, aerospace, travel, communications and computer design companies.
Education and skills required
Quality Analysts require strong IT skills and a meticulous approach to their work. Attention to detail is paramount, as is the ability to apply logic and identify the strengths and weaknesses in software programs. Creativity and the ability to think in the abstract, as well as a thorough knowledge of JavaScript, HTML, Scrum, Python, Java and SQL. A degree in computer science or related field is also essential.
What is a Quality Coordinator?
Often confused with a Quality Analyst, a Quality Coordinator actually performs a very similar job, but in the manufacturing industry. Essentially, a Quality Coordinator ensures that when products leave the factory they are fit for purpose. They ensure the quality of the raw materials and then inspect the products at multiple steps in the production process, ensuring that they comply with all regulatory, contractual and policy requirements.
Outsourced – Providers of Quality Analysts and Quality Coordinators
Outsourced are the leading providers of offshore QA Analysts and Quality Coordinators in the Philippines. Hiring offshore workers is an extremely cost-effective strategy that has become very popular over the past few years. That's because we manage the entire recruitment and onboarding processes for your company. We also provide all the infrastructure and IT resources they need to fulfill their role within your company.
Your new remote QA Analyst or Quality Coordinator works full-time at our state-of-the-art facility in the Philippines, reporting to a designated supervisor in your company on a regular basis. Outsourcing is a proven strategy that saves your company a significant amount of time and money, whilst allowing you to expand and grow your business quickly.
For more information on hiring a remote Quality Analyst or Quality Coordinator for your business or organisation in the Philippines, contact Outsourced today.