Hire Offshore IT Managers
IT Management Outsourcing Philippines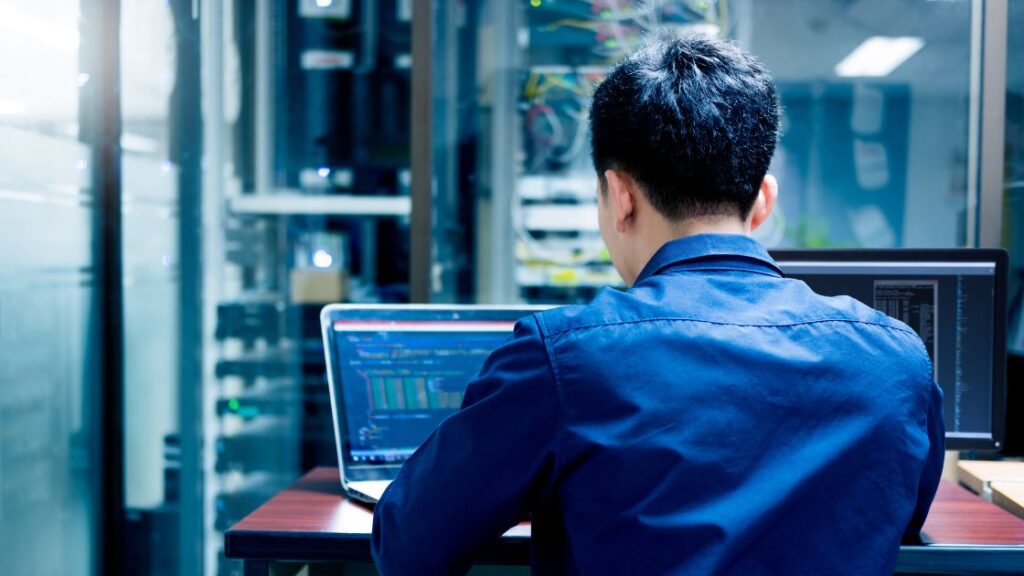 An IT Manager oversees the planning, implementation, and maintenance of an organization's computer systems and networks. They manage a team of IT professionals, ensure the security of data and systems, troubleshoot technical issues, and collaborate with other departments to align technology with business goals.
Hiring an IT Manager is crucial for businesses as they play a pivotal role in ensuring smooth technology operations. They provide strategic guidance, optimize IT infrastructure, and implement security measures to protect sensitive data.
---
Hire Dedicated Offshore IT Managers and save up to 75% compared to hiring locally
Contact us to learn about our transparent fixed monthly rates with no long term contracts.
---
An IT Manager bridges the gap between technology and business objectives, ensuring that technology aligns with the company's goals, enhances productivity, improves efficiency, and enables innovation.
Why Outsource IT Managers To The Philippines?
Outsourcing IT Managers offshore offers numerous benefits, including increased scalability, improved disaster recovery, access to subject matter experts, and lower costs. It allows businesses to focus on core tasks while routine IT operations are handled efficiently. However, it is crucial to work with an outsourcing provider that has access to the top 1% of talent in the country to ensure exceptional expertise and quality service delivery.
Benefits Of Hiring Offshore IT Managers in the Philippines
Hiring full-time remote IT Managers in the Philippines offers industry-specific benefits that impact various aspects of the information technology industry. Here are some key advantages:
Access to a highly skilled and talented pool of IT professionals.
Expertise in specific technologies, such as cloud computing, cybersecurity, and software development.
Knowledge of industry best practices and the ability to implement them effectively.
Flexibility in scaling IT operations based on business needs.
Efficient management of IT infrastructure, systems, and networks.
Timely resolution of technical issues and proactive maintenance.
Collaboration with cross-functional teams to align technology with business goals.
Implementation of robust security measures to protect sensitive data.
Embracing innovative technologies and driving digital transformation initiatives.
These benefits contribute to a streamlined IT environment, improved productivity, enhanced security, and the ability to stay ahead in the dynamic landscape of the information technology industry.
Build a Remote IT Manager team in the Philippines with Outsourced
At Outsourced, we have access to the top 1% of IT talent in the Philippines. We can help you hire the best IT managers who possess the expertise and skills your business needs.
We understand that every business has unique needs. This is why we can help you start by hiring an individual IT manager and then scale up to a team as your business grows and requirements expand.
Our offshore IT manager can fill various roles and responsibilities within your organization. Here are some examples:
Strategic planning and execution of IT initiatives
Project management and coordination
Infrastructure design and implementation
Network management and security
Team leadership and mentoring
Vendor management and contract negotiations
Budgeting and resource allocation
Contact Outsourced Today
Ready to hire the best IT managers in the Philippines and enhance your business capabilities? Contact Outsourced today and let us guide you through the process. Click here to learn more about how to get started.