Outsourced Rust Developers
Offshore Rust Developers Philippines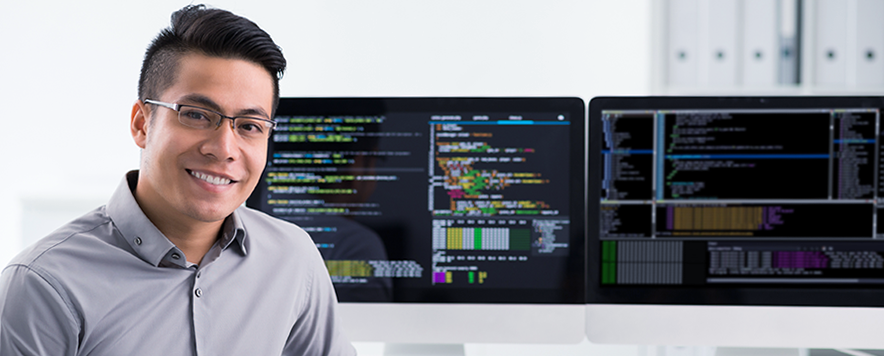 Rust is a new systems programming language, intended as an alternative to C, C++, and Go. Rust developers focus on computer programming tasks using the Rust programming language. The focus of a Rust developer is coding and development for projects such as web browsers, operating systems, server and systems software, and blockchain projects.
Responsibilities vary though typically Rust engineers work to ensure the safety and security of the software or systems that they develop and test and debug them as part of the development process. Rust aims to provide memory safety but does this without employing garbage collection and reference counting is optional.
Rust has been voted the "most loved programming language" in the Stack Overflow Developer Survey every year since 2016.
At Outsourced we have experience hiring professional Rust developers in the Philippines who have experience using Rust for writing robust, production quality code and tests.
---
---
If you are looking for the best Rust Developers for hire in the Philippines , then look no further than Outsourced. With Outsourced you can hire a full time dedicated remote home-based Rust engineer or an office-based Rust development team.
We have experience hiring various offshore Rust developer roles such as:
Senior C++/Rust Engineer
Senior Backend Developer (Rust, Web API design, SQL)
C++ Developer (Rust, Typescript/Node.js)
Embedded Software Engineer (C, C++, RTOS)
If you are looking to hire a Rust developer in the Philippines, Outsourced has vast experience hiring the best Rust Engineers for our international clients. Your offshore staff will be 100% dedicated to you and report to you daily either from home or one of our advanced offices in Manila, Philippines.
With offshore Rust developers in the Philippines you can save up to 75% compared to hiring locally. Your remote Rust engineers will have the skills and experience you need, whether you need to hire a Rust specialist or just a developer with some Rust development experience we can build you a quality team of talented remote engineers.
Whatever you need done, Outsourced will hire the best Rust programmers in the Philippines for your requirements. To learn more about our process and hire a talented Rust developer simply contact us.