Hire Software Designers
Software Development Outsourcing Philippines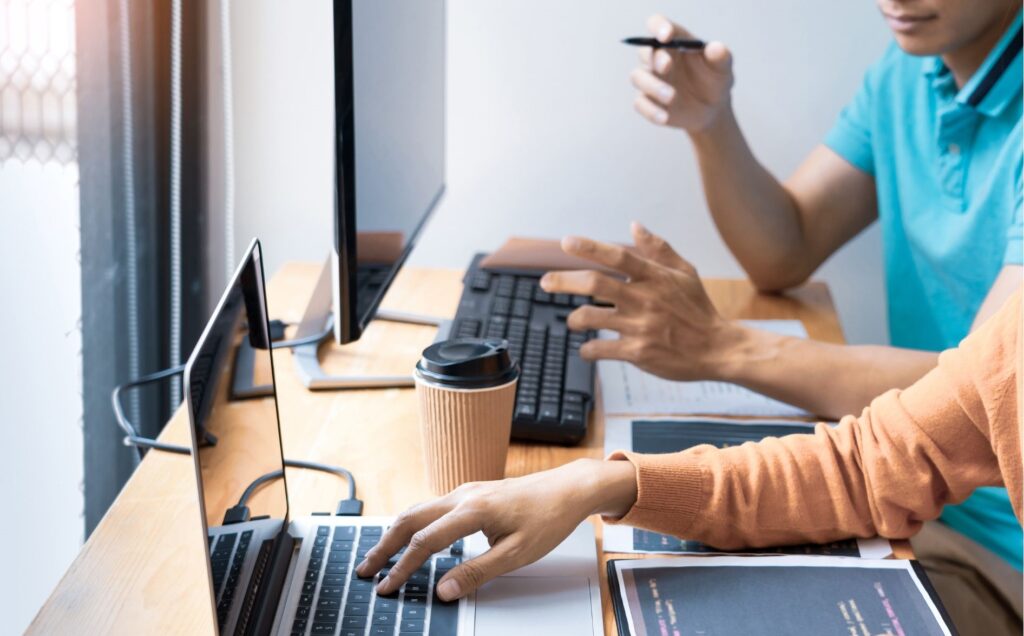 A software designer conceptualizes and designs software applications. They create the user interface, write code, test the software for bugs, and make updates as necessary. Their work bridges the gap between user needs and technological capabilities.
Hiring software designers is crucial for businesses to translate their needs into functional software. They create user-friendly interfaces, write efficient codes, and troubleshoot issues, ensuring seamless digital operations. 
---
Hire Dedicated Offshore Software Designers and save up to 75% compared to hiring locally
Contact us to learn about our transparent fixed monthly rates with no long term contracts.
---
Software designers help businesses stay competitive, improve customer experience, and streamline processes through tailored, reliable, and innovative software solutions.
Why Outsource Software Designers To The Philippines?
Outsourcing Software Designers offshore can expedite project delivery, reduce development risks, and provide access to specialized skill sets. It enables businesses to scale with flexibility according to their needs. However, aligning with a reputable outsourcing provider is crucial to ensure access to the top 1% of talent in the country for quality assurance.
Benefits Of Hiring Offshore Software Designers in the Philippines
Hiring full-time remote Software Designers in the Philippines offers unique benefits that enhance software development processes and output.
Filipino professionals often share a Western work culture, which makes collaboration smoother.
The high level of English proficiency in the Philippines ensures clear communication, which reduces misunderstandings in project specifications.
The time difference can be leveraged for round-the-clock operations, ensuring continuous progress on projects.
Filipino Software Designers are known for their adaptability to new technologies and methodologies, which increases efficiency.
Build a Remote Software Designer team in the Philippines with Outsourced
Outsourced ensures you hire the best Filipino software designers by meticulously vetting candidates for specialized skills, adaptability, and proficiency in English, elevating your software development process.
Starting with an individual software designer is a wise move. As your business needs evolve and growth necessitates, you can scale up to hiring a full team later on.
Our offshore software designers in the Philippines are versatile and can fill various roles including:
User Interface (UI) Designer
User Experience (UX) Designer
Front-end Developer
Back-end Developer
Full-stack Developer
Mobile App Developer
Game Developer
Quality Assurance Tester
Contact Outsourced Today
Ready to elevate your software development? Contact Outsourced today. Click here to learn how to get started and unlock your business's potential with top-tier software designers.