Outsourced Market Research Analysts
Outsource Market Research Philippines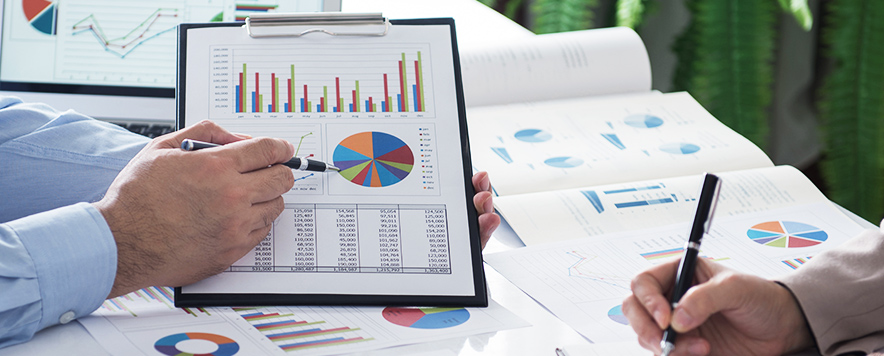 Are you considering hiring a remote market research analyst in the Philippines for your business? Also called a market researcher or research analyst, a market research analyst helps your company identify the products or services people want to purchase in the Philippines and the prices they are willing to pay. They can also develop new advertising strategies to target specific consumers and determine the best location for a new store.
With this type of information it's easy to see that your company can gain interesting insights into your existing target audience and even broaden your customer base. Ultimately, you can open up fresh markets in new areas, resulting is higher sales and greater revenue for your company.
When you hire a market research analyst for your company, you gain an expert in data collection and data analysis. Someone who can help your company engage with your customers by using specialised market research. More specifically, a research analyst in the Philippines can perform the following tasks:
Develop and evaluate different methods to collect data, such as surveys, opinion polls, questionnaires and focus groups.

Collect data on competitors and current market conditions.

Interpret the collected data, creating charts, graphs and other visual aids that they use to explain consumer patterns and preferences to senior management.

Advice senior management on advertising strategies to reach target markets.

Research new markets and trends to help predict how products and services will be received by consumers.

Monitor and forecast both marketing and sales trends.
A market researcher in the Philippines focuses on research, data analysis and the interpretation of this data. They will not only be able to tell you how many consumers like a particular product or service, but they can tell you why they prefer it. This information can help your busines grow and expand into new marketplaces.
---
---
Market researchers not only need high level analytical and research skills, but they also need excellent communication and interpersonal skills. Critical thinking is also a requirement, as well as attention to detail and good problem solving skills. The ability to use their research to develop targeted advertising campaigns is essential, as is being able to explain complex data to senior management, sales and marketing teams.
Outsourced can help your company hire a market research analyst in the Philippines. We will manage the entire recruitment process for your company, presenting you with a shortlist of candidates based on your criteria. Once you have made your selection, we will also manage the onboarding process for your company. Your new full-time remote market research analyst can work locally from Outsourced, where we will provide all the resources and infrastructure they need to fulfill their role with your company. As you can imagine, this approach saves your company a significant amount of time and money and has become a very popular strategy in the Philippines.
If you are in the market to hire a market research analyst for your business, Outsourced has the experience and the contacts to make this happen very quickly.
For more information on hiring a remote market research analyst for your business or organisation in the Philippines, contact Outsourced today.