Hire An Operations Research Analyst
Remote Operations Research Analysts Philippines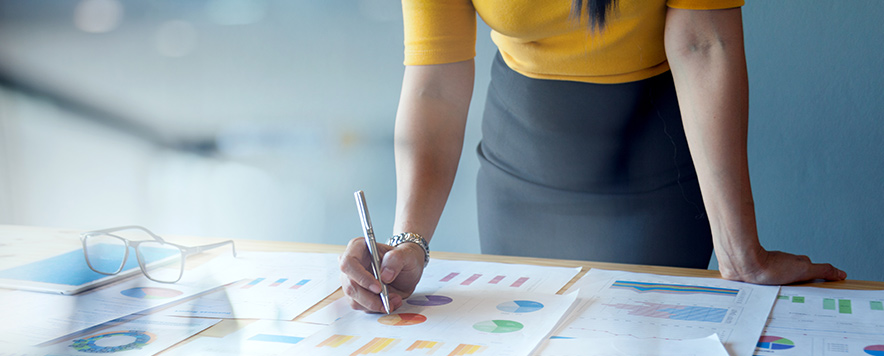 A remote operations research analyst in the Philippines helps companies to investigate complex issues, identify and solve problems and make better strategic business decisions. This person will become a key component of your company's ongoing success and will help drive your company forward. Their roles can encompass a variety of tasks, but essentially, their position involves identifying and solving complicated problems using advanced mathematical expertise.
When you hire an offshore operations research analyst in the Philippines they provide the insights your company needs to make decisions at the next level. They work in a wide variety of areas, including business, healthcare, logistics, urban planning, supply chain management and resource planning. Offshoring the role of an operations research analyst gives your company the ability to allocate resources, schedule production lines and set prices with confidence.
A fulltime dedicated remote operations research analyst outsourced to the Philippines can use sophisticated databases and statistical software to model and analyse current and future events or processes and evaluate the results of various strategies. They are able to breakdown these events or processes and analyse the effect that specific changes will have on the outcomes.
For example, postal services use operations research analysts to analyse changes in their distribution and collection services, whilst airlines use them to help set ticket prices by analysing fuel prices, destinations, expected passenger loads, fuel and maintenance costs, crew schedules and so on. The benefits of offshoring the role of an operations research analyst to the Philippines cannot be underestimated, which is why this is such a popular strategy for many successful companies.
---
---
Depending on the nature of your business, when you outsource to the Philippines, the role of your dedicated remote operations research analyst can include the following:
Identify problems within your company and use advanced statistical analysis, modelling and simulations to develop practical solutions.

Support the work of other in-house researchers by providing, analysing and interpreting data.

Use sophisticated computer software to analyse, simulate and predict outcomes.

Collect data from a variety of sources relating to specific problems.

Interpreting complex data and presenting the results to supervisors, researchers and executives.

Collaborate with workers or other researchers who have specialised knowledge to identify and solve problems.

Use the results of these analyses, simulations and models to develop effective and efficient solutions.
Many companies are now offshoring operations research analyst's roles to the Philippines because it's a strategy that saves them time and money, and in both the short and long term. Outsourced has extensive experience managing recruitment drives for remote operations research analysts, because we have access to a very large pool of highly talented professionals. We manage the recruitment and onboarding processes for your company, as well as providing all the resources and technology they need to fulfil their role with your company. Located locally at Outsourced, your new offshore operations research analyst will quickly become an indispensable member of your team.
For more information on hiring a remote operations research analyst in the Philippines for your company, contact Outsourced today.