Hiring Network Engineers and IT Security Engineers in the Philippines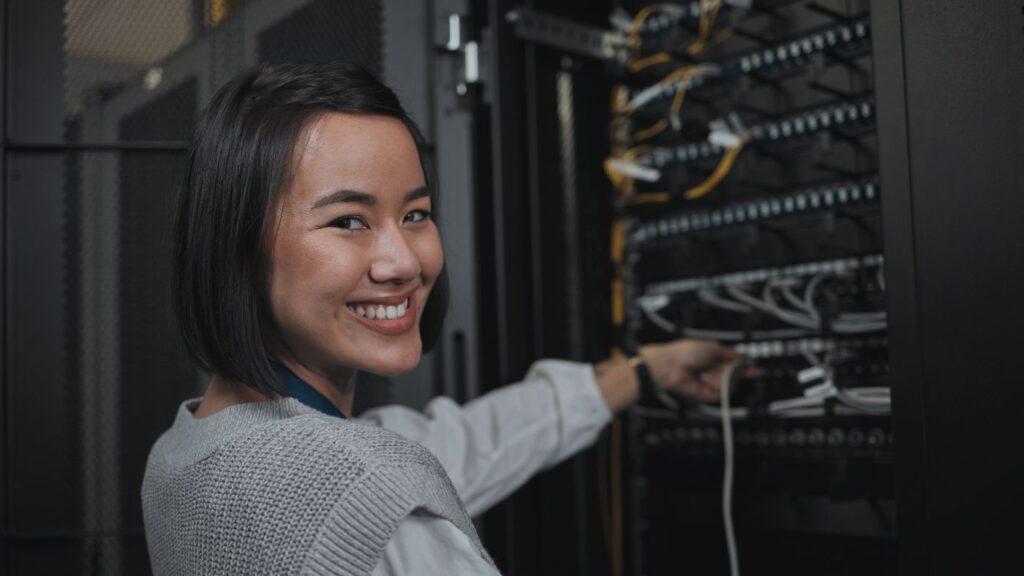 When it comes to fortifying a company's technological infrastructure, two crucial roles often come into play: network engineers and IT security engineers. While their responsibilities may overlap to some extent, understanding the nuances that set them apart is vital for any organization looking to build a robust IT team.
In this article, we delve into the differences between hiring network engineers and IT security engineers in the Philippines, providing valuable insights for companies seeking to fill these key positions and optimize their organization's cybersecurity efforts.
What Does A Network Engineer in the Philippines Do?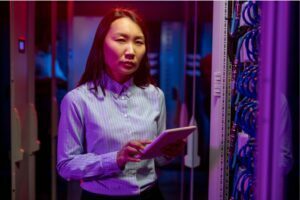 A network engineer in the Philippines designs, implements, manages and maintains computer networks. They ensure network functionality, security and manage network-related issues, such as slow performance, connectivity problems, and downtime.
Here are their detailed responsibilities:
Design and Layout: Network Engineers create networks that are durable, expandable, and align with the organization's requirements. This includes choosing suitable hardware, technologies, and setups.
Installation and Setup: They participate in the installation of network hardware such as routers, switches, and firewalls, and set them up based on the design outlines.
Upkeep and Problem-Solving: Network Engineers supervise the network for performance issues, carry out regular maintenance, and resolve any problems to limit network downtime.
Enhancement: They persistently enhance the network for better performance and dependability by modifying configurations, adding or removing hardware, and utilizing new technologies.
Record Keeping: Network Engineers keep a record of the network's setup, structure, and alterations so that others can comprehend and upkeep the network.
What Does An IT Security Engineer in the Philippines Do?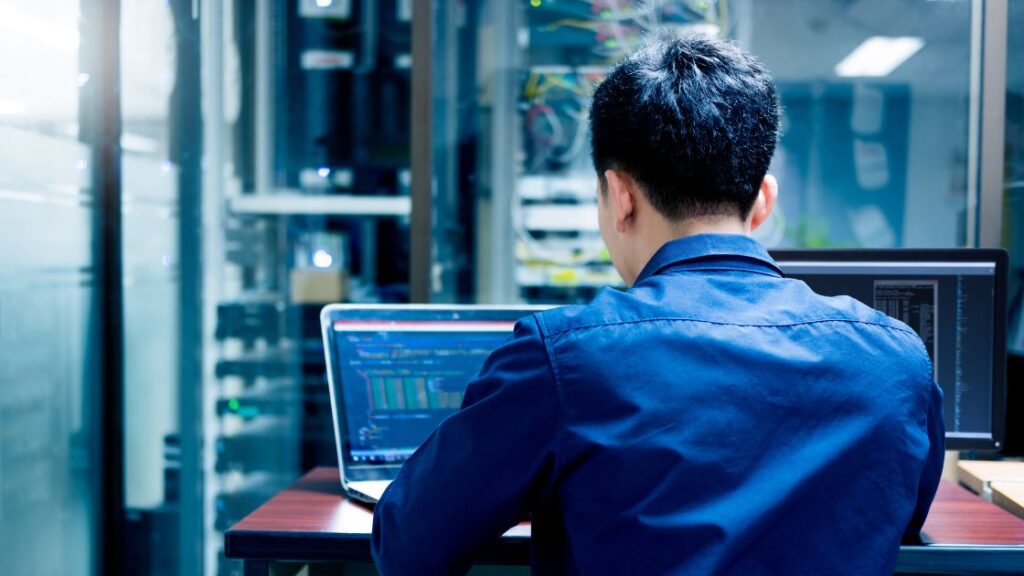 An offshore IT security engineer in the Philippines assesses risks, designs security infrastructures, and develops policies to protect an organization's IT systems. They monitor for breaches, manage incidents, and educate staff on security protocols.
Here are their comprehensive duties:
Risk Evaluation and Examination: IT Security Engineers identify potential security risks in the organization's IT systems and propose suitable countermeasures.
Security Infrastructure and Design: They construct security architectures to shield the organization from potential breaches and attacks, including the deployment of firewalls, VPNs, and intrusion detection systems.
Policy Formulation and Procedure Establishment: They formulate security policies and procedures to ensure the organization's IT assets comply with industry standards and legal requirements.
Surveillance and Incident Management: IT Security Engineers vigilantly observe the organization's IT systems for evidence of security violations. They are typically part of the response team when a security incident arises.
Instruction and Training: They might also be tasked with teaching and training staff on security protocols and ensuring compliance with security policies.
Network Engineer vs IT Security Engineer – The Key Differences
Differentiating between an offshore network engineer and an IT security engineer in the Philippines is essential to be able to hire the appropriate professional, as they each play distinct roles in managing and safeguarding your business's IT infrastructure.
Here are the key differences between them:
Focus
Network Engineers mainly concentrate on the design, execution, and upkeep of networks to ensure their effectiveness and dependability. On the other hand, IT Security Engineers prioritize safeguarding the organization's IT assets from security risks.
Toolkit
Although both professionals might handle network devices like routers and firewalls, IT Security Engineers often utilize a distinct collection of tools and technologies centered on security, such as security information and event management (SIEM) systems, encryption, and vulnerability scanners.
Duties
Network Engineers are primarily focused on the connectivity, performance, and reliability of the network, while IT Security Engineers emphasize the confidentiality, integrity, and accessibility of data.
Approach
Network Engineers generally adopt a builder's approach – they strive to build and manage networks. IT Security Engineers have more of a guardian's approach – they identify vulnerabilities and devise ways to shield data and systems.
Hire Offshore Network and IT Security Engineers in the Philippines with Outsourced
Outsourcing network and IT security engineers in the Philippines is a great option because it combines cost-effectiveness with their high technical expertise, maximizing efficiency.
Here at Outsourced, we help you select the right professional for your business needs. We have access to the top 5% of talent in the Philippine talent pool. Once we find the best offshore network engineer or IT security engineer for you, they will work for you full-time from one of our state-of-the-art offices in the Philippines.
Contact our friendly team today at Outsourced to get started with your quest to hire a highly competent offshore network/IT security engineer for your business.