Hire An Offshore IT Infrastructure Engineer
Infrastructure Engineering Outsourcing Philippines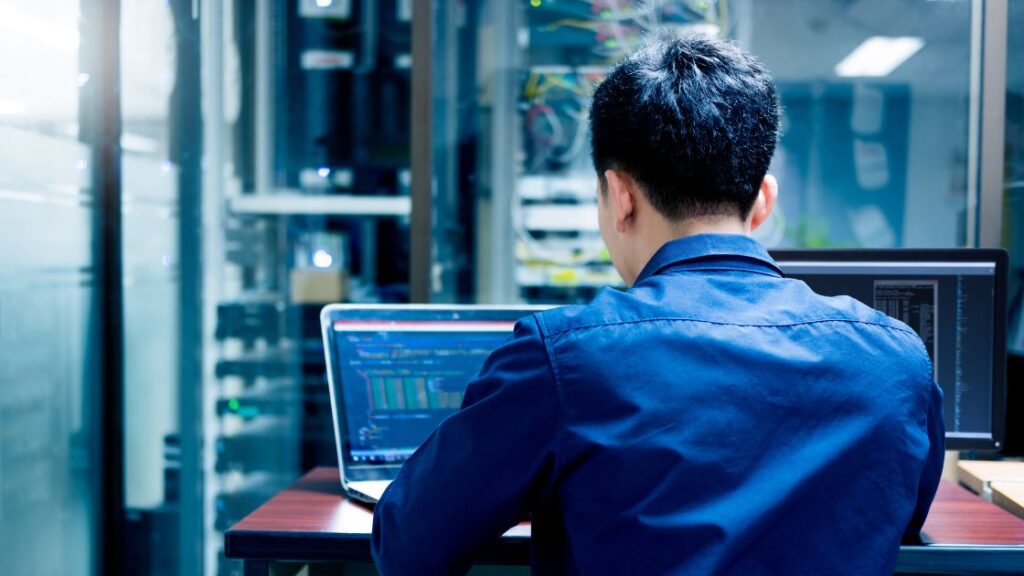 An IT Infrastructure Engineer designs, builds and maintains the hardware and software components of a company's network systems. They ensure optimal performance and security, troubleshoot issues, and manage upgrades and installations. Their work is crucial for seamless business operations and data management.
Hiring an IT Infrastructure Engineer is vital for businesses to ensure a robust, secure, and efficient network system. They facilitate smooth data flow, reduce downtime, and protect against cyber threats.
---
Hire Dedicated Offshore IT Infrastructure Engineers and save up to 75% compared to hiring locally
Contact us to learn about our transparent fixed monthly rates with no long term contracts.
---
By managing system upgrades and troubleshooting issues, competent IT infrastructure engineers fulfill the need for seamless operations, technological advancement, and data security, thereby supporting business continuity and growth.
Why Outsource IT Infrastructure Engineers To The Philippines?
Outsourcing IT engineers offshore can help businesses grow and adapt quickly. It also lowers the risk of problems like system downtime and security issues.
However, working with a top outsourcing company is important because they provide the best talent, ensuring quality work and keeping your business on the cutting edge of technology.
Hiring full-time remote IT infrastructure engineers in the Philippines brings significant improvements to your IT operations:
Higher productivity with a 24/7 work cycle due to time zone differences
Access to skilled and English-proficient staff for seamless communication
Business continuity ensured by a culture of professional growth and continuous learning
Lower infrastructure costs for your business
Improved work-life balance for employees leads to better performance
Build A Remote Team Of Infrastructure Engineers In The Philippines With Outsourced
At Outsourced, we leverage our extensive network and rigorous screening process to help you hire top-notch infrastructure engineers in the Philippines, ensuring a perfect fit for your needs.
Our offshore IT infrastructure engineers in the Philippines are versatile and can fill numerous roles:
Network Administrators
Systems Administrators
IT Support Specialists
Cloud Solutions Architects
Data Center Engineers
Cybersecurity Analysts
DevOps Engineers
IT Project Managers
You can start by hiring a single infrastructure engineer from Outsourced. Then, as your business grows and needs change, we'll support you in seamlessly scaling up to a larger team.
Ready to find your ideal IT infrastructure engineer? Contact Outsourced today to learn how to get started on your journey towards efficient offshore staffing.