Hire A React Native Developer
React Native Development Outsourcing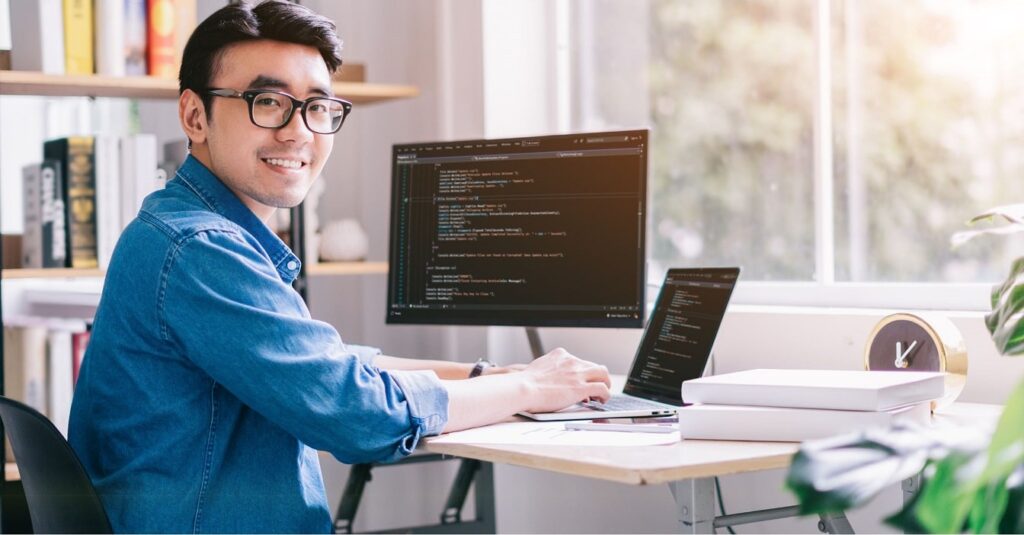 A React Native developer is responsible for building mobile applications using the React Native framework. They utilize their knowledge of JavaScript and React to create cross-platform apps that work seamlessly on both iOS and Android devices. They implement UI components, handle data and state management, and ensure smooth app performance.
Hiring a React Native developer is important for businesses looking to build mobile applications. These developers have expertise in JavaScript and React, allowing them to create cross-platform apps that work seamlessly on both iOS and Android devices.
---
Hire Dedicated Offshore React Native Developers and save up to 75% compared to hiring locally
Contact us to learn about our transparent fixed monthly rates with no long term contracts.
---
By hiring React Native developers, businesses can ensure quality, bug-free solutions and benefit from the large community support that comes with this technology. Additionally, hiring dedicated developers provides post-development support and can save time and money in the long run.
Why Outsource React Native Developers To The Philippines?
Outsourcing React Native developers offshore offers advantages like scalability, faster time-to-market, diverse perspectives, increased productivity, and the opportunity to work with a team that can meet deadlines. It is crucial to partner with the right outsourcing provider who has access to the top 1% of talent in the country for high-quality results and successful collaboration.
Benefits Of Hiring Offshore React Native Developers in the Philippines
Hiring full-time remote React Native Developers in the Philippines brings industry-specific benefits that go beyond economic factors. Here are some key advantages:
Coding expertise: Filipino developers possess strong technical skills and proficiency in React Native, ensuring high-quality code development.
Application and program building: They have experience in building robust and scalable applications and programs using React Native, catering to diverse client requirements.
Staying updated with technological trends: Filipino developers actively keep up with the latest technological advancements, ensuring your projects are built using the most current practices and tools.
Enhancing IT framework: With their expertise, Filipino developers contribute to improving your IT framework, implementing best practices and optimizing performance.
Collaboration and communication: Effective communication skills enable seamless collaboration with remote teams, ensuring smooth project execution and timely delivery.
By leveraging these industry-specific benefits, hiring full-time remote React Native Developers in the Philippines can significantly enhance your software development capabilities.
Build a Remote React Native Developer Team in the Philippines with Outsourced
Outsourced can help you hire the best React Native developers in the Philippines by connecting you with top talent and providing expertise in the hiring process.
With Outsourced, you can start by hiring an individual developer and then scale up to a team as your business needs and growth require.
Our offshore React Native developers can fill various roles and contribute to your team's success. Some of the jobs they can undertake include:
Mobile App Developer
UI/UX Designer
Front-end Developer
Full-stack Developer
QA Tester
Project Manager
Contact Outsourced Today
Ready to hire the best offshore React Native developers in the Philippines? Contact Outsourced today and let us help you build a talented full-time dedicated remote team. Click here to learn more about how to get started.